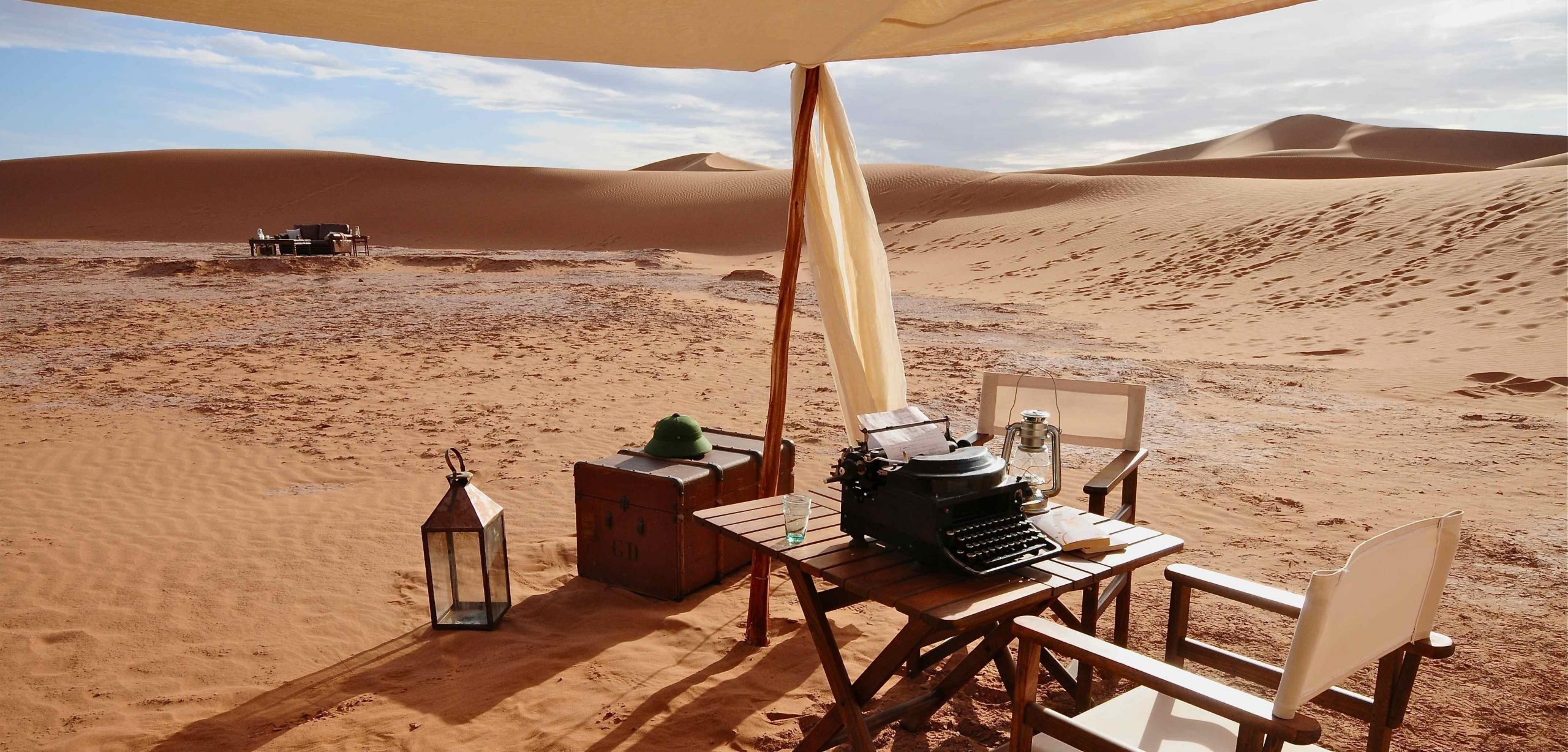 Private behind- locked- doors visit of a medina with a local university teacher. Tea with the nomads on the deserted plateaus of the Anti- Atlas. Private four- seat plane flight over the snowy peaks of 4000- meter high Atlas mountains to land next to the dunes of the Sahara. How is that for a honey moon surprise ? A night in your own private Bedouin tent, immersed in a silence so thick you could cut a strip through it. Bronze- Age rock engravings and eight- century old Berber igoudars, unreachable fortresses where each village family continues to stock their barley and wheat. A tour of the most interesting art galleries in Marrakech or the craftsmen's district in Fez with a local fashion designer.  Walk through a palm grove and learn about the ingenious khettara irrigation system. Help squeeze olives into oil. Bake bread with the village ladies on almond corks. At Sun Trails, we don't just create private tailor- made tours of Morocco. We exceed expectations. We craft one- of- a- kind Morocco travel experiences. So that Morocco travels within you long after you returned home.

We are based in Morocco and spend all year round researching and testing new accommodations, things to do and places to visit. Our level of destination knowledge is unmatched, and if you come to us with an idea, we will use our expertise to build your trip around Morocco by suggesting additional destinations and sites. Ensuring you only stay in the most incredible places. Lunch at Richard Branson's Atlas Mountains retreat. Moroccan cooking classes where you get to take your bread loaf to a local farnatchi oven and bargain in Moroccan Arabic for tomatoes, coriander and oranges in a souika. Front row tickets to Fes World Music Festival, where stages are set inside the palaces of one of the best preserved medinas in the Arab world. Do you know how it feels like to listen to Indian sacred music inside the patio of a riad sitting on a Berber carpet late at night ? Come and find out. Trek through primordial gorges and see- through deep- green water basins where fish swim. With the distinct feeling that you are the first to ever walk there. ISN'T THAT THE ULTIMATE LUXURY ? After all, any travel agent can arrange for you a driver and a trip around Morocco. Take you to see Marrakech and Fes and spend a night in the desert. But how likely are you to return to Morocco soon ? Are you going to just tick some boxes on a travel notebook ?… Or have memories that will stay with you forever?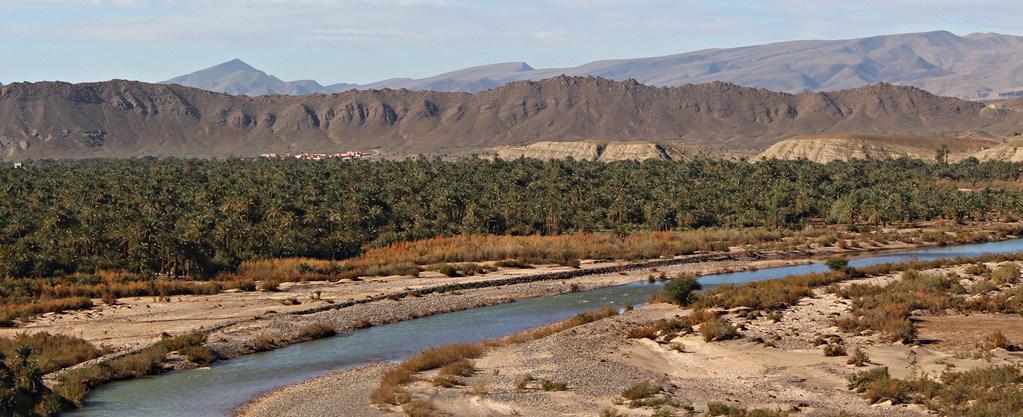 Our accommodation portfolio isn't based on how much commission we get off the hotels. We choose distinctive properties but will not trade original for authentic. These riads, kasbahs, eco- lodges and boutique hotels must immerse you, their guest, into the local traditions, architecture, crafts and cuisine. From fisherman's grottoes on the Atlantic coast to dramatic kasbahs turned boutique hotels where Mick Jagger stayed. From 500 year old Berber stone houses to secret Italian designer owned riads in Marrakech. From tree- house mountain chalets in the High Atlas to 'Out of Africa' desert camps in the dunes of Erg Chigaga. For us, your experience is at least as important as your comfort. Don't take our word for it. Visit our blog or read what some of our previous guests had to say about their holidays with us.

On our website you will find a few examples of a Morocco private tour. But these are merely starting points, a few brushes on an empty canvas. Go on, use your imagination. We'll listen to your ideas, share our local knowledge and then craft something unforgettable. First see what startles your imagination. Then contact us and let us build step-by-step a once-in-a-life-time Moroccan experience.