Dar Ahlam: a gem on your Morocco honeymoon or the perfect escape ?
Then, this is the place. But let's start with the beginning. 19 years ago, a man had a dream. He had fallen in love with Morocco and aspired to create a place where his guests would stay, yet as remote an experience from a hotel as possible. Having previously worked with actors and film- sets, he dreamt of a place that would shun away from all the flaws afflicting a typical guest- ouse and instead create a world of emotions, magic, where there is no limits as to how much you can surprise your guests. Thus Dar Ahlam, the House of Dreams, was born. From the opening, it set new heights, established itself as one of the most exclusive addresses in Morocco and continues to inspire those of us that believe that traveling is much hmore than a brick- and- mortar, 9 to 5 affair. Meals, experiences and room settings are constantly reinvented, which renders irrelevant the question when is it best to visit Morocco. Over the years, a few of Sun Trails' guests stayed here while on a private tour – not only the exclusivity comes with a price tag, but one needs time and a certain mindset to enjoy the unique concept. We also wanted to ask more pertinent questions such as how different will traveling be in a world post- travel bans and Covid restrictions or how can tourism empower local communities. To answer these questions and demystify some of Dar Ahlam's charm ( only just… ), we had the pleasure to interview Thierry Teyssier, the man with the dream.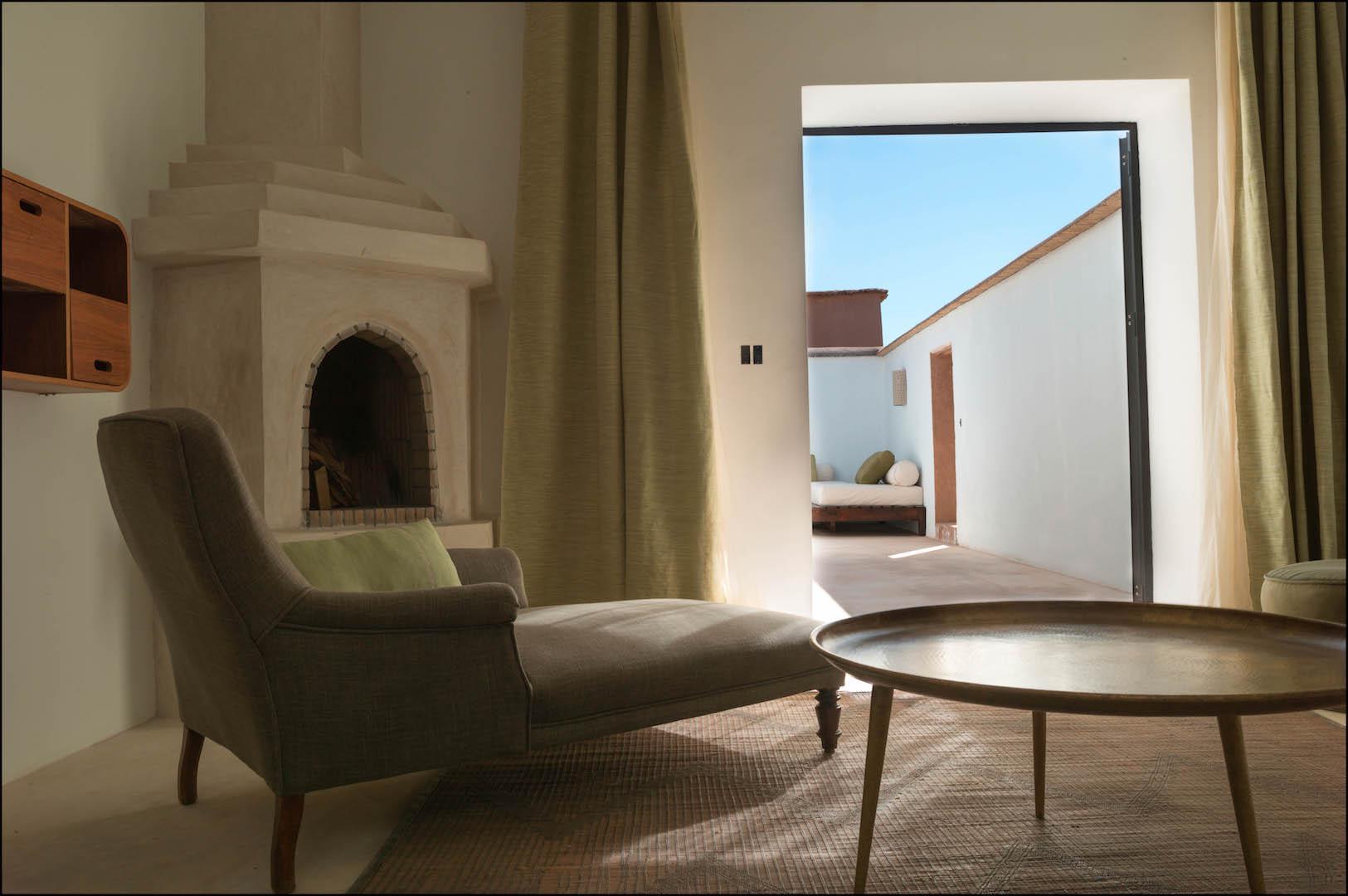 Sun Trails: You opened Dar Ahlam in 2002. Back then, there wasn't much happening outside Marrakech and Fes in terms of luxury and original properties. Why Skoura and would you do it differently now, that 20 years have gone by ?
Thierry Teyssier: Absolutely not. I would do it again the same way. Although 20 years ago Marrakech was paradise compared to today and you had 40- 50 guest- houses open ( as opposed to more than 2000 in 2021), with beautiful villas in the Palmgrove and riads in the medina, the Palmgrove nowadays is not a palm grove anymore, but just a large condominium.
ST: Why not Tafraoute, Taroudant, Meknes or somewhere else rather than Skoura ?
TT: I wanted to be in the middle of nature. I wasn't particularly stuck on Skoura, but people around me told me about it. Fint ( Oasis of Fint) was more known, but since Skoura was on the way to Dades Gorges and Roses Valley, they said: 'You should go and have a look'. It turns out one day in mid- April, I was scouting for locations not far away and so we decided to go and look and when I arrived on site, it was very beautiful: all the plants were in bloom, the water was gurgling in the seguias, the sun was setting, birds singing in the trees – it was really paradise. So I told myself: It has to be here !
ST: I can relate to that in the way that I had passed by Skoura a few times on the way to the desert and wondered from my bus window what hides behind the palm trees. The day I found out, I realized how much I had missed.
TT: It's true. Nobody used to stop. I think with the opening of Dar Ahlam, many people started to enquire about Skoura, even when not staying with us. And that lead to many other guest houses sprouting around the palm grove. I'm very proud to have been part of it.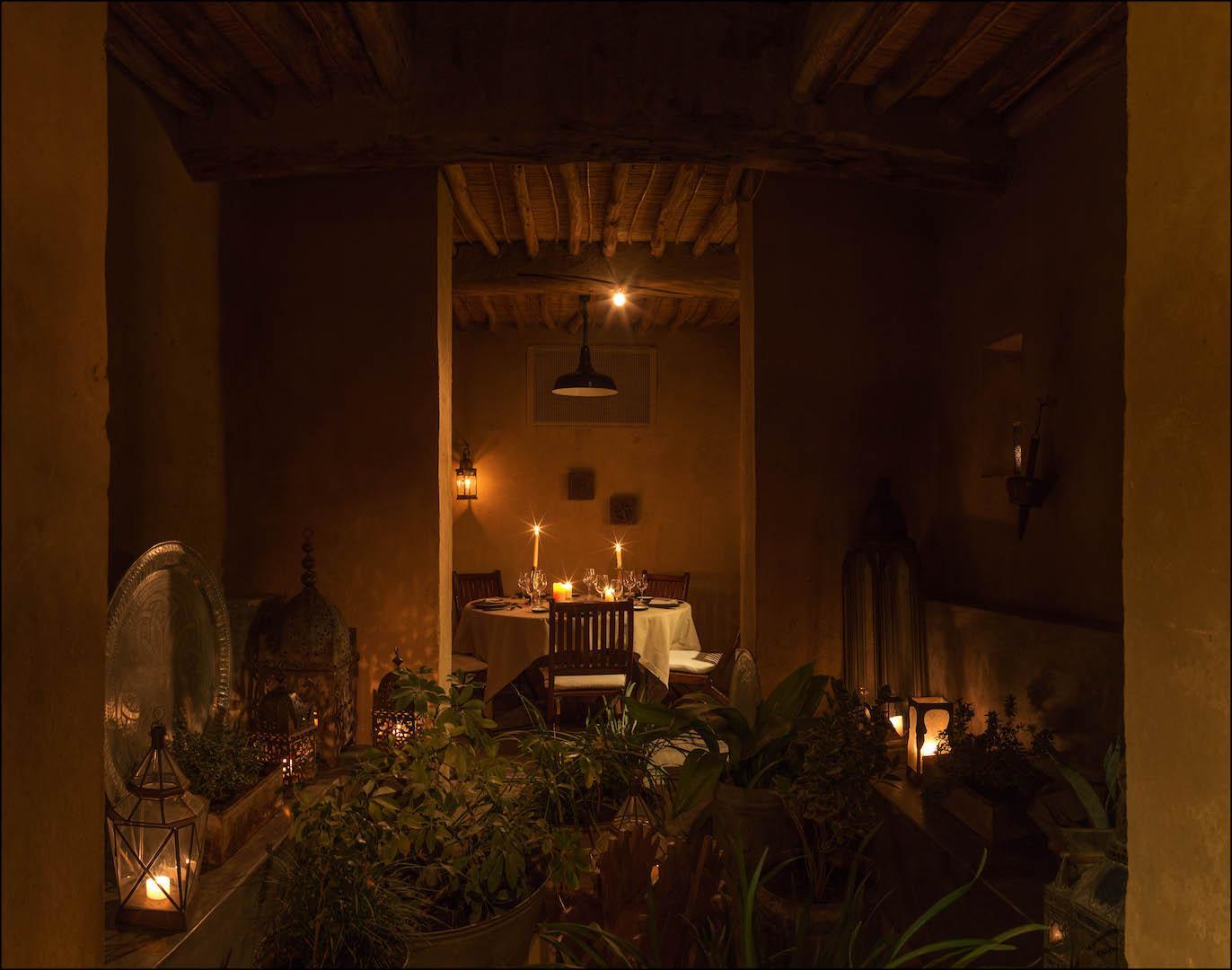 ST: What would you have done differently, now that 20 years have gone by ? Added more rooms, removed a few ? What exactly ?
TT: I would have created smaller houses and I would have created an itinerary throughout the nearby villages. Something to include the local communities so that they understand the impact of tourism. So instead of the Dar Ahlam we have today, spread on a few hectares inside the palmgrove of Skoura, have several smaller units spread over a wider area, for there are so many stunning little villages here in the south of Morocco that people should tour. Like we do with the Memory Road ( further south) but adapt it to the villages close to the High Atlas.
ST: So, sort of focus more on itinerant experiences rather than all in one site ?
TT: Absolutely.
ST: So your house offers 14 rooms, 7 in the kasbah and 7 around the garden. You employ a staff of around 100, which speaks volumes about the attention to the detail. Did you have this in mind before starting the project or is it something that imposed itself once the property was open ?
TT: We didn't have any numbers in mind. You see, we start with the guest. I know I wanted to offer special experiences, different set- ups, sceneries so you, the guest, can live a special moment. With that in mind, we then had to decide how many staff have to be involved so we can deliver on that promise. There are also restrictions from outside, on which we have no control. Some flights arrive in Ouarzazate at 1H30 AM, so guests would arrive around 2 AM at the guest house. Other flights leave at 7 AM which means guests will have to leave here around 5 AM. All this implies that we have no choice but to offer a 24 hour a day, 7 days a week service. So several shifts, hence the large numbers of our staff.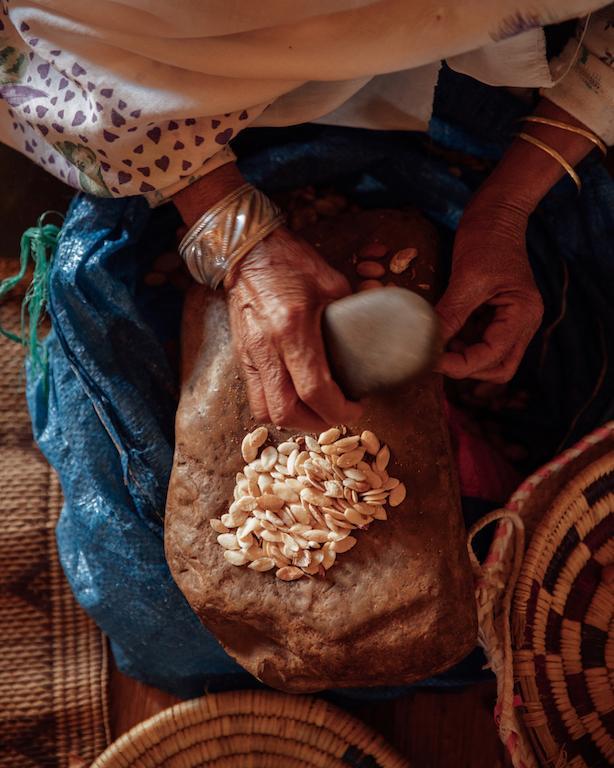 ST: How does your previous experience in event planning relate to what you want to offer at Dar Ahlam ?
TT: Well, I have a background in working with actors, so the mises- en- scene are important to me. It wasn't like I thought: 'I'm going to change the world of hospitality' or be 20 years in advance on everyone else. You know, I have 4 kids and I used to travel with them when they were little. Four kids are a nightmare, for the staff and for the other guests. So, along my travels, I used to write down what I disliked in terms of service and how much I detest hospitality protocols . I then tried to find solutions for these issues. The problem is hoteliers stay focused on their own organizational problems instead of being at your service. Put the traveller first. Start with that. Look, I think check in at 4 PM is not acceptable. If you arrive at 5 AM in a location, and you want your bedroom, they'll tell you: 'Oh, you should have booked an extra night'. That's nonsense.
ST: So, you mean, perhaps reverting to the old meaning of word 'hospitality' and not come at it from an industry point of view.
TT: Yes.
ST: When you describe Dar Ahlam, it says somewhere: 'No one is around' What do you mean ? There is literally no one around or actually there is someone, but you'll only see them when you need them ?
TT: That is partly true. What I meant is that we do our utmost for you to share privacy and where you are, there are no other guests around. We don't have any 'public spaces' here, like bars, restaurants, etc. You come stay with us on a Morocco with children holiday. You can also be on a Morocco honeymoon or a romantic getaway. You'll always be guaranteed privacy. I want every guest to enjoy an exclusive moment here, with us.
ST: Is it easy to mitigate all these different guests and personalities, especially at busy periods ?
TT: Well, that's what we are good at. We have so many choices around here. Look, you can stay with us for 2 weeks and never have lunch or dinner in the same spot or the same recipes.
ST: 'Modern comforts and necessary technologies' Would you care to comment on that ?
TT: When you come to the south of Morocco, in the middle of nowhere, you need to have the minimum: hot showers, air conditioning, heating, heated pool, high speed internet. We have 4 different contracts with internet providers to make sure you get the best connection available in Morocco.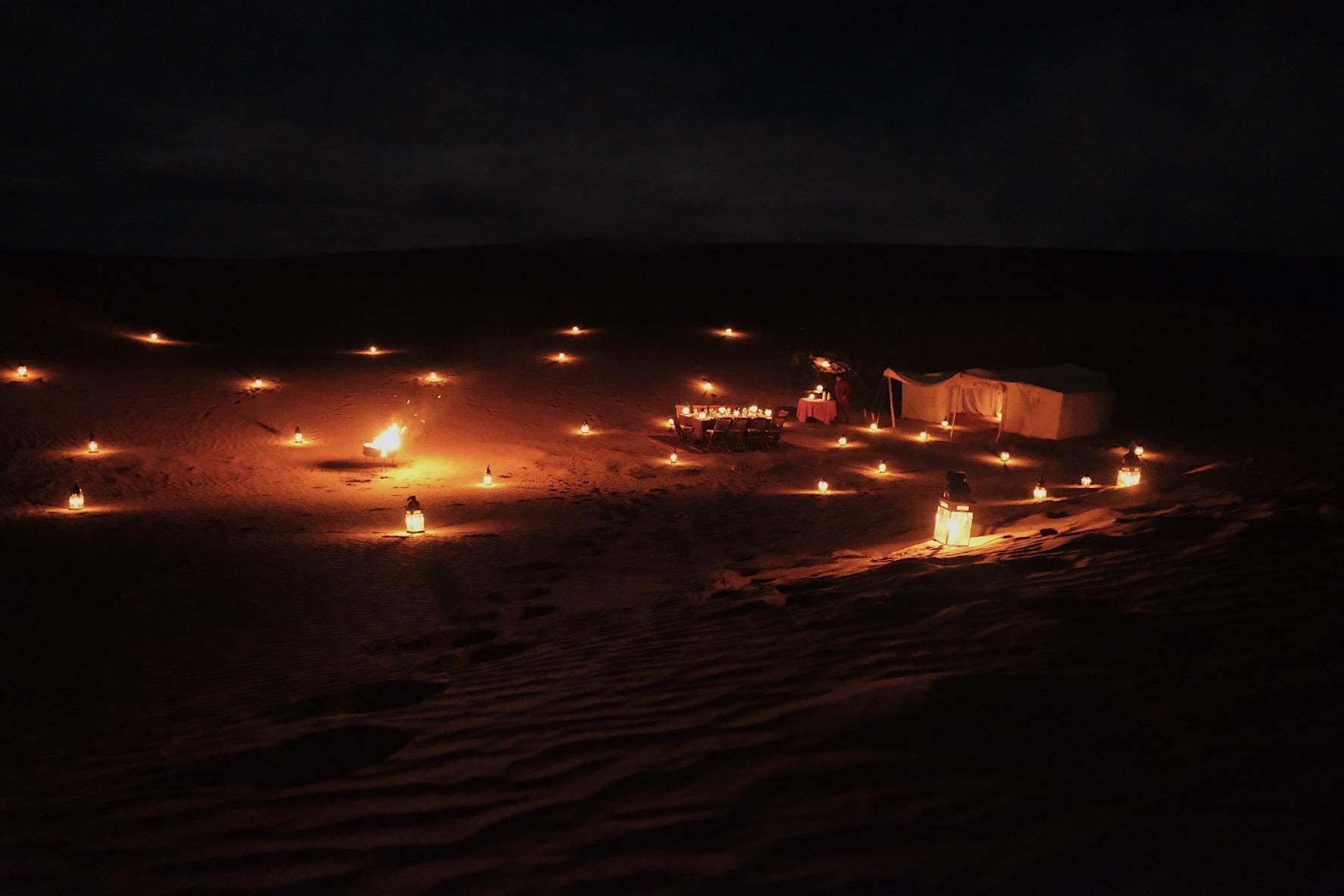 ST: What can you sample from the palm grove of Skoura and how 'organic' is that ?
TT: For the last 20 years we had our own orchard, without no chemicals to help plants grow. We also have two other orchards outside the guesthouse, to complement that. Moreover, we collaborate with local producers. Every single morning, you can go inside the kitchen and see the team, mostly local women taking to the orchard with the chef and deciding on the spot what lunch that day will consist of. Just one example, your green salad in your starter dish will be plucked just one hour before lunch. You can't imagine how fresh that tastes. One of our former chefs has retired recently. We paid him 6 months wage just to stay at home, his home and work on his garden so he can produce veggies for us that we then bought off him.
ST: Dar Ahlam was branded a hotel that will 'change your life'. Do you think that still holds true nowadays, post travel bans and restrictions ?
TT: Yes, more than ever. Because you need to reconnect with real roots. Travel, post- pandemic, will rebecome essential. It will also be different. It's not going to be sipping a cocktail by a pool, or any other such trifle you can have anywhere in the world. Here at Dar Ahlam, you are connected with local people and enjoy real experiences. A couple of Americans that left this morning, told us that during the pandemic they started to enjoy traveling to more hidden, off- the- beaten- places and that Dar Ahlam was just that.
ST: Yes, well, it's always tricky as to where you do you stop 'innovating' and where do you start minding about the local community and how your actions impact on the local ecosystem. It's a fine balance.
TT: It's true. At Dar Ahlam, we try and be mindful of that. When we hire our staff, we try and spread out evenly, thus we employ only one person per family, to make sure that as many families as possible can benefit. We invested in a water recycling system so we can save water and not use more than we need. We started to work with a glass recycling plant in Marrakech. We work with local women cooperatives. We have two main issues in Skoura: trash recycling and water management. Then it's also about changing mentalities: growing water melons in water- scarce regions is nothing short of a catastrophe. Add to that less rain in the last 10 years. We need to try and adapt and find solutions.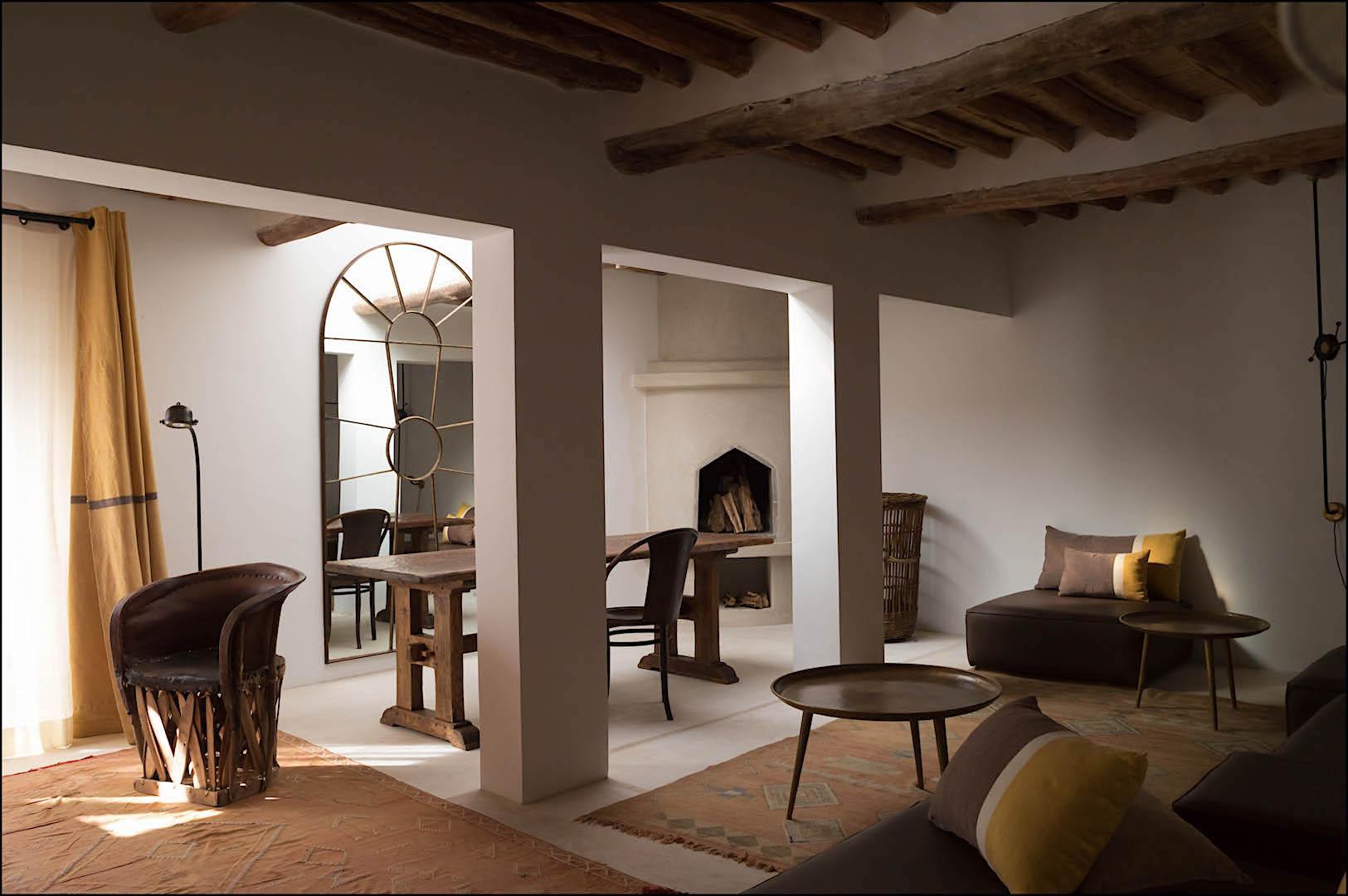 ST: Your guesthouse has inspired many other around Morocco, in the sense of offering more experiences, creating surprises and cherishing memories. Morocco also has the advantage of the year- round good weather and such a diverse landscape.
TT: It's true and that's where I think things are headed for in hospitality. And you don't have to give it the luxury coating. It can be simple, yet powerful.
ST: Well, I think you are right. On our private Morocco tours, I'm often worried about the details but sometimes guests are moved by small things. They could be in a great location in the middle of nowhere, having a snack with canned tuna and La Vache Qui Rit cheese and for them it would be the highlight of their trip.
TT: ( Laughs) Well, with us we change LVQR with fresh goat cheese and herbs complemented with freshly baked bread, but the experience is the same. And that's the DNA for the years to come.
ST: What can guests expect from the cuisine of Dar Ahlam ?
TT: I like the chefs to rotate because I want to train my team and second of all, sometimes simplicity is the hardest to achieve. Look, if you spend 10 days in Morocco, tagine every day couscous every day… stop it. I just want a green salad and fresh veggies, but not cooked into a tagine with heaps of oil. I've been here continuously for 6 months and the first person to suggest to me a vegetarian tagine, I'll probably kill him. We are constantly improving. For instance, you can have a tomato salad, but instead of a dressing you will have a Savora mustard ice cream on top. So the ice cream becomes the dressing. That's one of the examples of what we like to do here. We do certainly serve meat, we are not limiting ourselves to vegetarian. We also have a great fish supplier from Marrakech and so you can sample some choice fish dishes here. We innovate, but always using local produce. The only exception to that is chocolate. That one we need to import, there's no way around it. We also produce our own in- house spice mix, that you can sprinkle ready- made on your fresh vegetables.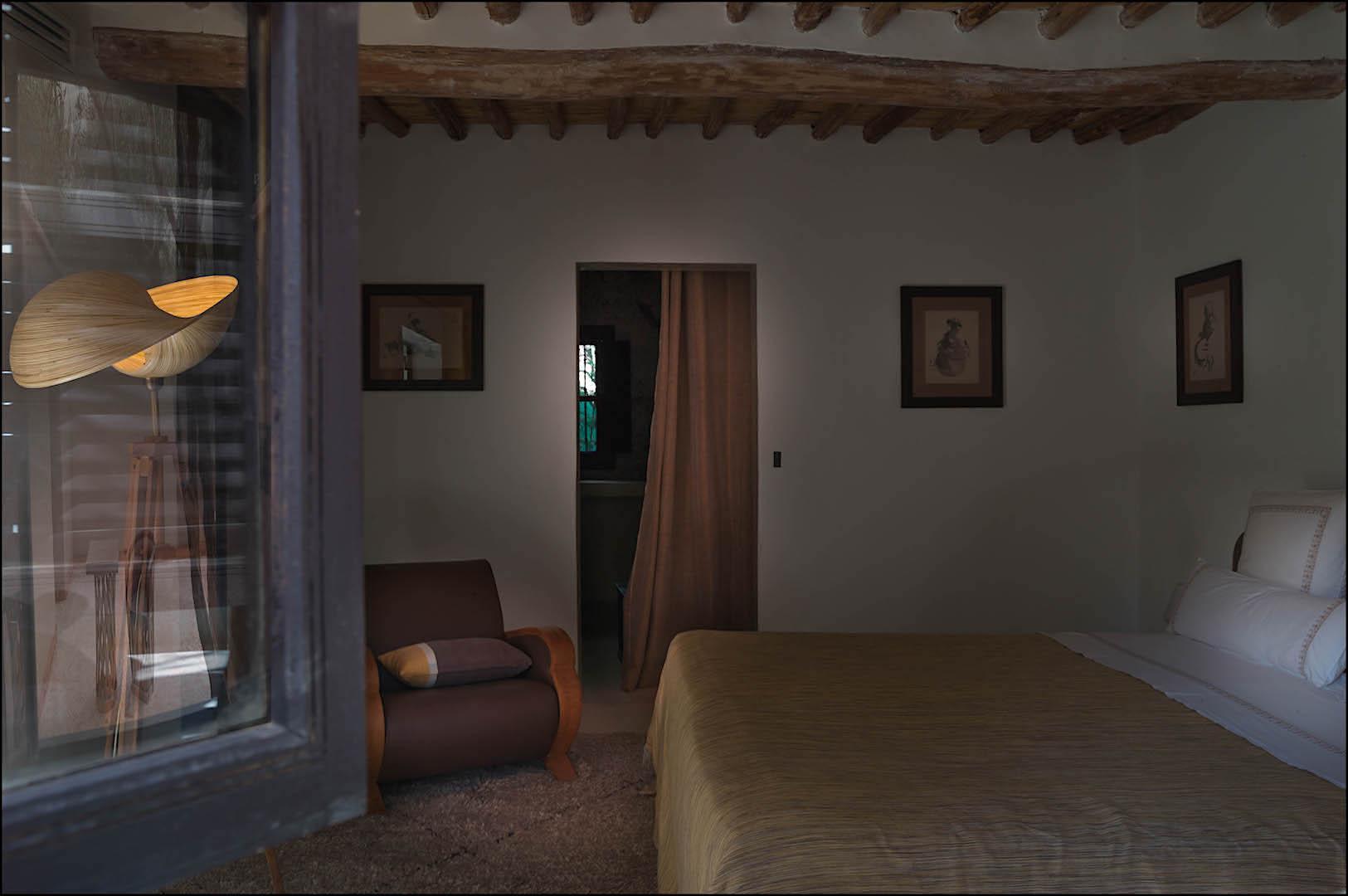 ST: How do you justify the price which is north of 1000 euros per night, to stay at Dar Ahlam ?
TT: Well, we don't sell bedrooms here. And to stay just one night, it doesn't make sense. If you consider us merely a hotel, I'd say don't stay here. You will be disappointed. I prefer you go to a nearby guest house. Some people have this idea of staying at Dar Ahlam on their way to the desert, to break down the distance. If you arrive here at 5 PM and leave next morning after breakfast, you'll completely miss what this place is about. So, you know what ? Don't stay here ! We don't sell nights here. We sell an exclusive moment. Regarding the price, it is true that rates may seem high, but compare this to some top hotels in Marrakech and you will see that you may come out more expensive there, because they only sell you the room. Add the meals and drinks, add the guided tours, add the private transport, the airport transfers and it's going come out a lot more in the end. More than with Dar Ahlam.
ST: For me it's the surprise factor. Having my next meal in the middle of some sumptuous gorges, with no one else around, with perhaps a bottle of wine and private waiter is something you can't put a price on.
TT: 100 percent correct. And my goal is to keep things as secretive as possible. Of course, we've been around for 20 years and we had quite a few magazine covers, but ideally I'd like to keep it intimate. A tip you give your best friends. I would hate to have to refuse booking requests. To have a full house most of the time. Simple address, very sophisticated in details, but not for everyone. I prefer you as a travel agent to send us guests twice a year, but the right kind of guests. And we decided to stop offering bookings of just one night. Even 2 nights is short if you think about it, but it's really a minimum.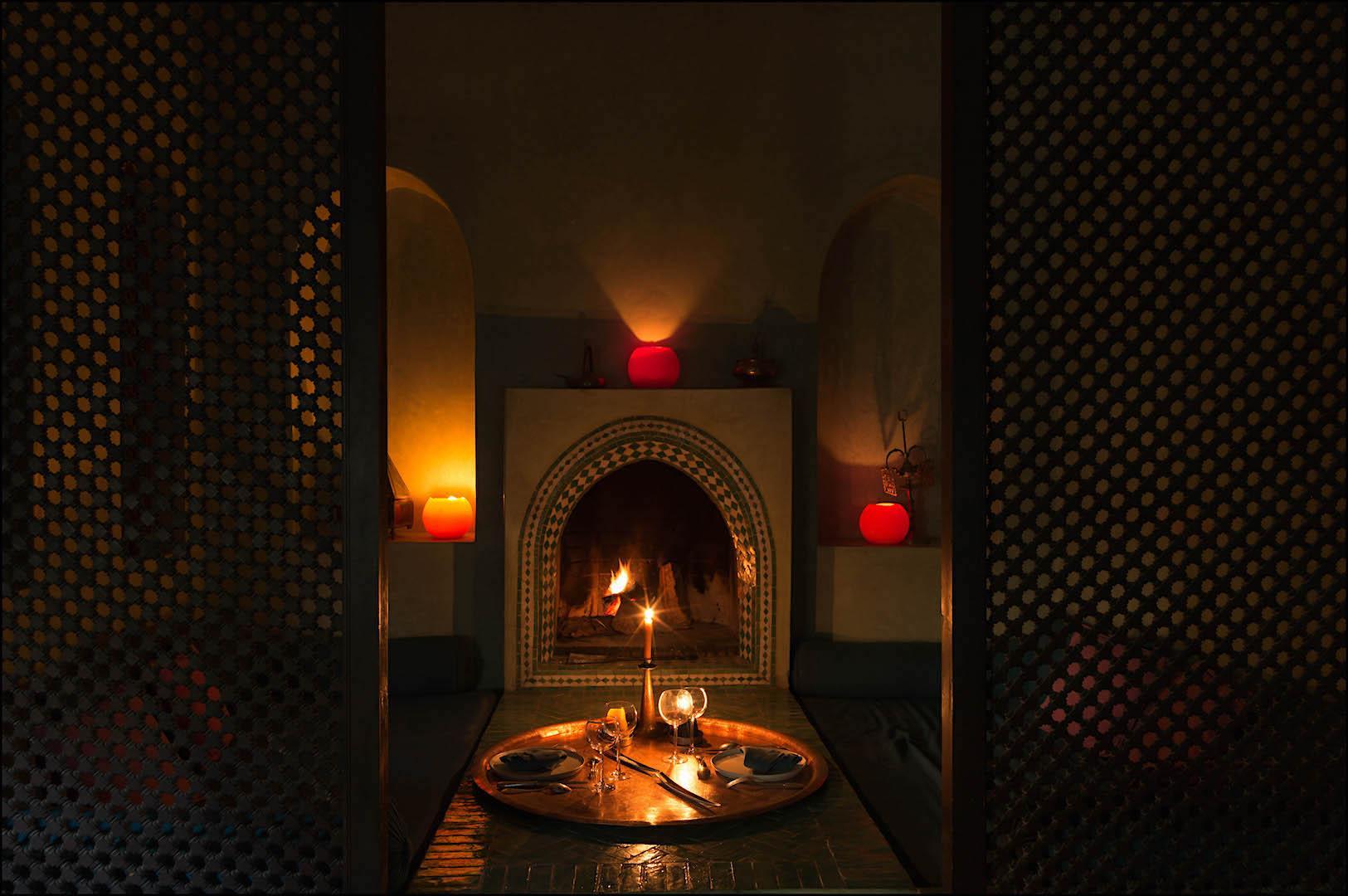 ST: You decided years ago to set up an ephemeral luxury desert camp close to Foum Zguid, not too far from the dunes of Erg Chigaga. Why not Erg Chebbi, where most of the Morocco luxury camps are located ?
TT: Because there is no one there, next to the dry Iriki Lake. We don't operate a permanent camp. There will be only you, by yourself. We don't want to be next to one hundred other camps. Some time ago, another camp arrived next to us and so we moved further away.
ST: Can you talk about the DAEM and 700.000 heures projects ?
TT: Well, instead of the usual green washing and saying 'we are going to help the community', in the south of Morocco we decided to go all in and do something together with the whole community. We're going to rent rooms in the village, it's an abandoned village, it's a partnership with the association Les Gardiens de la Mémoire of David and Salima and the village and we will sponsor refurbishing public houses, so that the ancient village can return to life. For every single dirham given to a family we will also give one to the association, so that even those villagers that don't own a house can benefit from this project. We will organize workshops and work with the local women. We will need palm trees. The local maalems will be in charge of the work. A team to rebuild the village, one to work the wood, one to clean the palm grove, we'll also try and create something sustainable in terms of small scale agriculture. The purpose is to get as much of the community as possible involved. We'll also have spaces for children inside the old village. There will be no electricity, no water pipes, we'll try out traditional ways, low- tech.
ST: If you are talking about Tiskmoudine, I will be there in a few days and can't wait to see the progress of the work.
TT: Yes, it is Tiskmoudine and of course, I encourage you to go and see for yourself, but keep in mind it's a work in progress and we hope to see it finished in September.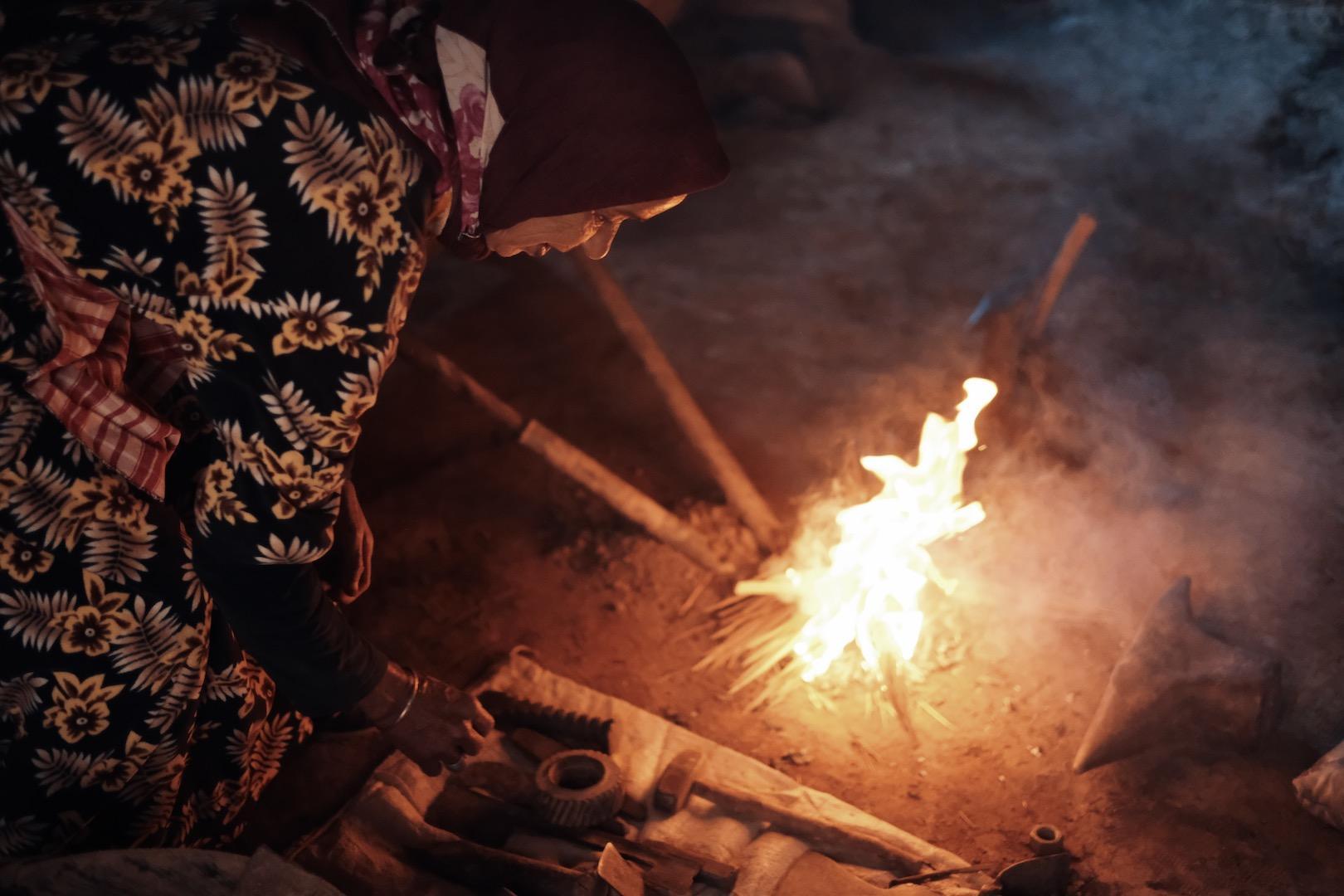 ST: How can we, as actors of tourism, make a difference in the local community, spurring cultural exchange, without commodifying the local ways and also making sure that local communities don't grow to rely only on tourism as a source of income ?
TT: Well, presently, given the pandemic and the travel restrictions, it's quite hard for them because they don't have much to live on. What we are doing is a trial and error, so even if we make mistakes, we'll amend them. The best part is that since the funds go to the association of the village, they get to decide what to do with them. Do we want to have an ambulance ? Do we want to pay the bills for the poorest families in the village ? Our interests are aligned. And if one party doesn't play fair, the effects will be felt immediately. And having Global Heritage Fund onboard will also help with the redistribution.
ST: What probably will make a big difference is transparency. If, as you say, the effect of not following through is immediately visible, it will act as a deterrent and will hopefully stoke local people to make the best of this collaboration.
TT: Indeed.
ST: How did your vision about your projects changed with the pandemic and the Morocco travel bans ?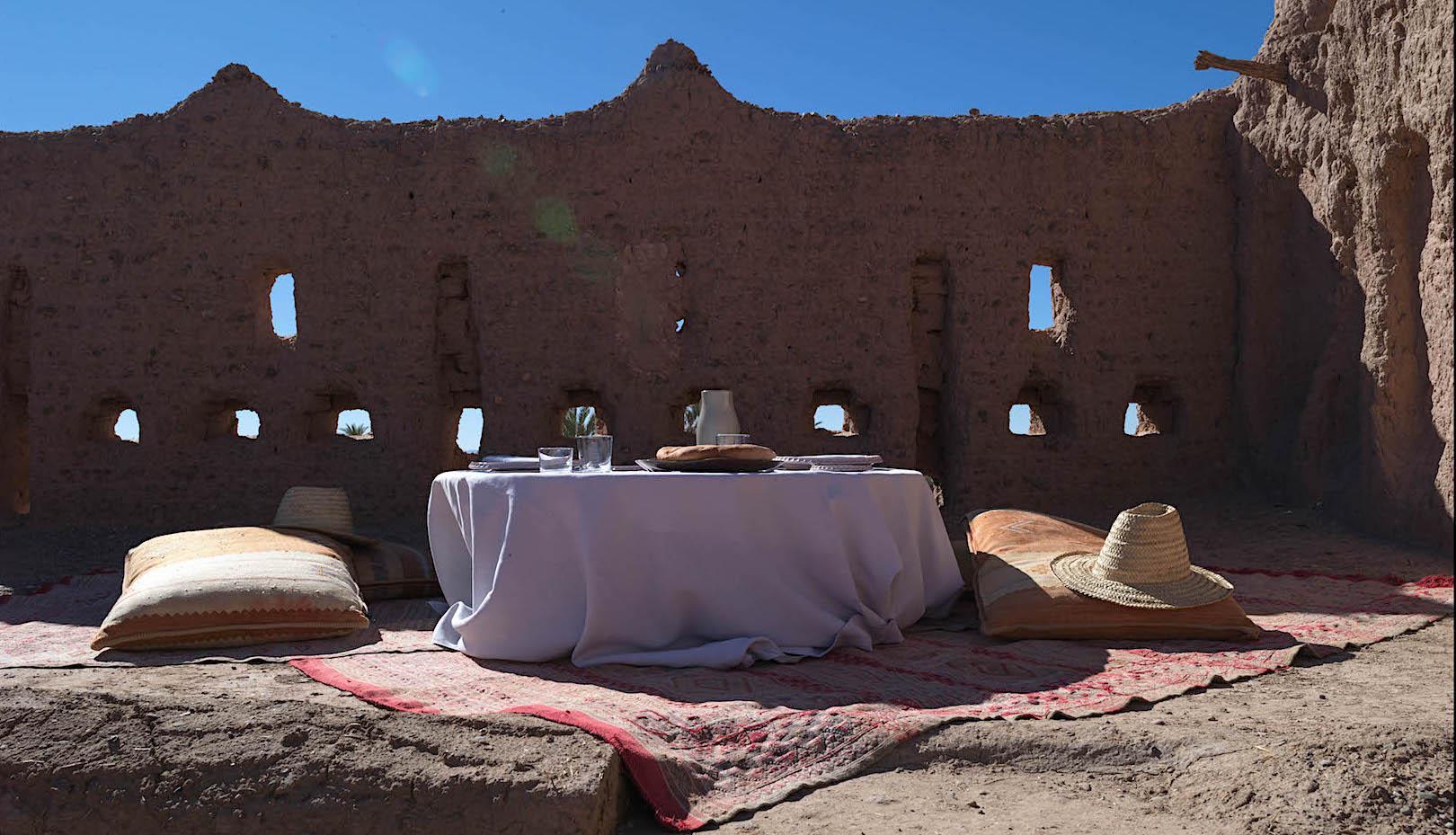 TT: Well, we've got some delays with our 700.000 hours project but our travel club is working as scheduled and very demanded. We are focused more on Europe and Morocco, particularly the project in Tiskmoudine. We have our portfolio of faithful guests and they will follow us wherever we open new initiatives.
ST: What is the location you feel most fond of in Morocco and what is the most essential aspect of traveling ?
TT: In Morocco, it's got to be the south of Morocco. This impression of being in a different country every few hours. The local communities and cultures. From Guelmine, Tata, Akka. Tafraoute, perhaps too, but a little too touristy.  The most important part to travel is meeting people within their own culture. That's what tourism industry missed on and damaged many parts of the world. First, one needs to empower the local people to understand what they have as a heritage, as a culture. Second, you need to explain to the guest what they are going to witness and how they will interact with the area. Three, you need to connect them. Traveling is not about the destination, but opening your eyes on the world and its magic. When one travels, he should spend the least time inside his room. What is there to discover next to the swimming pool ?
ST: Thank you Thierry. Thank you, Stephanie.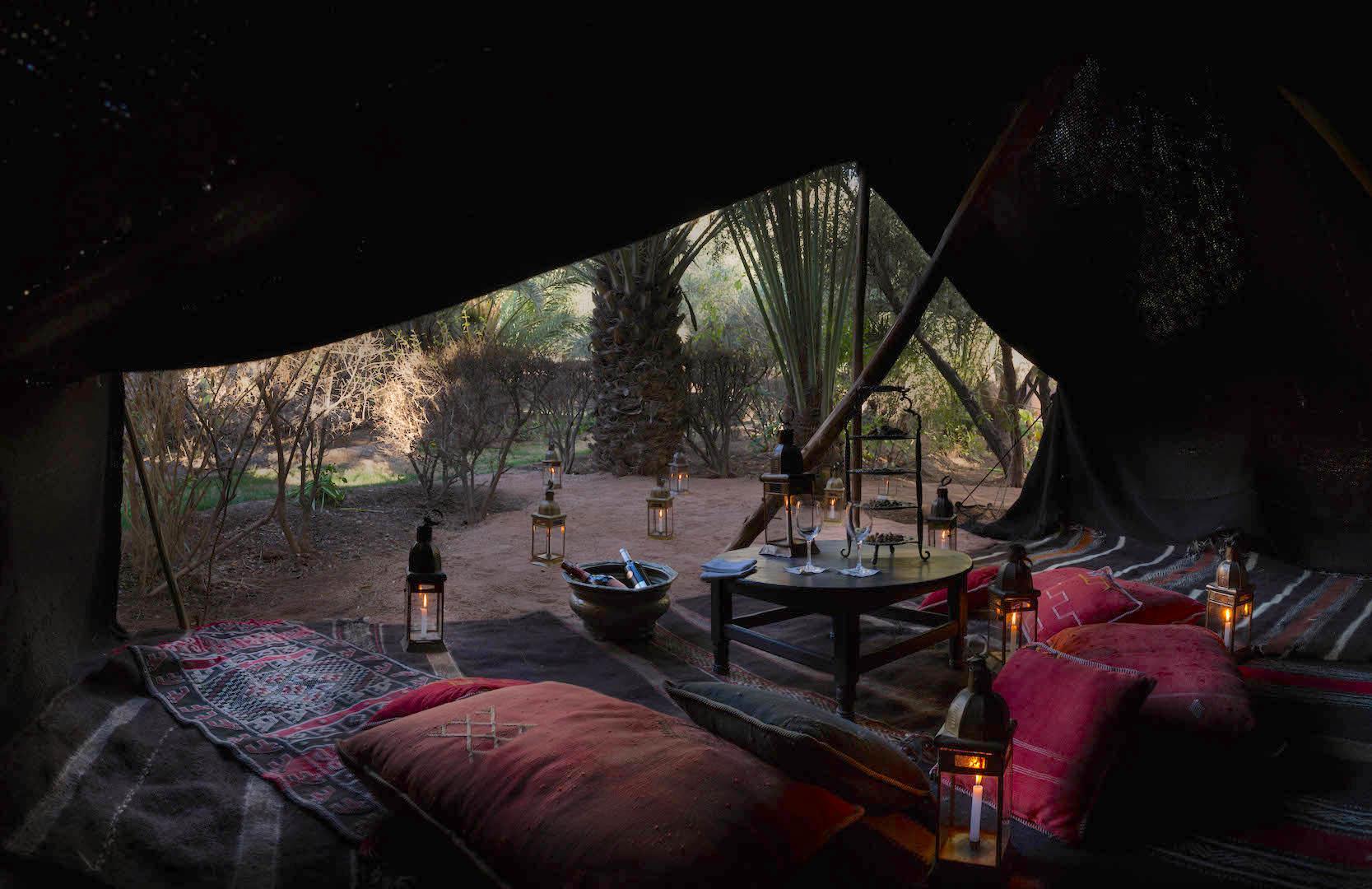 © Sun Trails 2021. All rights reserved. No part of this article may be reproduced, distributed, or transmitted in any form, including photocopying, recording, or other electronic or mechanical methods, without the prior written permission of the publisher.