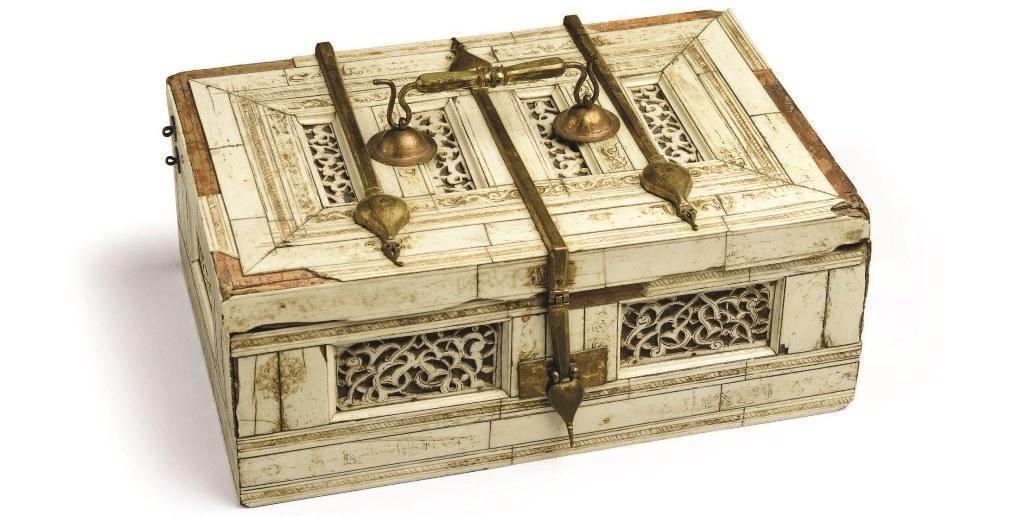 On a beautiful morning in March we are entering the newly opened Museum Mohamed 6 in Rabat. The previous months built quite an expectation since the exhibition on medieval Morocco had been hosted by none other than Louvre Museum ( yes, the one in Paris) and proved to be quite a success in France, having received 170 000 visitors. It was now presented in Rabat at the Museum Mohamed 6 and it is the most comprehensive exhibition ever presented on medieval Morocco with more than 220 items brought over from Moroccan, Spanish, Portuguese and Italian museums.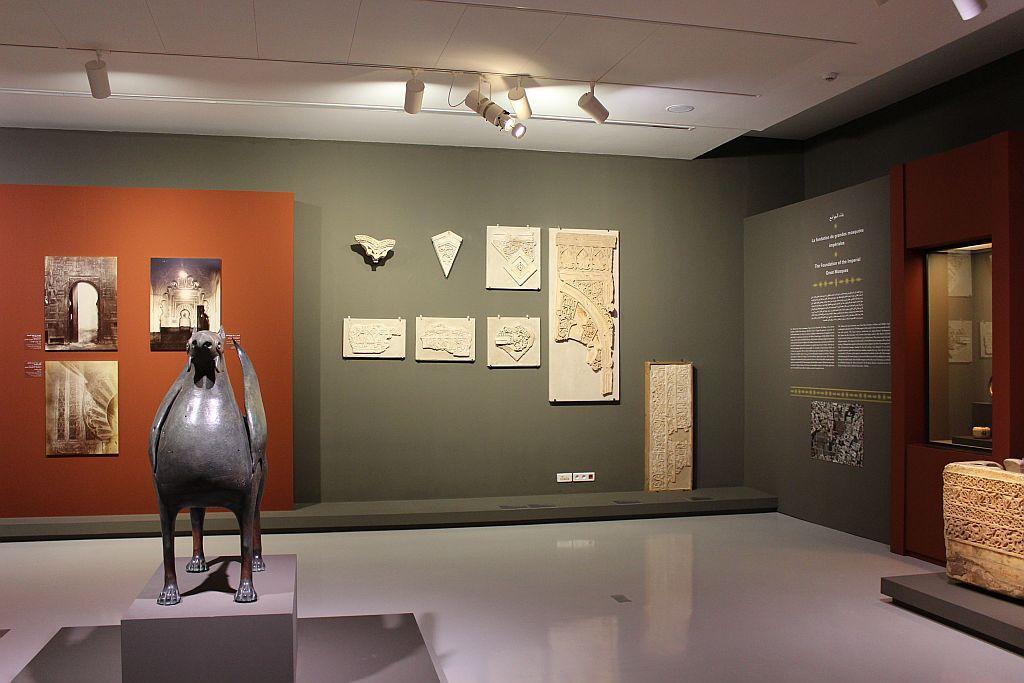 The loud group of children that had been brought to visit that morning, on a school visit it seemed, proved to be quite useful in the end, having kept the security guards busy while I managed to snatch a few photos of the items exposed, otherwise forbidden.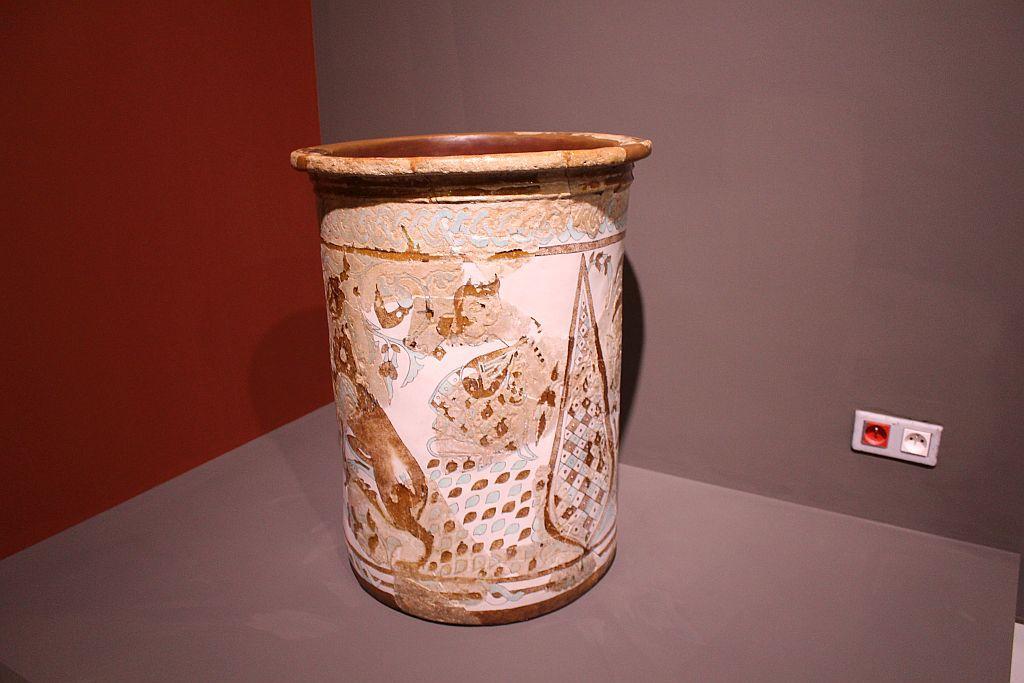 And now for the technical sort of data: this exhibition provides a rereading of the era spanning the XIth century in XVth century, which represents the golden age of western Arabic civilization, headed successively by the Almoravid, Almohad and Merinides dynasties. These last ones were able to realize a political unity over a wide area bringing together the areas from 'Sub-Saharan Africa, Andalusia and the provinces of North African countries.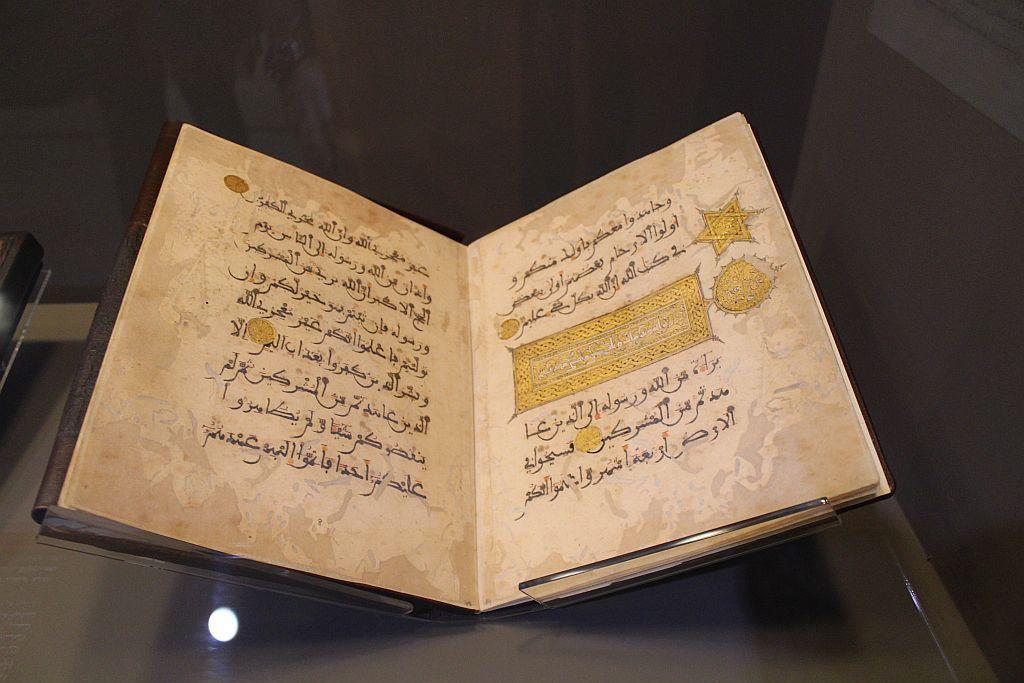 The exhibition includes nearly 220 artistic works, which reflect what Morocco had accomplished during this period in the fields of medieval architecture, ceramics, textiles, calligraphy and book manufacturing. It shows the innovative achievements in science and technology, achievements that had a profound effect on the European Renaissance. This exhibition brings together highly symbolic artistic and religious masterpieces, such as the candelabrum of Qarawiyyin mosque and minbars of various mosques as well as architectural artefacts and samples. It also showcases daily life objects such as dishes and ceramic jars, chests for conservation of textiles, candelabrum lamps and instruments used for water extraction techniques. It also presents various Korans and manuscripts related to religious and artistic topics, in addition to many coins and flag models.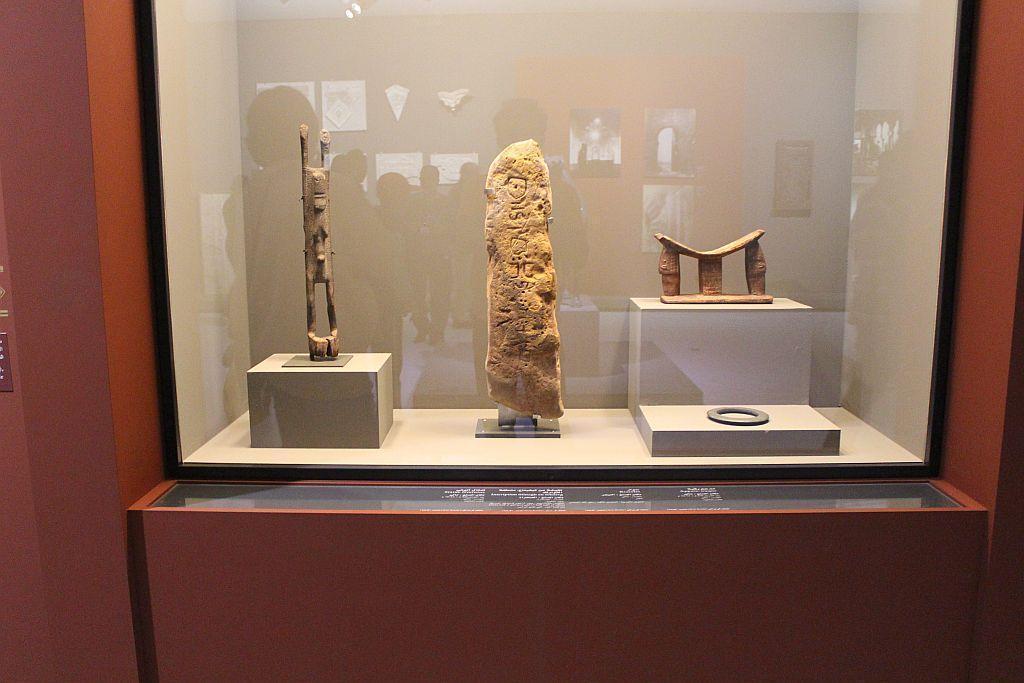 These masterpieces are brought together from Moroccan, Portuguese, Spanish and French museums. This exhibition is an opportunity to discover the monuments and to throw a light on the authenticity of Morocco, the consistence of its unity and its civilizational outflow. It highlights the cultural sources that has inspired Moroccan civilization as well as the influences of varioius spaces within itself and the role that Morocco has played in the circulation of ideas between the far Arabic east and the Andalusian culture.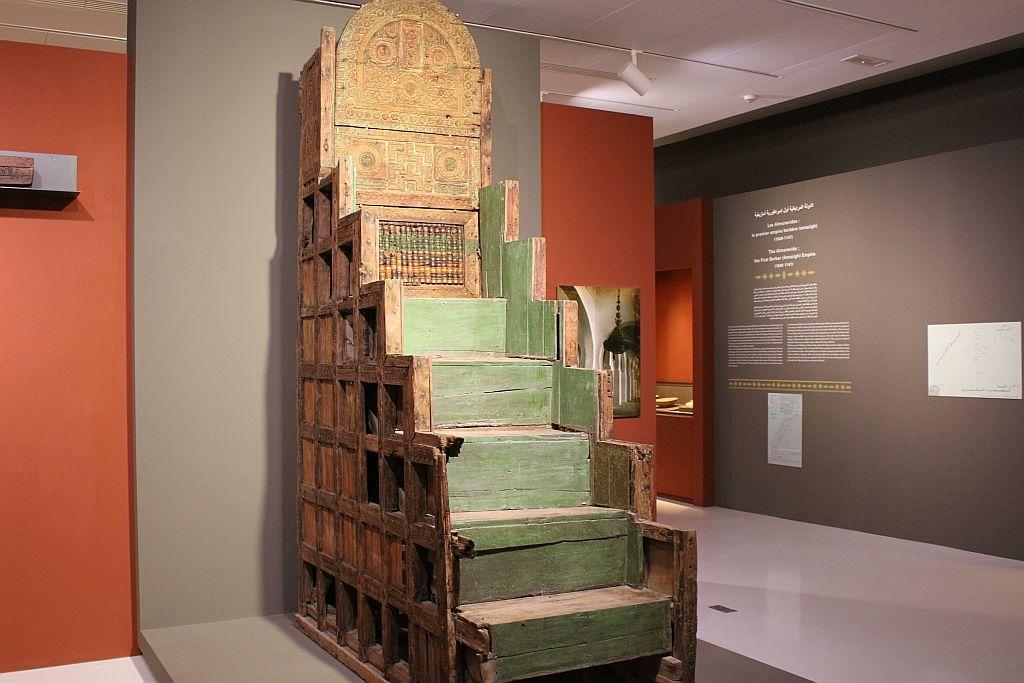 The author and his insightful companion, the owner of an influential travel blog in Morocco, both agreed that it was probably the most comprehensive exhibtion they ever witnessed in Morocco and most definitely one to attend to if you are visiting Morocco and Rabat. The exhibition is currently included with all of our Morocco private tours and is open to public every day except on Tuesdays.