Displaying items by tag: morocco safe
Wednesday, 16 December 2020 10:15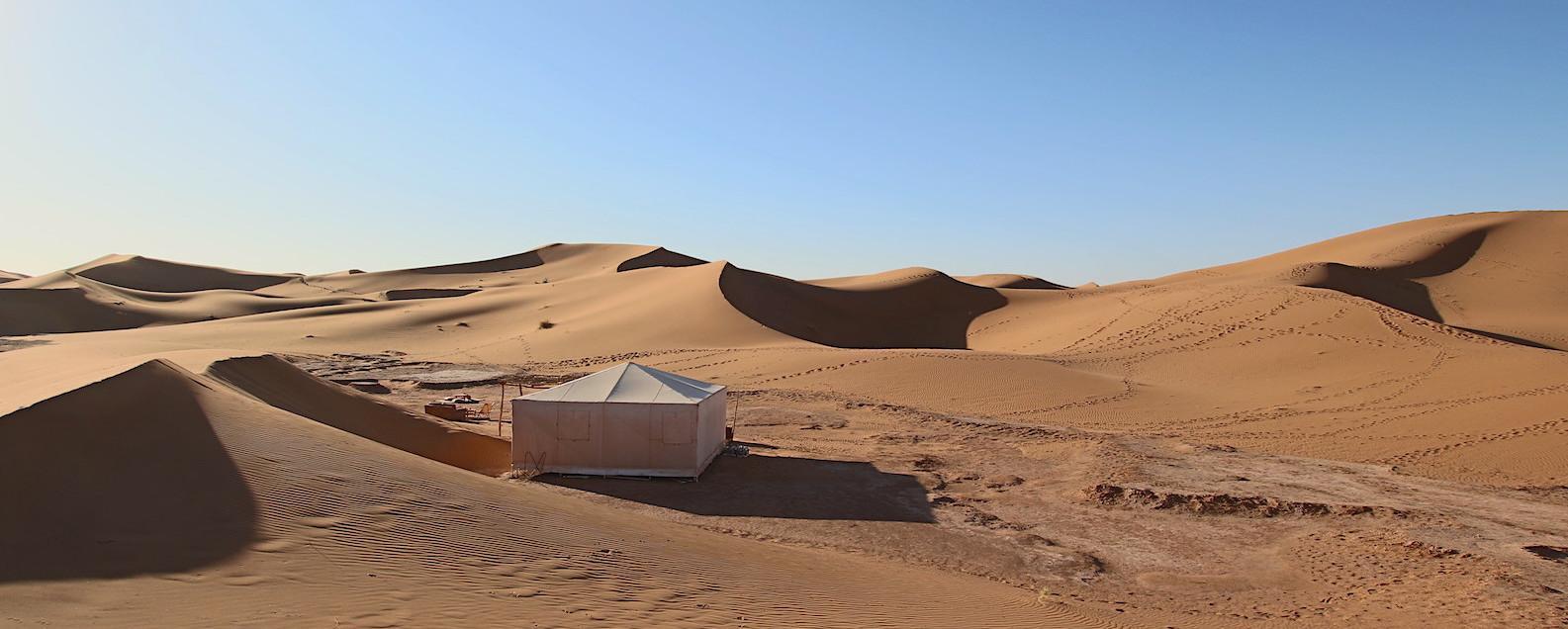 Vaccines are here. Is Morocco ready to welcome visitors ?
Update 3.01.2022: Morocco has closed its borders in order to contain the Omicron variant until at least 31 January. At the moment, we are not taking any further bookings.
[ See photos of our guests touring Morocco recently ]
Here you can find an updated map of List A and List B countries. If flying from a List A country ( in white on the world map) you won't need to quarantine upon arrival, if vaccinated.
Gorges and palm grove in the Anti Atlas mountains
VACCINES AND TESTS
After a gruelling wait, the much- anticipated vaccines are finally making a difference, not least in the way people are booking up travel again. In Morocco, the first country in Africa to start vaccination, the campaign started on 29 January and more than half of the population has been fully vaccinated . What's more, 9 out of 10 Moroccans have declared willing to take the vaccine. You can see here the evolution of the vaccination campaigns around the world.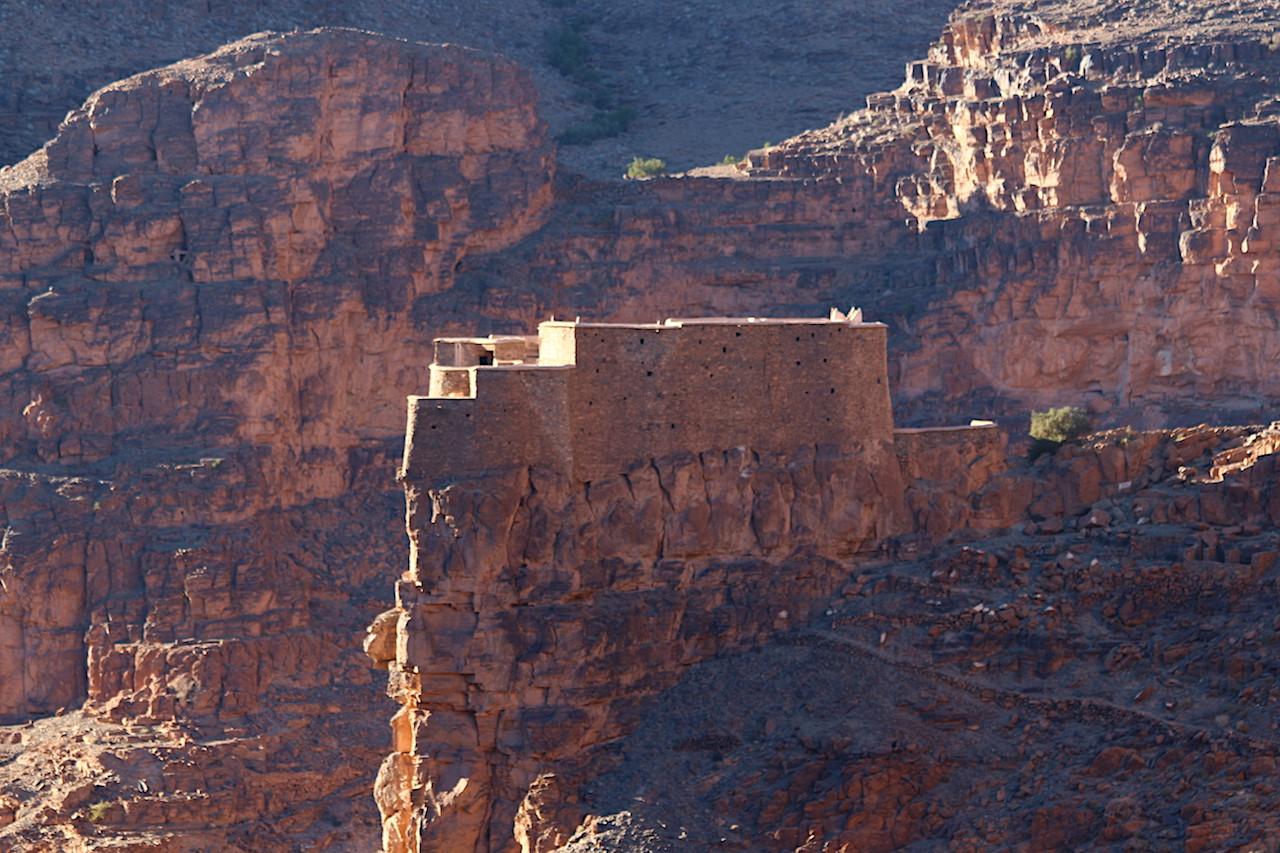 Fortress - granary in Morocco's south
HOW DOES MOROCCO COMPARE TO OTHER COUNTRIES ?
Having started end of January its vaccination campaign, Morocco is trailing just behind Spain and France ( see graph below). Since the beginning of May, Morocco is back on track with an average of 200.000 vaccinations a day, for a population of roughly 30 million. Already in September 2020, Covid testing facilities opened up in major cities and a PCR test would set you back about 500 Dirhams ( 50 USD/ 45 euros). In some locations, like Marrakech, for a little extra, you can have a specialized professional coming to your house and giving you the test for a cost of about 800 Dirhams ( 80 USD). In November, private clinics in Morocco were finally allowed to treat Covid patients, assuaging the over- burdened public health system.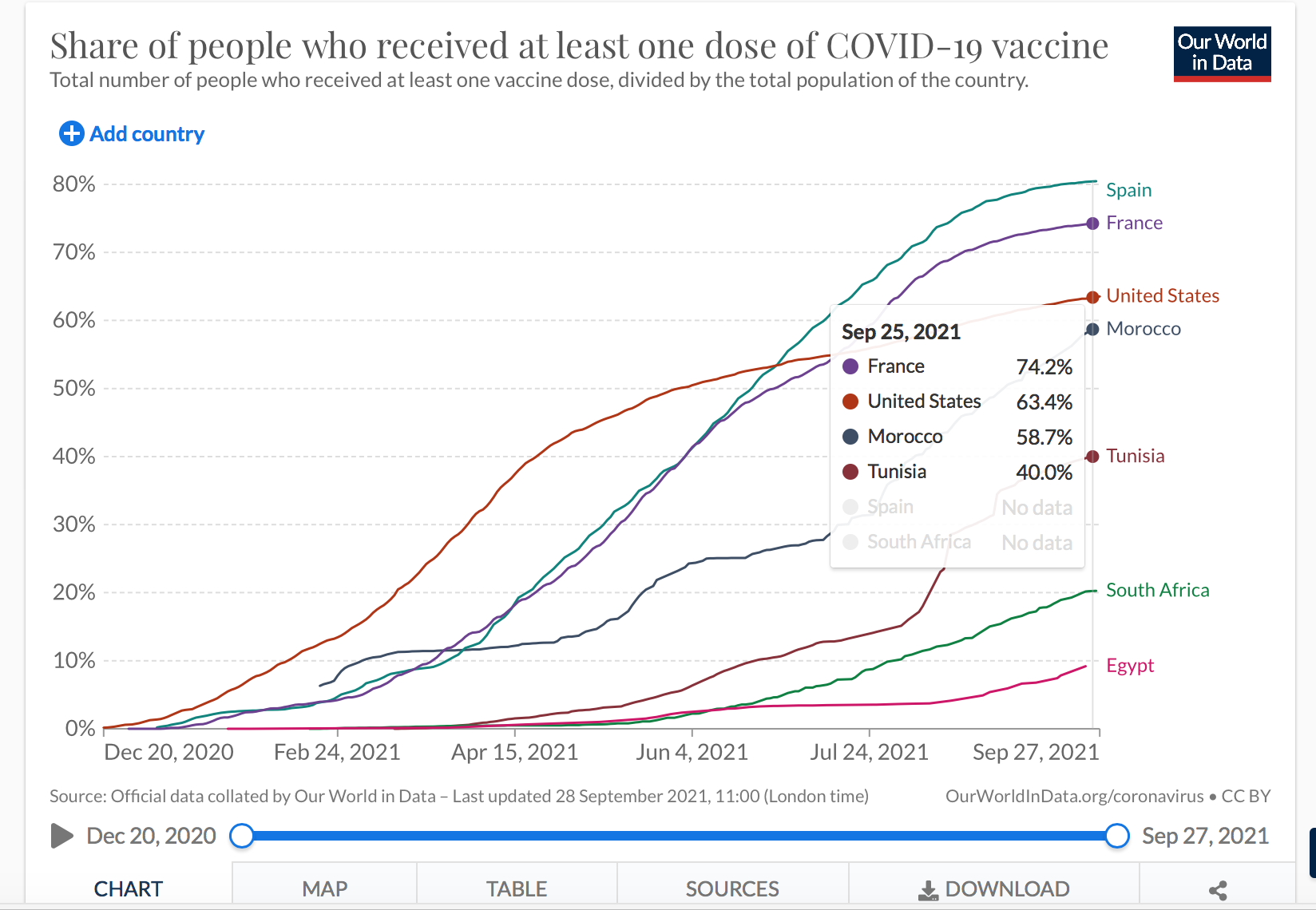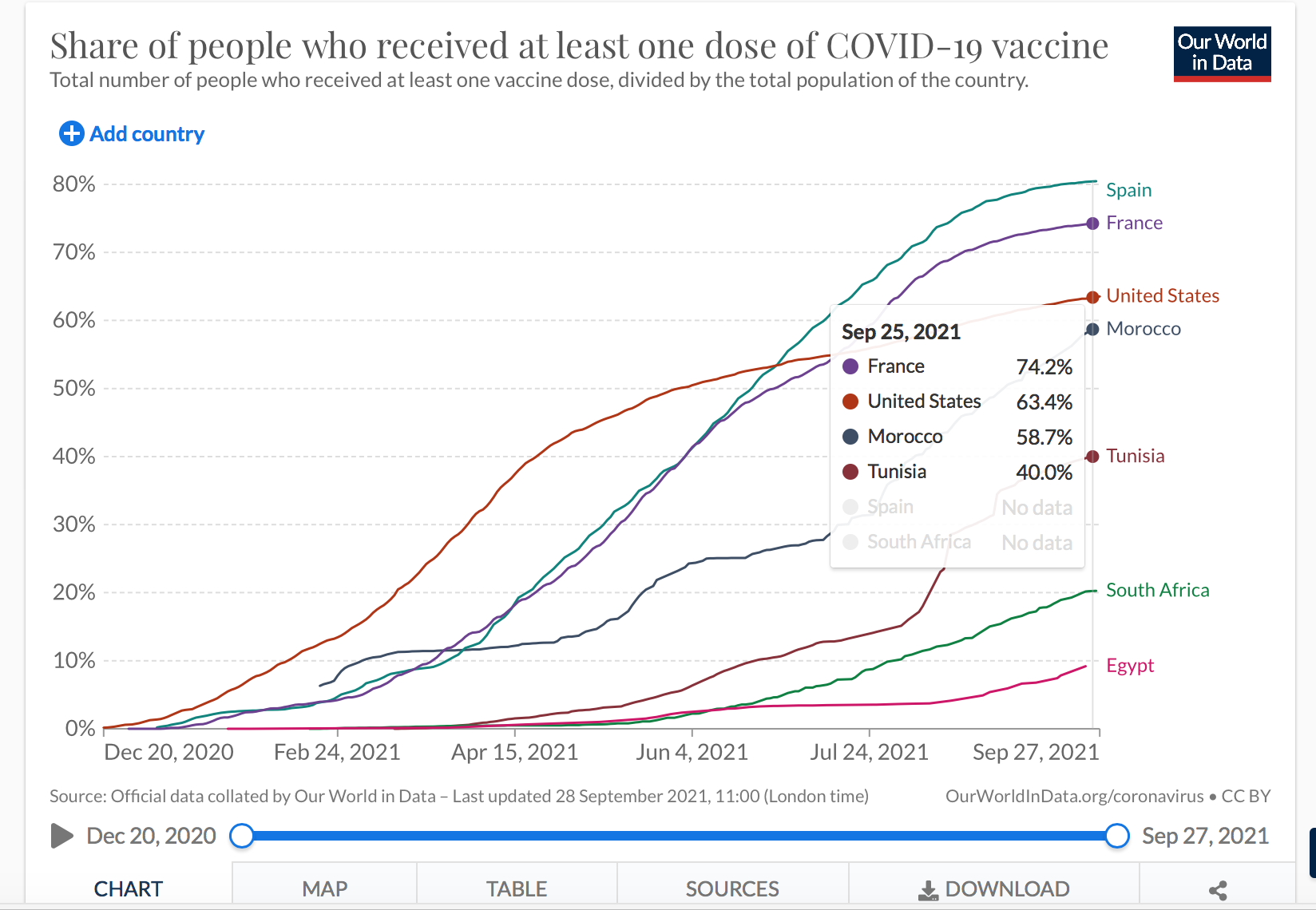 [ Read: Start planning a private Morocco tour in 2021 ]
IS MOROCCO READY TO WELCOME TOURISTS ?
Flights from US and Golf countries are operating normally. Royal Air Maroc flies into Casablanca from New York and Washington, with connections also in place from Dallas, Miami and Boston. Given the actual circumstances, we recommend booking direct flights to Morocco and avoiding connecting flights, although flying into Morocco from the A- list countries, would not pose any problem.
[ Read: Book a summer private tour in Morocco ]
TRAVEL RESTRICTIONS INSIDE MOROCCO
Wearing a mask is compulsory nation- wide in public spaces. A curfew is still in place in large cities from 9 PM to 6 AM. Public monuments are still closed to public, although Majorelle Gardens, Dar El Bacha museum, Le Jardin Secret or Kasbah des Oudayas ( most privately- owned tourist attractions) have been now open for months. Most of our partner guest houses, riads, desert camps and eco lodges have been opened since last Christmas.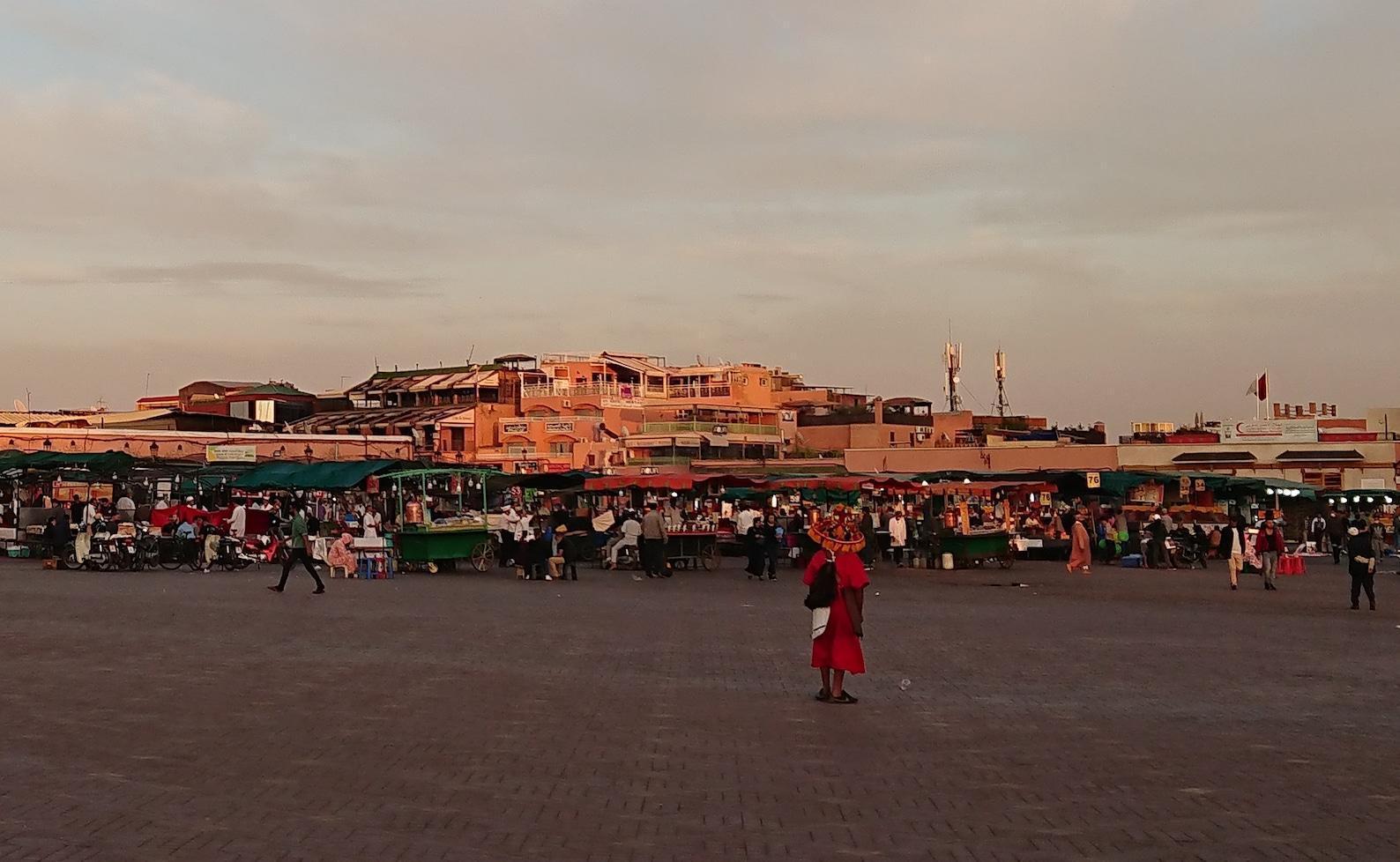 Jemaa El Fna square, Marrakech
WILL IT BE SAFE TO TRAVEL INSIDE MOROCCO ?
We expect the vaccination campaign to only gather more and more steam in the next few months. Although Morocco is a country where still many people live in remote regions, previous experience indicates that a vaccination campaign will be successful: 11 million Moroccans were vaccinated in 2013 against measles in only 4 weeks. The success of the vaccination campaign largely hinges on vaccine supply and it appears that Morocco has now managed to stream a steady supply of vaccines into the country.
[ Read: Trek in Morocco in 2021 ]
Considering the above, we estimate that traveling within Morocco should be back to normal by October. With the vaccination campaign in full swing and the new- cases rising curb bent, mask wearing and curfews should be wavered, public monuments open and free movement within the country possible by October.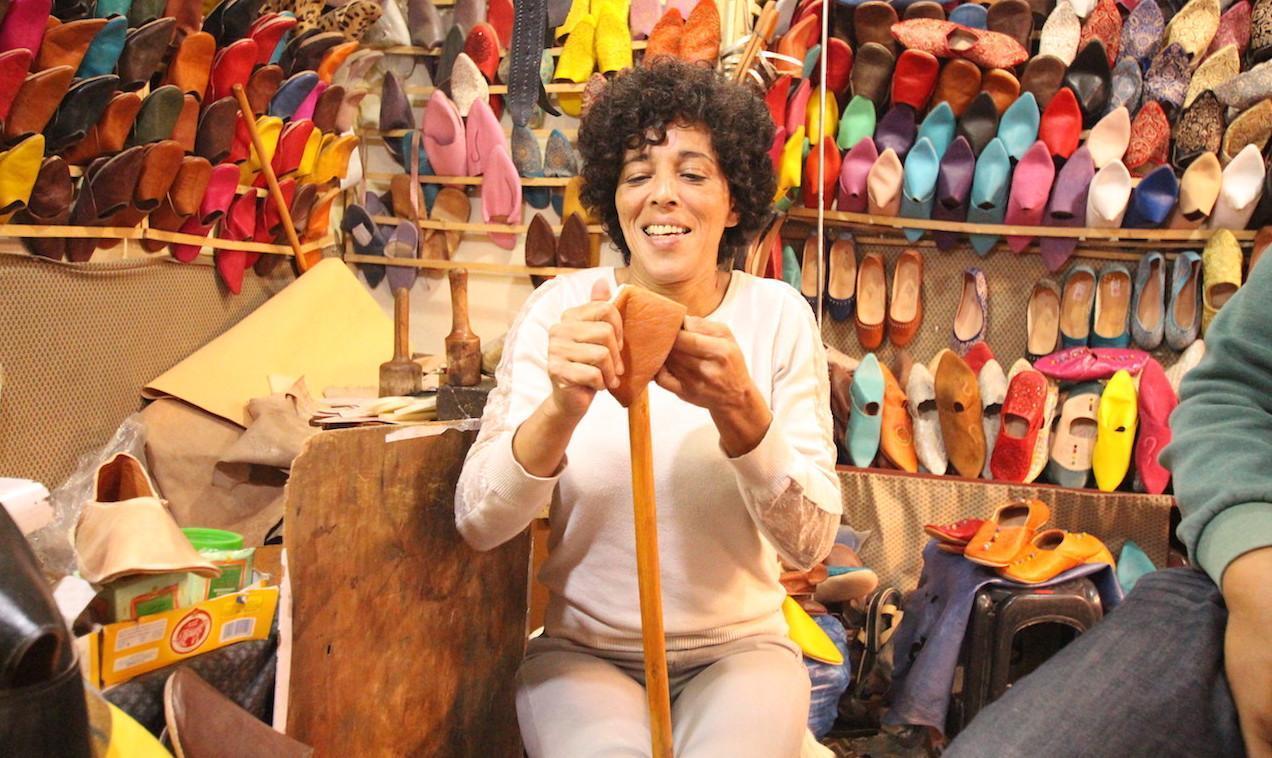 Presently, there are no Morocco travel restrictions from the US. Those flying to Morocco are asked to present a 72 hour PCR test when embarking and upon arrival at the airport in Morocco together with a hotel booking. Presently, there is no obligation to quarantine upon arrival. Naturally, most of the travelers will already have a booking confirmation whether booking just their accommodation or more comprehensive travel arrangements, such as a private tour to include accommodation, transport, activities, guides, etc.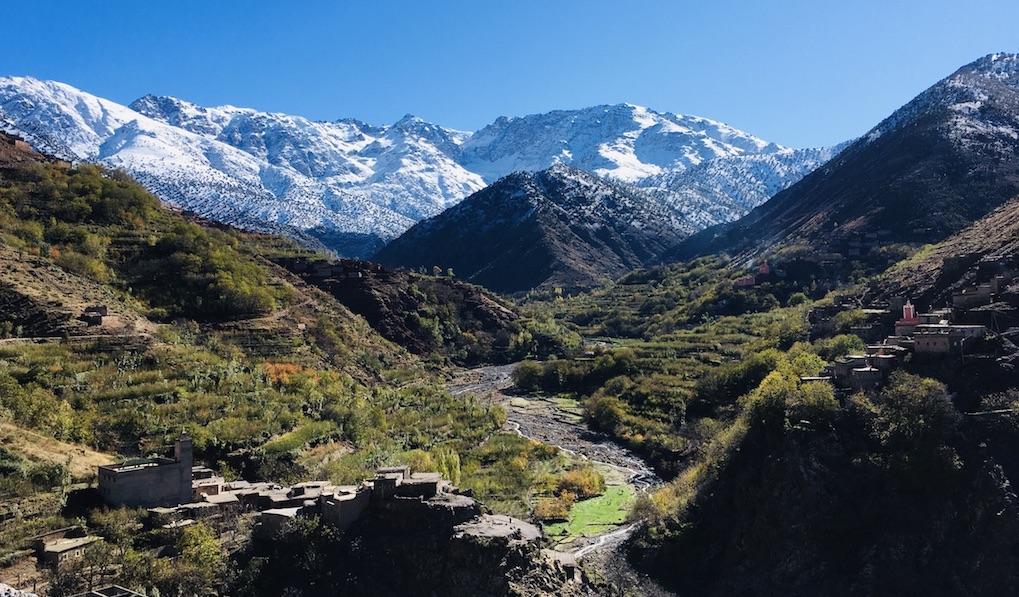 BEST TIME TO VISIT MOROCCO ?
Perhaps it has never been a better time of year to book a Morocco holiday. Avoid the crowds: We estimate that it will take some time before Morocco's visitor numbers will return to a 'normal'. How does that translate for those wishing to visit soon ? Popular sites, such as Jemaa El Fna square, UNESCO world site Ait Benhaddou or the picture perfect village of Chefchaouen will see much less of the usual hustle and bustle, rendering them all more genuine and picturesque (yes, you can actually walk around Jemaa El Fna without being pestered by a monkey...). So, no danger of confining yourself into people- packed spaces. What is more, booking a Morocco private tour will include a lot of travel to remote, off- the- beaten- track areas, such as Draa Valley, the Sahara desert or the Gorges of Dades. No chance there of being jostled. A private tour could, or rather should, include a traditional hammam and body scrub treatment or a cookery class, both of them private experiences. All our local guided tours are private, your only escort being a local, well- informed guide.
Discounted rates and flexible cancellation terms: It is no secret to anyone that everyone working in tourism in Morocco has toiled and strained from March 2020 until now, from the spontaneous food stalls on Jemaa El Fna square to the booking department of uber- luxury hotels such as La Mamounia or Royal Mansour. Therefore, you are likely to be offered last minute and/ or early- bird discounts, part of a nation wide effort to attract tourists back and ensure a more than necessary money flow to a depleted trade.
Help local populations: The pandemic has hit everyone, that is true, but unevenly. Before the pandemic, populations in remote areas of Morocco, where climate change and rural exodus are contributing to social inequalities were helped by the slight, yet constant passage of visitors. The few teas with the nomads, guided tours, bread- baking classes and the likes helped making ends meet. These populations living on a day to day basis are currently the most affected. Each of us can make a small difference in our own way by inspiring people to travel again to those areas.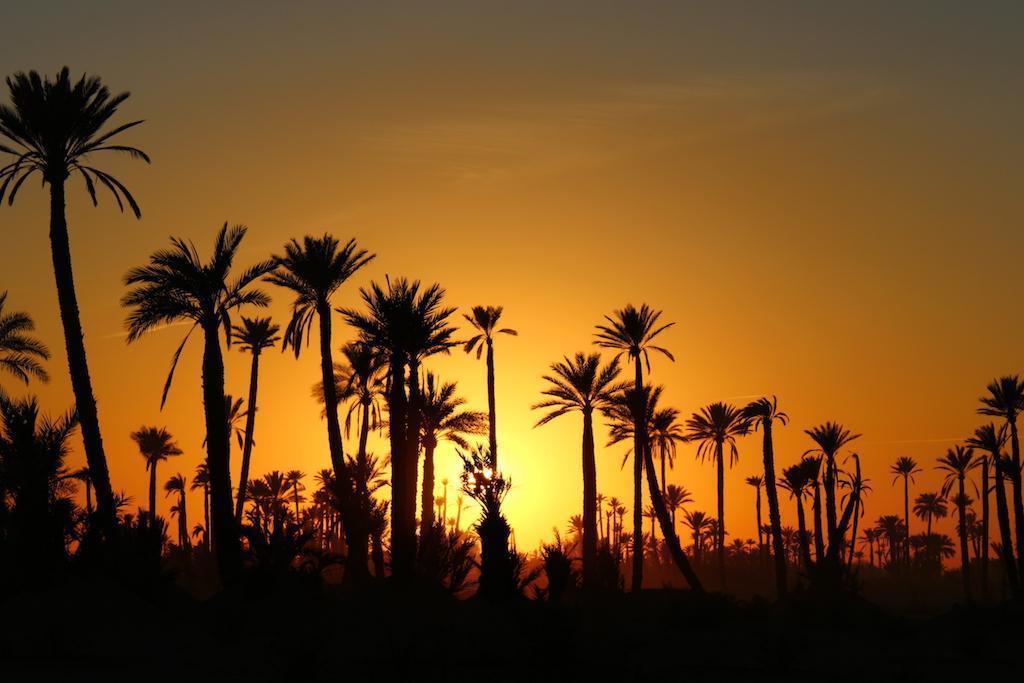 Sunset over palm grove
We've all been through a lot in 2020. I can't think of a better place to put it all behind, than the top of a dune in the Sahara, soaking in the oceans of saffron- couloured sand, while the sun rises on the horizon. Here is to a 2022 full of hope and traveling to that once- in- a- lifetime destination.
Wednesday, 21 September 2016 00:00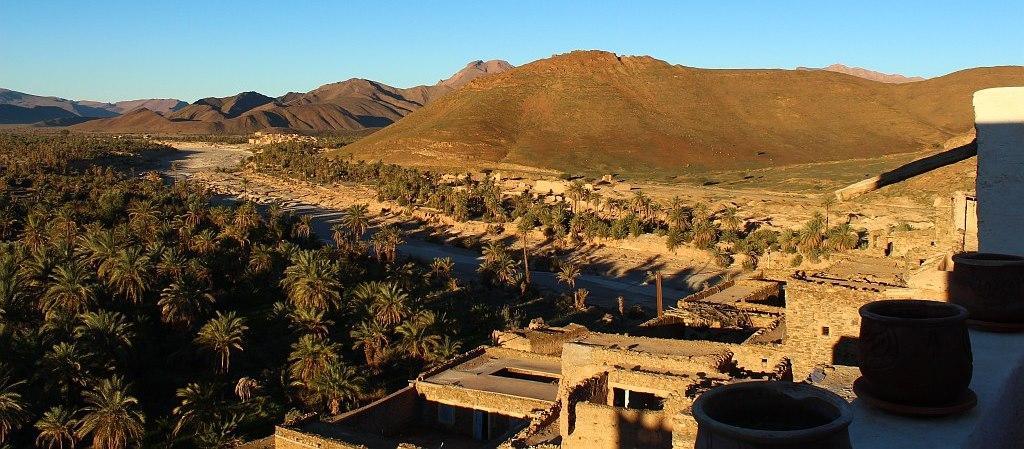 Less people travel to Morocco in 2016. These are the official figures from the Moroccan Tourism Observatory. But why? Why are travelers avoiding a land rich in cultural diversity, stunning landscapes and natural- born hospitality? We cannot help but wonder if the kingdom's location in Middle East North Africa ( MENA) region may have something to do with it. After all, the region is no stranger to terrorist attacks, civil unrest and political instability in recent years. Whenever a new attack is carried out, many potential travellers stay away from Morocco too, simply because it's in the 'same' part of the world. But is it really the 'same' ?
Vanessa Bonnin is the manager of Dar Roumana, a stunning riad in the medina of Fes and has lived in Morocco for the last 7 years. Fes, although one of the most fascinating medinas in the Arab world, has seen its numbers drop by 25 % compared to last year. 'Morocco is unfairly tarred with the same brush as being part of a troubled region, however for me, this type of thinking is like choosing not to visit Germany because of troubles in France.'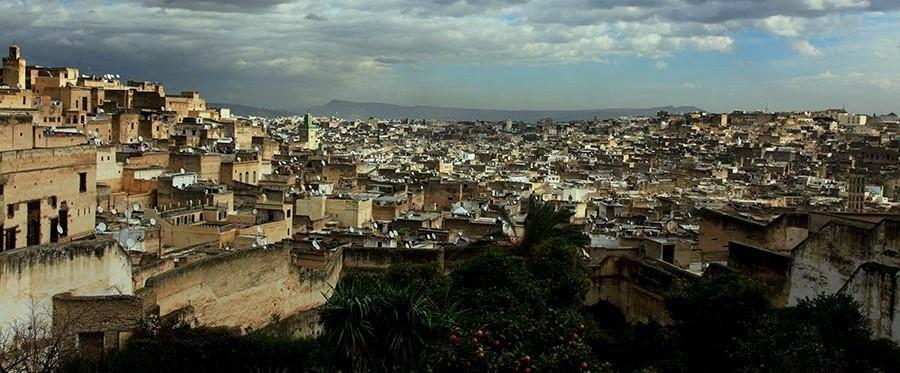 The chief editor of a Moroccan newspaper agrees : 'Morocco is a victim of its location. Many tourists mistakenly think that the terrorist threat is more important in a Muslim country in the MENA region (Middle East and Maghreb). But despite all this, foreign tourists have no reason to worry, given that since the emergence of ISIS and its supporters around the world, there was no attack in Morocco.' And it is the terrorist attacks and political instability that have made other countries in the region see a drop in tourism by up to 40 % compared to previous year.
PRAISE FROM FOREIGN MEDIA AND INSTITUTIONS:
There is little talk in foreign media about Morocco and its security measures. Yet the information is there, if one scratches the surface. '"People's perception of how Morocco fits into the region needs to change. I would ask potential visitors to see Morocco as its own country and people, and to make choices based on facts not fear', adds Vanessa. Speaking of facts:

# The UK based Independent magazine has compiled in July 2016 a map of the most dangerous countries in the world by collating the foreign office travel advice for all countries in the world. On that map, Morocco is as dangerous as say Denmark or Canada.

# The Global Terrorism Index measures the impact of terrorism in 162 countries. To account for the lasting effects of terrorism, each country is given a score that represents a five year weighted average. On this index, Syria ranks #5, United States ranks # 35 and Morocco ranks 92 out of 163 countries.
# According to the Global Terrorism Database, published by the National Consortium for the Study of Terrorism and Responses to Terrorism (START) at the University of Maryland, terrorist attacks in the Maghreb region multiplied by 47 times between 2011 and 2014, increasing from 15 to 1,105. Of these attacks, only one targeted Morocco.
# According to the French Ministry's "Travel Advice," which was recently updated following the suicide bombing that shook Istanbul, Morocco is the only recommended country for French nationals to visit in the MENA region.
# In 2015, the popular Trip Advisor travel website's users have chosen Marrakech as the top destination in the world. Furthermore, in the 2016 Travelers Choice, Marrakech was Africa's top destination.
# The US State Department lauded Morocco's "comprehensive" counter-terrorism strategy, underlining the country's adherence to human rights standards and the increased transparency of law enforcement procedures. Among other things, the report states that: "in the past decade, Morocco has focused on upgrading mosques, promoting the teaching of relatively moderate Islam"

KING MOHAMED 6
It is without a doubt that Morocco owes largely its political stability and social security to its king. Having taken on the throne from its father King Hassan 2 in 1999, Mohamed 6 enacted social reforms, including important steps towards gender equality and migrant integration.
In August 2016, the King Mohamed 6 took publicly a stark stand on terrorism and was one of the few, if not the only, chief of state from outside the Western world, to publicly condemn the murdering of innocent people and outcast those who perpetrate these in the name of Islam. "Is it conceivable that God could order someone to blow himself up or kill innocent people? Islam, as a matter of fact, does not permit any kind of suicide - whatever the reasons or circumstances."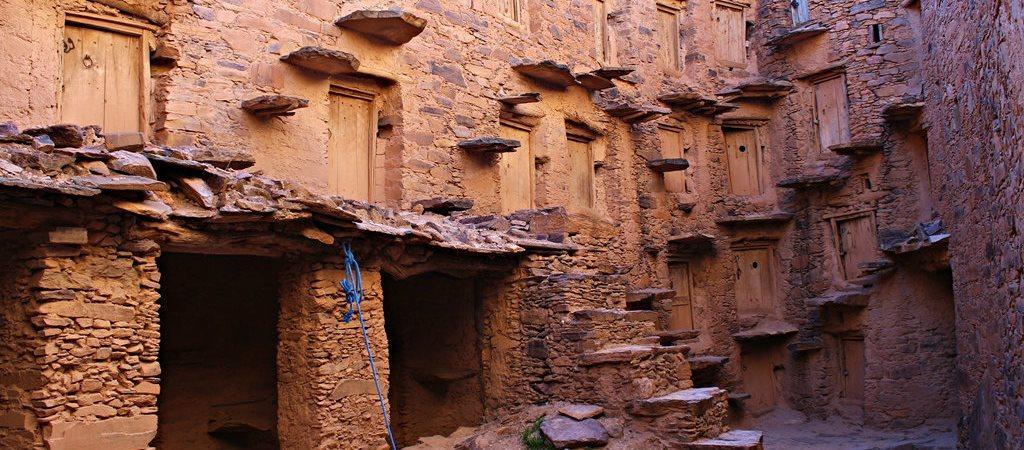 Mandy Sinclair, owner of Tasting Marrakech (food and cultural tours of Jemaa el Fna) has been living in Marrakech for 6 years. While she agrees that the world in 2016 is a less safe place to travel, she feels safer in Morocco than in Europe or the US, although she prefers the less- than- obvious locations: 'The initiatives the government is taking to ensure the safety of its people and travelers is second to none. As a single woman living in Marrakech, I feel safer here than in most major European and North American cities. I travel frequently around Morocco and always feel at ease, especially in smaller villages in the Atlas Mountains, Moulay Idriss and Essaouira'.
At the same time, countries such as Spain and Portugal have seen almost record number of tourists these past 2 years. Does that mean that you should feel safer in Spain or Portugal than you would feel in Morocco ? Travel writer Alice Morrison agrees: 'Unfortunately, I don't think it is 100% safe anywhere in 2016. What I can say is that I feel as safe living here in Marrakech as I would in the UK. I was actually more worried going to London a couple of weeks ago and getting on the underground, than I am going down to the Medina here.' Alice Morrison is an adventurer who has lived in Marrakech since January 2014. She, of all people, has some insight into Africa, since she crossed the continent on a bike, a race of 8000 km and has written a book about it.

Personally, I could say that the seeds for this article were planted during conversations with our guests at the end of their private tour of Morocco. In the shade of their riad in Marrakech, most of them would relate the same experience. 'Cristian, I know we asked a lot of questions before travelling to Morocco as we were a little worried about the safety here. But we want you to know that we hardly felt any safer and more welcomed anywhere else we travelled before'. That raised a question: how many other travelers like them felt that initial apprehension and never venture? When the grim statistics were published in July 2016, I decided it was about time to publish the long- due article and get people involved. And I thought the best is to start by researching how thorough the Moroccan authorities have made Morocco safer, on the ground.
MOROCCO'S FBI AND OTHER TECHNICAL DATA
If you journeyed to Morocco in the last two years, you may have noticed police and military patrol the streets in groups of 3. Scanning devices have been installed at hotels, restaurants and malls entrances. Thorough checks are in place at airports across Morocco. In the local media, many terrorist cells have been dismantled in the past 18 months. But this is merely the tip of the iceberg.
The Moroccan government has treated counterterrorism as a top policy priority since 2003. In June 2015, the Government of Morocco enacted significant amendments to the criminal code to address the foreign terrorist fighter phenomenon. To further show that Morocco is serious about combatting terrorism, it has created a law enforcement agency that deals specifically with terrorism threat: The Morocco Central Bureau of Judicial Investigation (BCIJ), nicknamed 'the Moroccan FBI'. As about its efficiency, the BCIJ has dismantled quite a few terrorist cells since its creation.
Law enforcement officials and private carriers work regularly with the United States to detect and deter individuals attempting to transit illegally. At the end of 2014, the parliament voted to support the Council of Europe Convention on Laundering, Search, Seizure, and Confiscation of the Proceeds from Crime and on the Financing of Terrorism.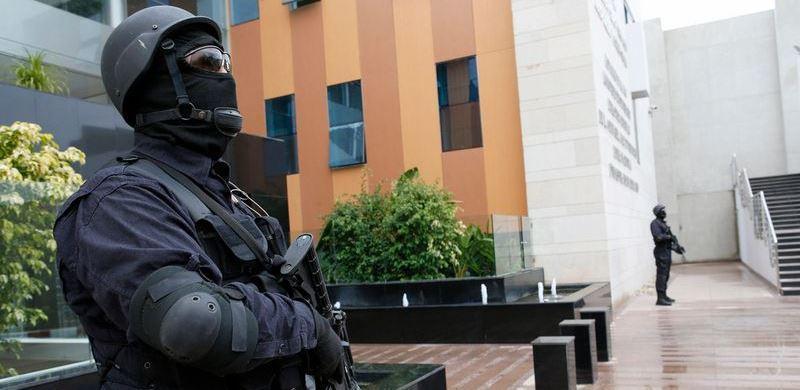 On the other hand, one of the most important measures taken by Morocco in recent years was the creation of the new security mechanism "Hadar", which incorporates elements of the Royal Armed Forces, Royal Gendarmerie, the Police, and Auxiliary Force.
In the past decade, Morocco has focused on upgrading mosques, promoting the teaching of relatively moderate Islam, and strengthening the Ministry of Endowments and Islamic Affairs (MEIA). The MEIA is educating Morocco's nearly 50,000 imams in a version of relatively moderate Sunni Islam.
FIGHTING POVERTY
Besides the security measures and the counter radicalization of the mosques, the Moroccan authorities understood that the radicalization of some youth stems from lack of opportunities and unemployment. The Moroccan government engaged in a policy of heavy public investments in infrastructure and the social sector with the ultimate goal of fighting poverty. According to a study published on the Carnegie Middle East Center in 2010, Morocco succeeded to lift 1.7 million people out of poverty during the period 2000-2010. The same study shows that poverty rates in the country decreased by more than 40 per cent during the same period.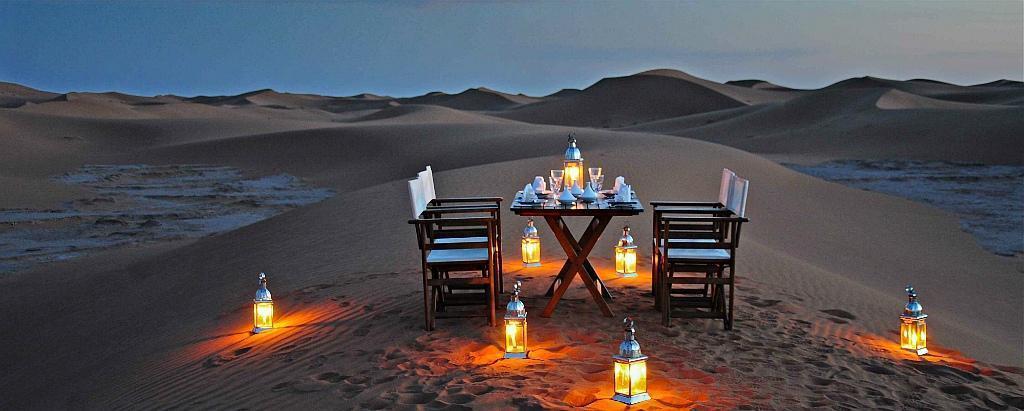 SO WHERE DOES THE CONFUSION COME FROM ?
Morocco's association with the turmoil of the neighbouring countries is the external and main cause of its drop in tourists. The internal and lesser cause may be the transparency and overzeal of the local media to relate about the dismantling of the terrorist cells. As the editor in chief sums it: 'The kingdom is also a victim of the effectiveness of its anti-terrorism strategy. Indeed, every other month the authorities announced that a terrorist cell was dismantled.'
Patrick Simon is vice president of Regional Tourism Council of Guelmin – Semara region in the south of Morocco and owner of Dar Infiane guesthouse. Of French origin, he has lived in Morocco for 41 years. He agrees: 'I'd like to point out that the regular press releases claiming good results in the dismantling of terrorist cells was a choice of the government and especially the Ministry of the Interior, thus insisting to show nationals and tourists that all means were used to ensure maximum security'. So it seems that the security forces are very good at doing their job and like to convey it to the press. In the long term, it's still to be seen whether the transparency is the best policy in this case.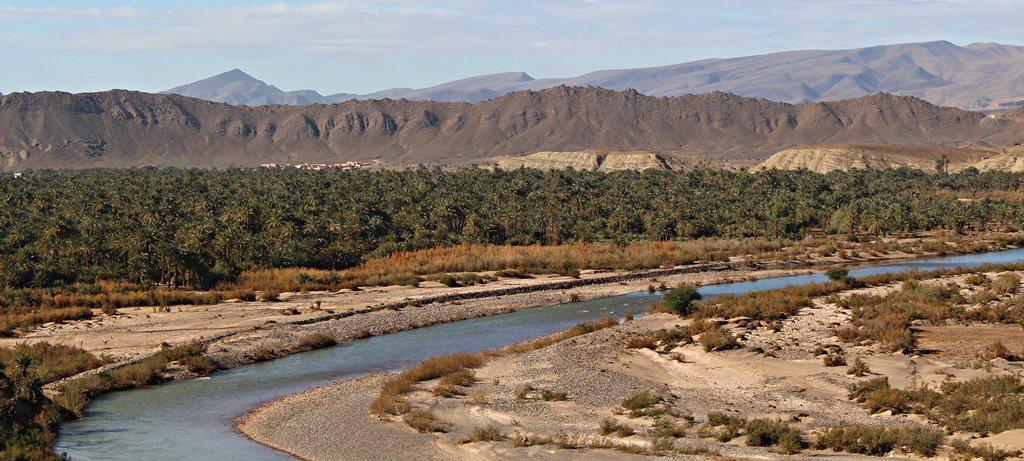 © Sun Trails 2016. All rights reserved. No part of this article may be reproduced, distributed, or transmitted in any form, including photocopying, recording, or other electronic or mechanical methods, without the prior written permission of the publisher.