Booking a private Morocco tour with Sun Trails also helps girls from rural Morocco complete their education. 
Update August 2023: In 2013 we started supporting Education for All Morocco by donating 1 percent of all our revenues to their cause. After the pandemic 2 year hiatus we are glad to be able to support this cause again and keep donating 1 percent of our revenues. What is the cause ? It's about girls from rural Morocco areas getting the chance to study and have a career. 10 years and a pandemic later, we are proud to witness that the seeds have grown into trees, or quite a forest for that matter. Many of the girls that were in their first school years back then have passed their bachelor's degree, completed university studies, pursued a career and made quite a difference in their own, remote communities. Time to take stock of these achievements.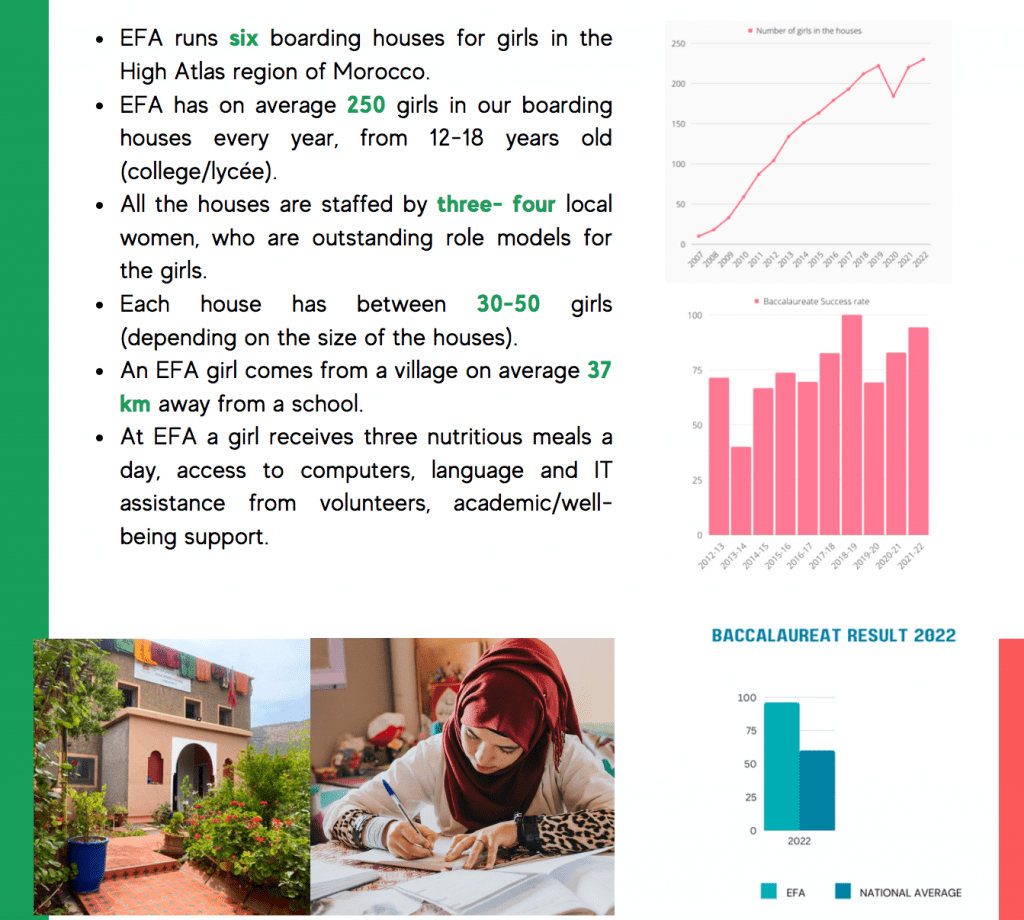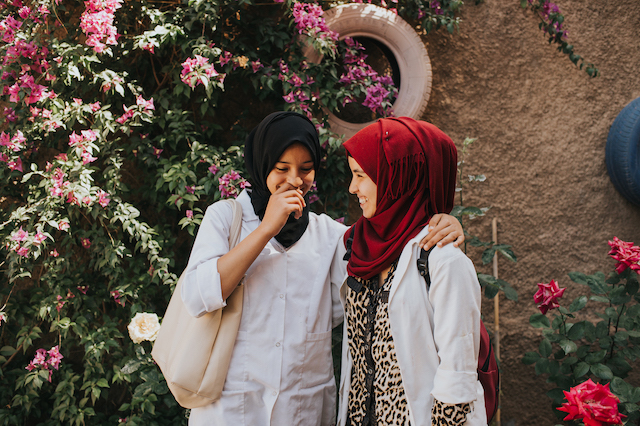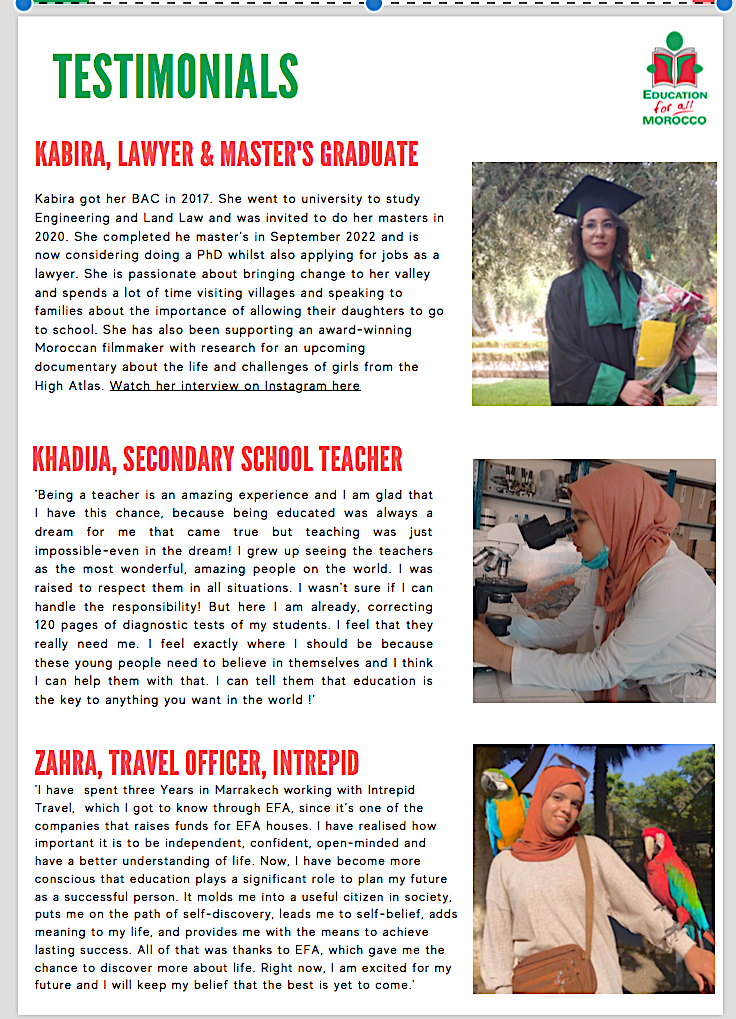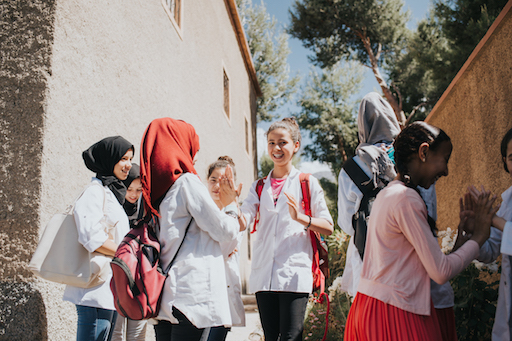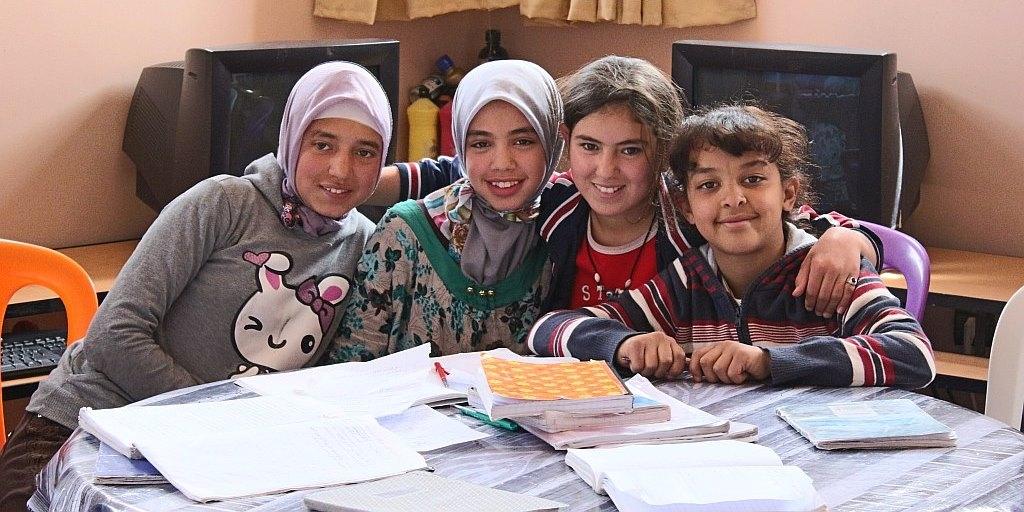 In 2013, we started supporting the education of the young girls in rural Morocco. Every month, Sun Trails donates 1 % of its income towards Education for All Morocco. So, in booking a private tour of Morocco with us, not only you are likely to have an unforgettable travel experience but also contribute to the education of a young girl that will hopefully one day make a difference within her community. We felt compelled to share with others the amazing work Education for All Morocco is doing.
On a hot day in June 2013 I was invited to have lunch on the rooftop terrace of a sublime riad in the medina of Marrakech by Cees and Maryk, the riad's hospitable Dutch owners. Also seated around the table were about a dozen teenage girls eating, talking and laughing. Between giggles and Moroccan briouates, I found out that most of these girls had taken their baccalaureate and were thinking of following on to the university. Khadija hoped to become a doctor, Rachida a French teacher… Their plans may sound normal but their journey was far from ordinary.
They had all completed their education with Education for All (EFA) Morocco, a local NGO facilitating education to Moroccan school girls from remote areas around Marrakech, who would have otherwise had difficult access to education. This program was the first promotion of girls that had been taken under the umbrella of Education for All Morocco, some 7 years ago.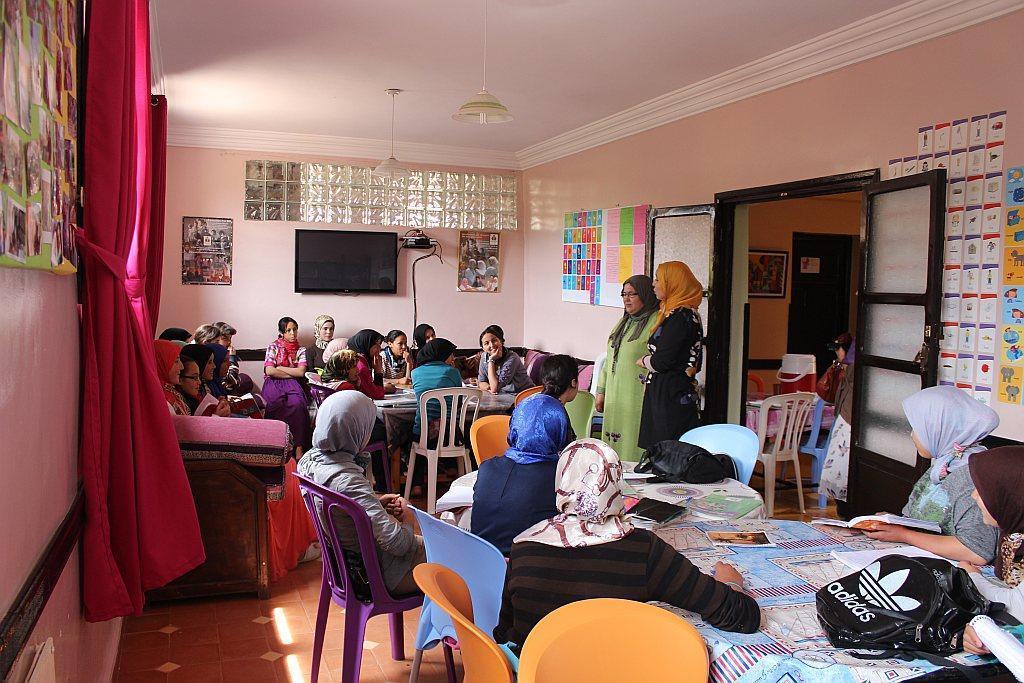 But my introduction to the program began years before, when I found myself struck by a black and white photo of Moroccan children, hanging in the hall of Kasbah Toubkal, an imposing mountain lodge in the village of Imill. The children in it were impossibly beautiful, yet the photographer somehow managed to retain their candid appearance. The text below said ' Educate a girl and you educate the next generation'. The photo stuck with me and I decided to look into it, when I got a chance. Then, some years after, I contacted Mike McHugo, the main leader behind EFA Morocco and he then put me in touch with Cees and Maryk. After a few emails, they suggested the best way to find out more about their initiative was to come and meet the girls in person. That's how I found myself on that rooftop terrace in June, surrounded by a group of remarkable people.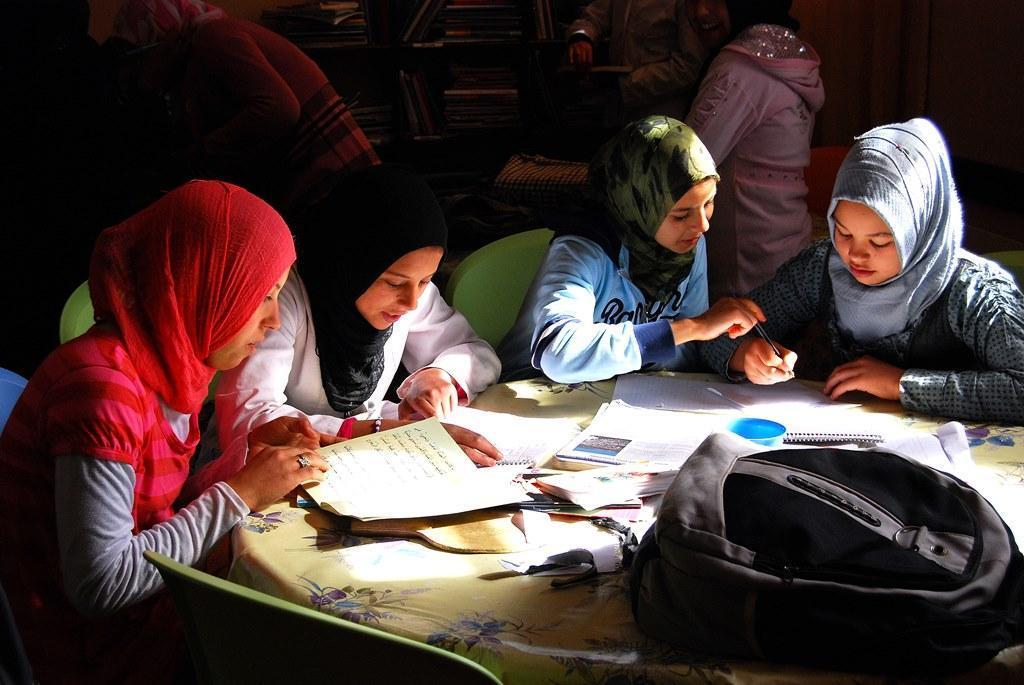 As we ate lunch, Cees and Maryk explained the history of their project. Though Mike has more than thirty years experience of bringing school groups to Morocco, the beginnings weren't easy for any of them.
"We'd all lived in Morocco for a number of years and ate out together regularly. Most of us worked in tourism so we came up with the idea that we would go to a restaurant and get them to provide us with a meal at cost and we would promote them. We then charged ourselves the full rate and paid the balance into a fund, which we would use to support something, although at the time we weren't sure what."
Over a couple of years the account grew, but it was through a chance meeting with John Woods, creator of the charity, Room to Read, that they found their direction- education. Room to Read is a program that builds libraries in parts of the world where children might never get the chance to see the written word. At first, this program seemed like the answer they had been looking for.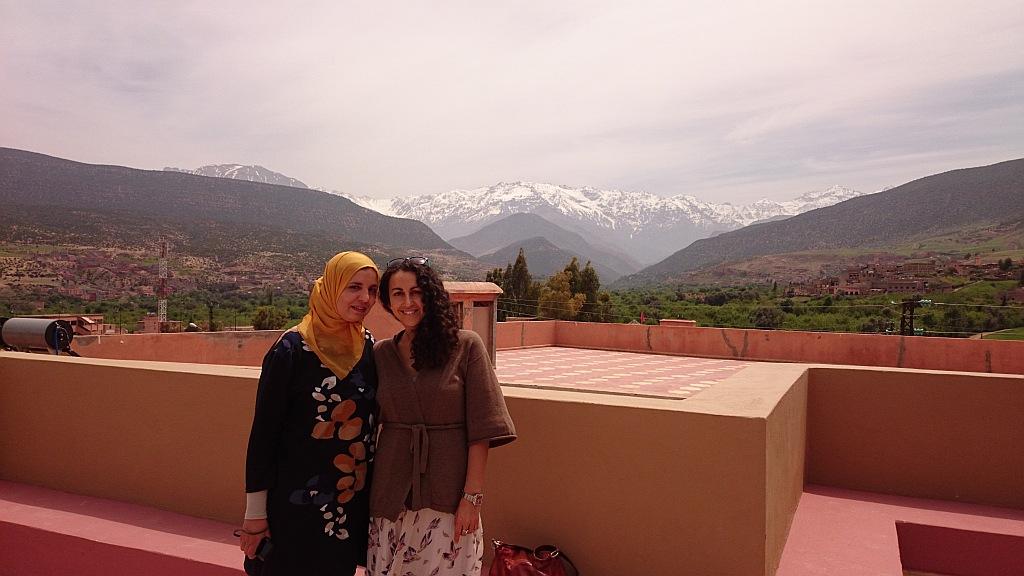 "Originally we thought that we might just act as fund-raisers for Room To Read," says Mike, "but then we decided we'd like to do something specific to Morocco. It was quite obvious that girls didn't have the same educational opportunity as boys, and in addition to that, some of the villages in the High Atlas Mountains are very remote and aren't accessible by road. Children had to walk for hours to even get to the road-head before they might be able to hitch a ride to school."
"We realized from the beginning that we had to be very careful with our approach, once we had decided what we wanted to do," says Maryk Stroonsnijder, who, with her husband Cees van den Berg, EFA's Treasurer, own Riads Siwan and Azzar in Marrakech, and have been part of Education
For All from the beginning. "We couldn't suddenly start trying to educate children, especially girls, in a staunchly Islamic society, but what we could do was make it easier for some girls to continue their studies within the established school system."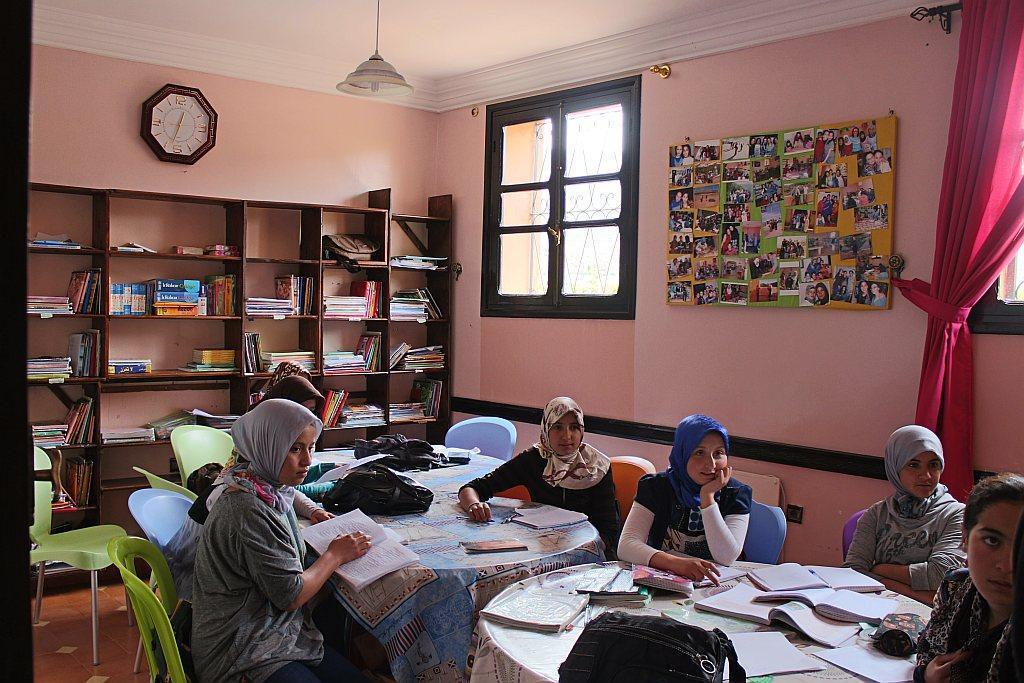 Think of yourself as the father of a young girl not yet even into her teens, and a group of foreigners come along to tell you that you should send her to a private boarding-house miles from home. "It's for her benefit" they say, but you might not be well educated yourself, and the idea of putting your daughter into the hands of foreigners who aren't part of your culture or religious beliefs can be incredibly frightening.
They enlisted the help of Hajj Maurice, a small man with a large moustache and a winning smile. He is well known and highly respected throughout the villages of the High Atlas Mountains, not just because he has made the pilgrimage to Mecca, which entitles him to the honorific title 'Hajj', but for the work he has done as a mainstay of the Association Bassins d'Imlil, a non-profit organization that provides immense support to the people of the local villages. He has undertaken a range of projects that have created an incredibly positive impact in the Imlil Valley.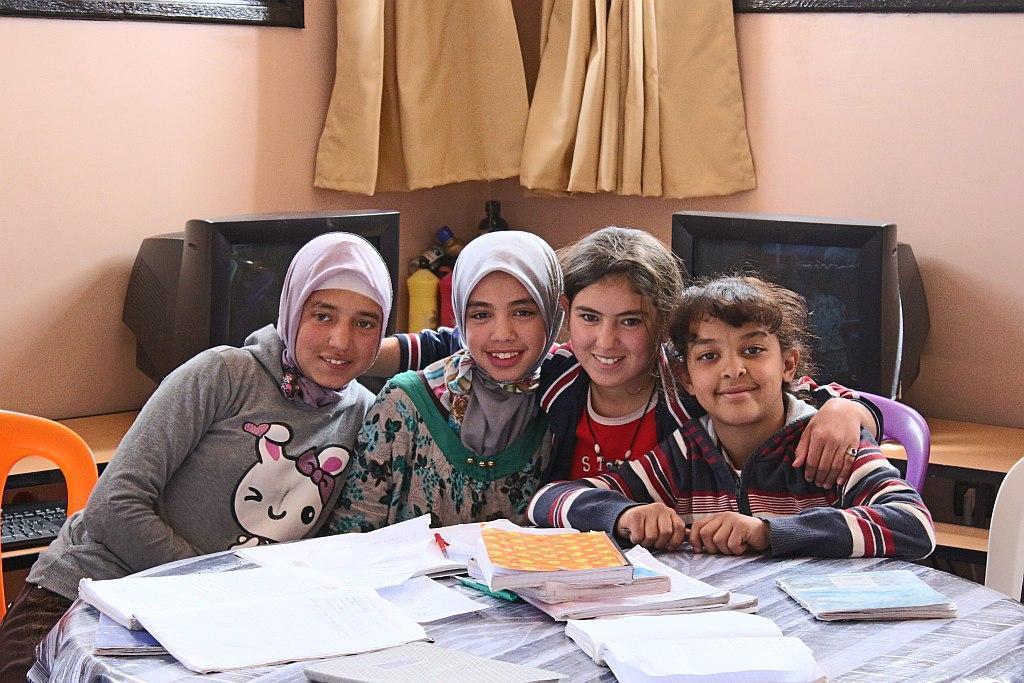 For weeks Hajj Maurice walked the mountains, talking to fathers and families. He met with families and tried to convince them that allowing their daughters to live in a privately run boarding house while continuing their education was not only the best thing for them as individuals, but also
for their families, their future children and their communities.
In 2006, Education For All was officially recognized as a Moroccan NGO, with a sister charity set up in the UK, and the program began to raise funds in earnest for their first boarding house in Asni, forty-five kilometers from Marrakech. In this house, and those that were to follow, the differences in the educational life of Moroccan girls are taken into account and all houses are within a few minutes walk to the girls' schools.
Of the ten young girls who nervously snuggled up in their first 'own bed' 9 years ago, seven went on to pass their baccalaureate and five of those seven went on to university. They have become confident young women, aware that they have something to offer the world, even if that simply means they can better their own villages. When these girls finished their first three years with EFA, the program ran into a quandary. How can you educate a girl, expand her horizons, and then simply say goodbye when her three years are done? The answer is – you can't. But the girls cannot stay at the boarding house, taking up beds that other young girls need. So there really is only one answer – you build another house for the girls who are moving on to the lycée.
Until now the existing houses have been able to cater for those girls, but their number is growing, with more girls each year getting high grades and wanting to continue their education. In September 2013, in time for the beginning of the new academic year, a second house was rented in Asni to accommodate the girls from the area who had reached lycèe age. But with greater success comes greater demand for the limited number of places Education For All can offer.
"Leaving aside the fact that the girls from the EFA boarding houses have an exam pass rate of over 90%, almost twice the national average," says Maryk, "we are receiving far more applications for places than beds exist, in complete contrast to nine years ago, when Hajj Maurice had to almost beg for girls to be allowed to continue their studies by staying in one of the houses."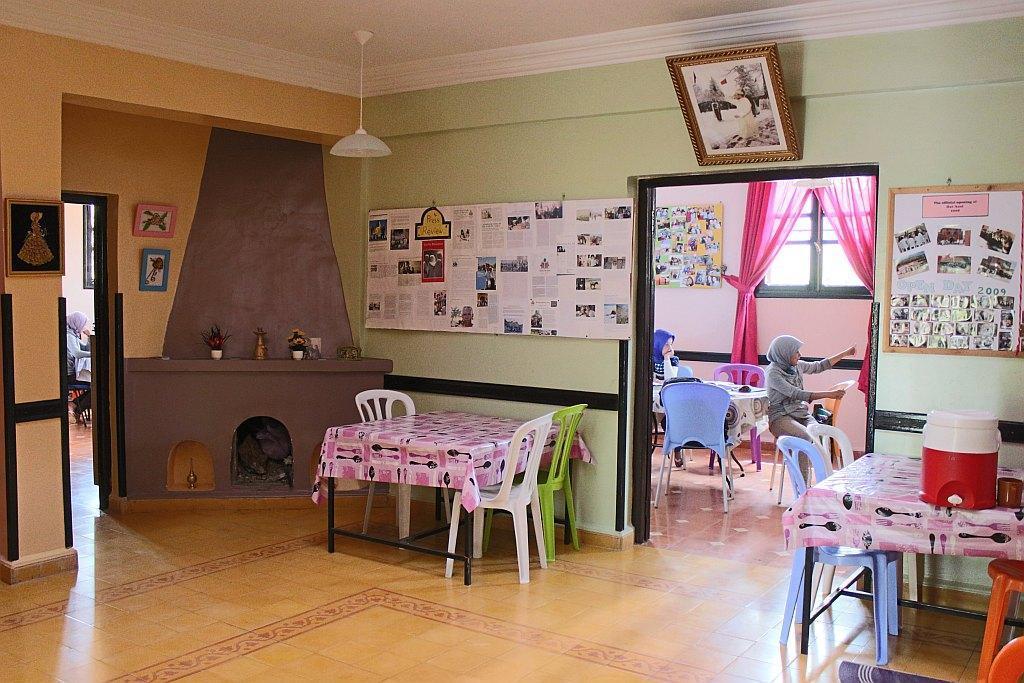 You might imagine that the success rate of the girls from EFA might cause envy from some of the schools in the area, but it's totally the opposite. "We are receiving so many applications now that we are having to set quite strict criteria," comments Latifa Aliza. "The directors and teachers of the schools are a wonderful help because they know which of the girls really do come from poor families, but also those who have good exam results and the academic will to study. That's very important, because we can't afford to offer someone a place if that person isn't inclined to study. That could lose another young girl her chance in life."
That afternoon, on their roof terrace, I was seduced by this amazing yet simple idea: instead of temporary fixes for the poor, like food, clothes or money, you offer their children a chance to obtain an education, hoping that someday they will make a difference in their own community, the country or the world beyond. To most of us, access to an education beyond primary school never even enters our consideration; it is simply there, almost by divine right. But what if it weren't? And almost worse still, what if it is offered but you cannot access it because you live too far from the nearest school? What if your family is too poor to pay even the most basic accommodation costs? And so we decided to donate 1 % of all our revenues to Education for All Morocco with the aim of eventually gathering 10000 euros in the end.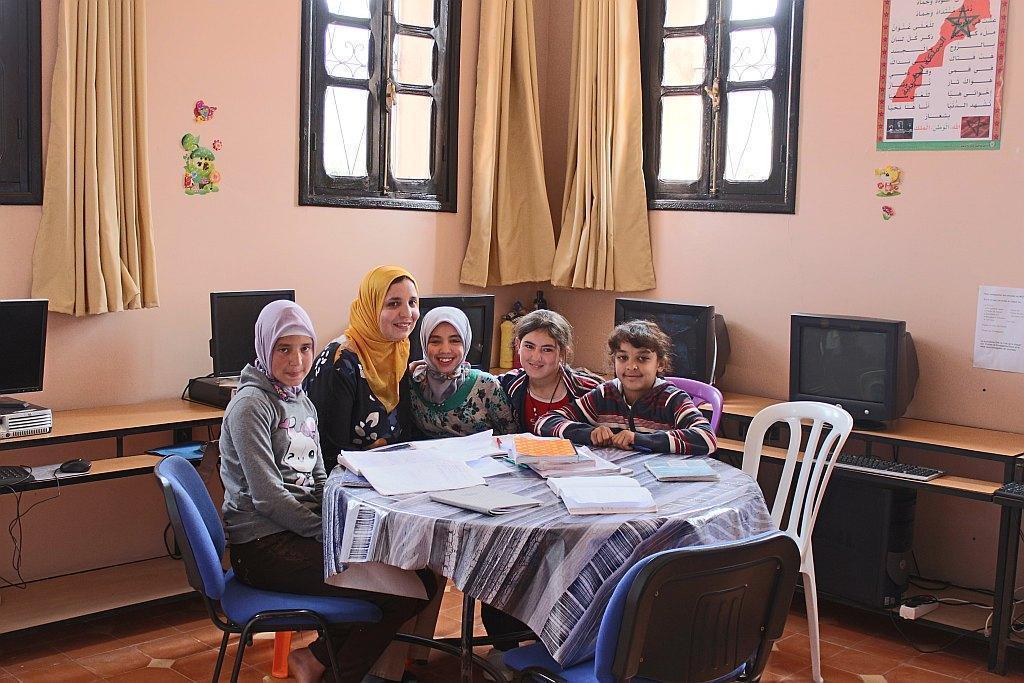 This May I decided to pay them another visit, as we like to see whether our modest donations make a difference. As I entered Dar Asni, the main boarding school in Asni, a room full of very dedicated school girls were getting along with their homework. I was also lucky enough to visit the fifth boarding school being built, with all the amenities necessary – in the bathrooms, the architects even fitted in small ledged basins where girls could wash their feet. The rooms seemed spacious and the whole house was bright and modern, built around a central courtyard with light coming through from an opaque glass roof. Latifa, the Head House Master, enthusiastically explained the meaning of each room and you could see from her eyes she was already picturing the house brimming with school girls. The fifth boarding school is due to open in September and currently 149 girls are accommodated and studying through Education for All Morocco. To think that in the beginning, there were only 10.
Because I cannot do justice to the amazing outcomes that EFA has brought about, I share below a story of one girl whose life was changed by this remarkable program.
Khadija's story
KHADIJA ID AHMED OU ALI was one of those first ten girls, so shy that she barely spoke to anyone for the first couple of weeks. Now, t nineteen, she is a confident young lady, totally fluent in English, Arabic and Berber (although she admits she's a bit shaky in French), who has just completed her first year at Marrakech University. "I arrived at Asni with my father and we didn't know where the house was. We didn't have our own Education For All house then, so we started asking people. We started knocking on doors for a long time and finally my sister Latifa heard us and opened the door. I was very scared. It was the first time I was going to another place to live without my family. But it was a great day for me, I felt like this is really the beginning for me, the beginning of my real life. Okay, I knew that I'm going to study, but I didn't think that I would go this far. I thought maybe I study for a while, for a year or two, then I maybe go home. I didn't expect that all these great things would happen to me with Education For All. "We started as ten girls. We were different, we were from different villages, but all the girls we were all there without our family, it was the first chance for us to live together, so we had to cooperate, we had to live together, we had to make our own family there. That's why I consider sister Latifa and all the girls like my second family because they are always there for me. Whenever I need something I know I will find them by my side. In my first year in high school my mother died. I felt a big change for me but when I come back to Asni all the girls were there for me, they were all the time around me, they took care of me until I say it's okay again. "If it wasn't EFA that gave me the chance to work I couldn't do anything. I had the place I felt safe, I felt everything I needed was there for me. I had the chance, the opportunity to work. EFA offered all that to me, that's why I have the power and energy to study. Basically they gave us the time, just having the time for us and having the time to have this idea for EFA. I just couldn't see all that and just do nothing."
After four years of study Khadija was so convinced that she would go to university that she began preparing her family for her leaving well in advance. "I always imagine the future, so I started telling my parents two years before I went to university that I would be going. I didn't know if I was going to succeed or not, but again something inside me told me I'm going to complete my studies. The first year has been difficult, but now I'm imagining myself being a doctor or a teacher of biology."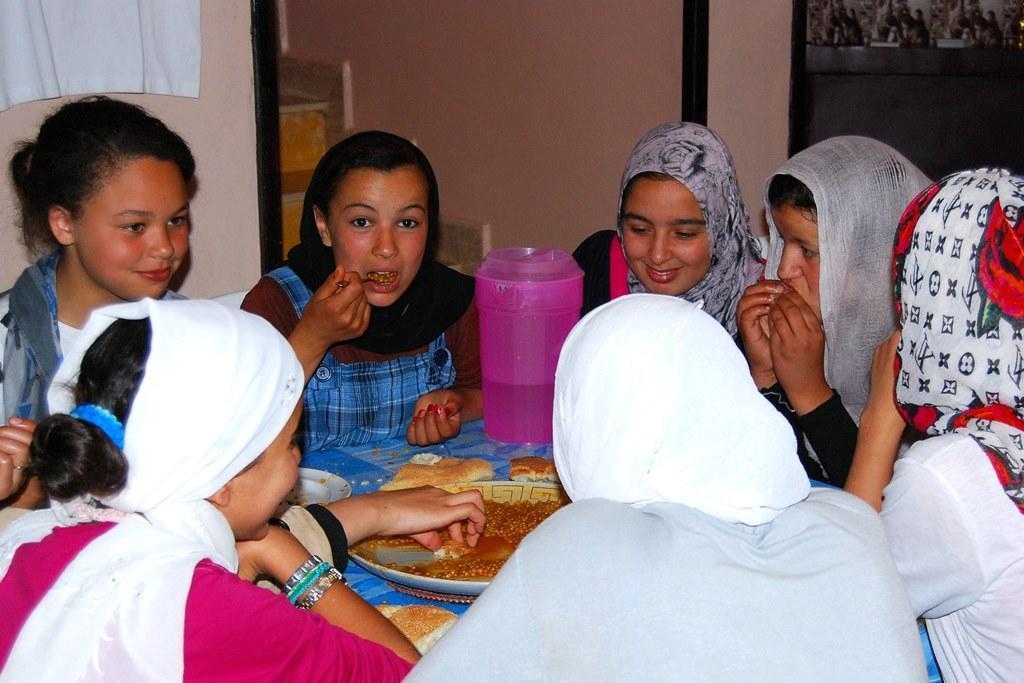 It is such a joy to see that we can make a difference in someone's life and we'd like to take this opportunity to thank all our previous guests. Having booked a private tour of Morocco, changed, in some small way, the life of a schoolgirl in rural Morocco. If you would like to help or donate for Education for All Morocco, you can do so by visiting this page or getting in touch with Sonia at [email protected]
We'd also like to thank Sonia Omar and Emily Kluver for their help with this article.
© Sun Trails 2015. All rights reserved. No part of this interview may be reproduced, distributed, or transmitted in any form, including photocopying, recording, or other electronic or mechanical methods, without the prior written permission of the publisher.