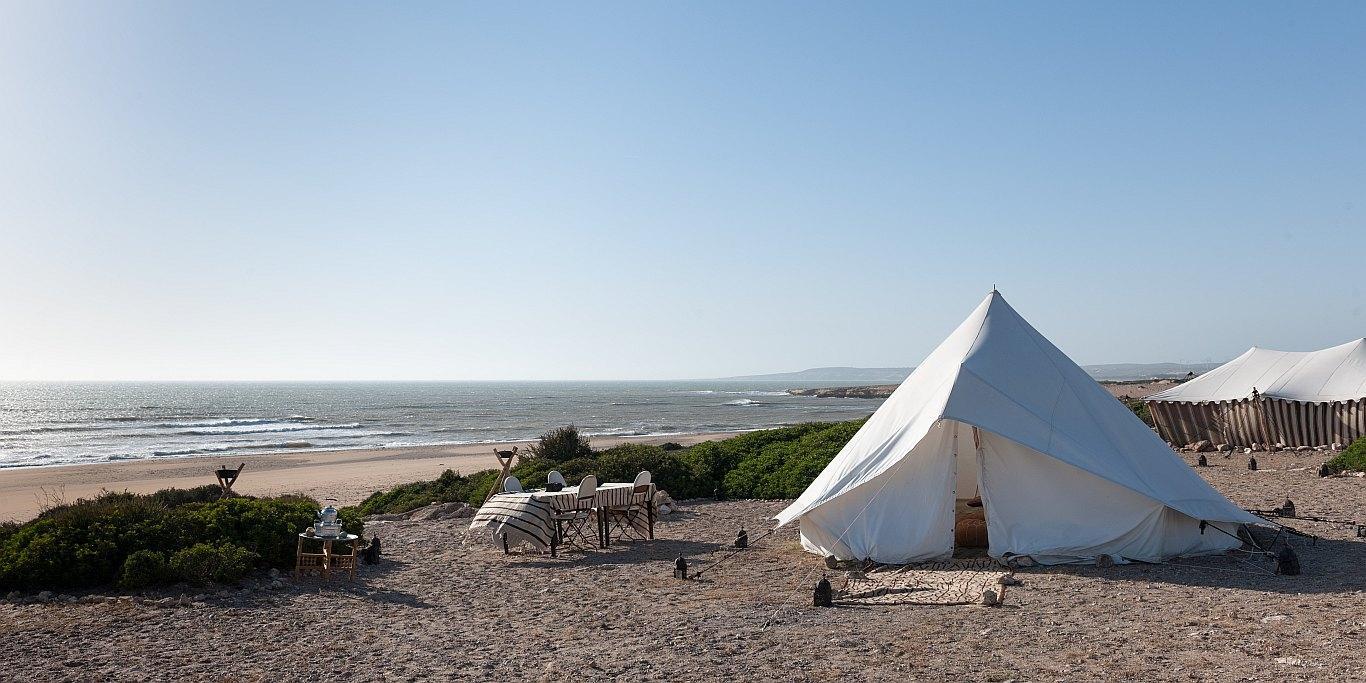 You may think that Morocco is not the best place for your family on holidays. Think again. In the last few years, a new breed of hotels caters specifically for families with children and teenagers. And we don't mean trampolin and water slides all- inclusive- resorts. We mean treasure hunt, camel rides into the dunes, surf lessons on the Atlantic, spending time with animals on an organic farm or trekking with mules into the Atlas Mountains.
Reasons to visit Morocco with children
To begin with, flights to Morocco are short and direct – a 3 hour flight from London or an 8 hour flight from New York. Children will find a host of activities to enjoy on a holiday to Morocco. They can explore the ancient medinas which look like something from a Harry Potter movie or the Arabian Nights. With all those alleys, souks and mysterious apothecary stalls they'll be fascinated and have a lot of stories for friends back home. There are sandy beaches on the Atlantic Coast too with great water sports and even a camel ride or two in the dunes. The majestic Atlas Mountains are a cooler alternative with easy day walks and delightful Berber villages which are very hospitable. In July and August, when everywhere else charges peak prices, the rates for a holiday in Morocco are at their lowest. And best of all, a new breed of hotels is now offering specific activities for children on holidays in Morocco.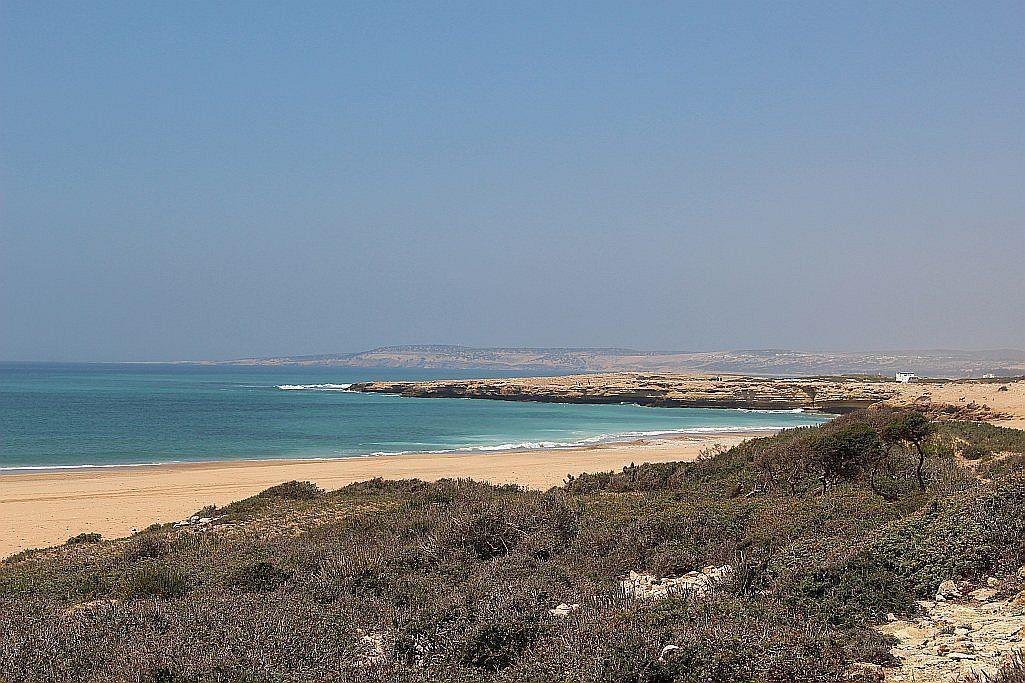 Whilst the summer may not be the best time to visit the Sahara, Morocco offers other sites that would be perfect for a family at that time of year. The cooler Atlas Mountains are ideal, or there are the medieval cities of Fez and Marrakech. The Atlantic coast is also perfect during July and August and there are less crowds than in the cities, if you know some secret beaches… Well, we do. One of the best ways of experiencing the country is splitting the holiday between contrasting areas to get the best of both worlds. You can combine a camel trek in the sand dunes on the Atlantic with a few days wandering the souks of Marrakech or Fez.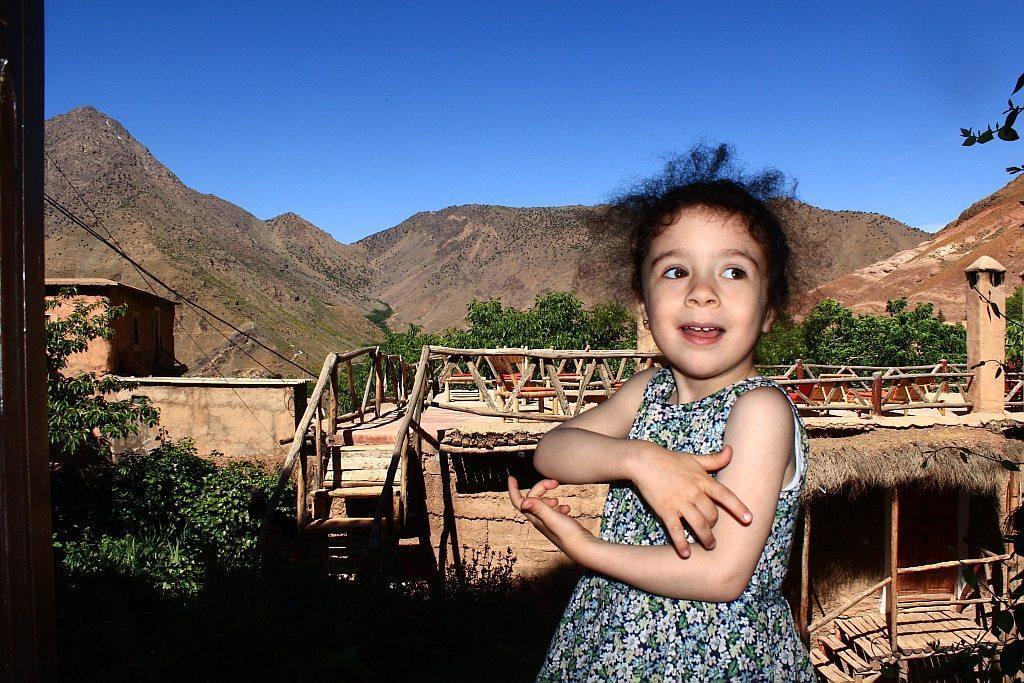 Mix mountains and sea on a Morocco family holiday
Why not spend some time walking in the Atlas Mountains and enjoying the hospitality of the Berber villages before relaxing on the coast at Essaouira ? Kids will adore learning to catch fish and cook it for a rustic lunch or take surf lessons. There are all those velvety night skies with thousands of stars to gaze at too. For some creative ways of spending the family holidays in Morocco, take a look at the below hand- picked destinations which include hotels with sheltered lush gardens, air conditioning, pools, and offer specific activities for children. The hotels and guest houses have been picked for their family friendly focus and ambiance. 
Morocco family friendly guest houses
These properties are not an all-inclusive destination, but rather focused on giving their guests an opportunity to relax and switch off from the pressures of everyday life. Some have teen friendly things to do to get them away from their iPhones and enjoying the Moroccan outdoors. Some guest houses accept children for free and others offer discounts depending on the child's age.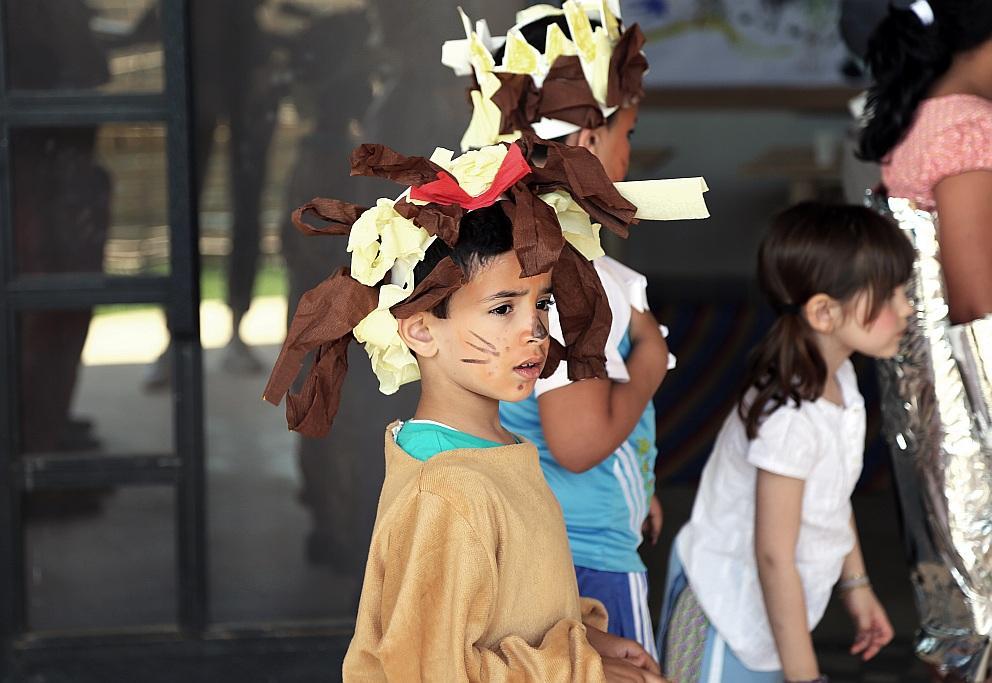 Fellah Hotel is a luxury boutique hotel just 20 minutes from the centre of Marrakech and a world away from the busy medina. It is very minimalist in design and is typical of a rural building in this region. The hotel has 10 villas with 69 rooms and many are furnished with locally produced crafts. But there is a lot more to the Fellah Hotel than just accommodation. It is home to Dar al-Ma'mûn- a non-profits arts centre and the only one of its kind in North Africa to receive UNESCO-Aschberg status.
Dar al-Ma'mûn is supported by visitors to Fellah Hotel and not only helps with bringing international art and culture to Morocco but is renowned for its innovative approach to literacy and local education issues. There are a number of outreach projects in the local area coordinated by Dar al-Ma'mûn including a preschool program for 250 children where dropout rates can be high, and a literacy class for women.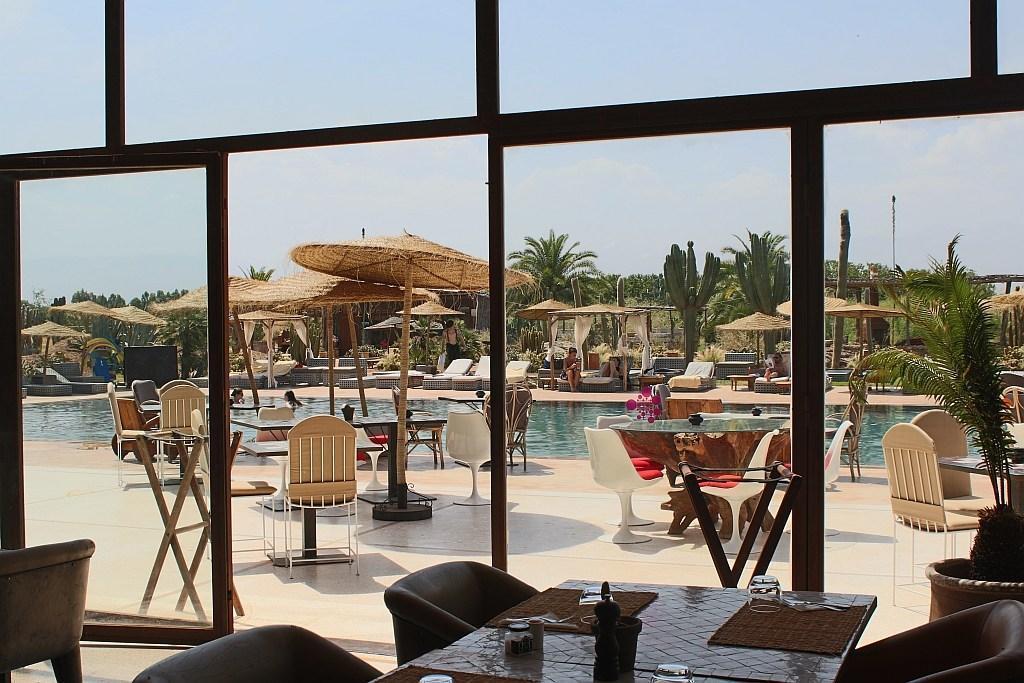 Another reason to stay at the Fellah Hotel is that it is home to Morocco's only Wat Po Massage Centre. Therapists have been trained at Wat Po Temple in Bangkok – the centre of arts and learning. They provide a wide range of holistic therapies and signature treatments which are perfect for chilling out on holiday and escaping the stresses of everyday life. Whilst you relax in the spa there are lots of child friendly activities around the hotel to keep the kids occupied. And talking about the kids there's a Fellah Kids Club which will keep them entertained. With a wide range of activities for children scheduled every day from 9 to 5 you can chill out whist they get down to a little Moroccan pottery, cookery, painting and even a treasure hunt. They can also enjoy theatre and games which are aimed at children between the ages of 4 and 11. It is the only hotel we're aware of that has this level of planned entertainment for kids.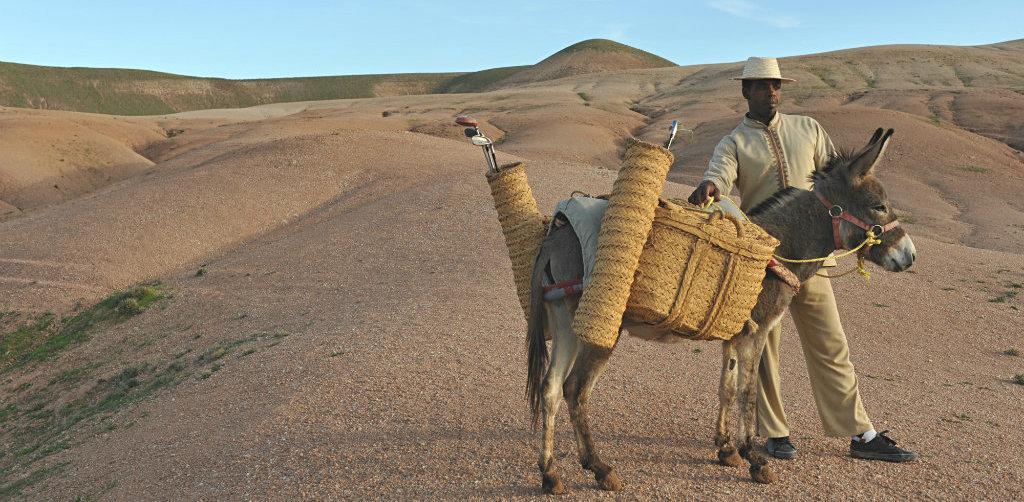 For another unique and amazing experience try a 4×4 drive to the Desert of Marrakech. The sci- fi landscape will fascinate children and adults alike and it is the perfect place to have an impromptu geology lesson. Another bonus is the magnificent night sky in this area with skies full of glittering stars. In the distance the lofty peaks of the High Atlas Mountains rise above the landscape at 4000m and the busy medina in Marrakech is a short distance away. One of the best places to stay here is La Pause, a luxury eco-lodge on the outskirts of Marrakech. Remarkably, this hotel uses no electricity and yet manages to supply hot water, crisp Egyptian cotton sheets, log fires, refined Moroccan cuisine and more. Just a short distance away is the 9 hole golf course in a dried- out river bed. You'll have your own personal donkey to carry golf clubs and be guided round the course by the caddie handler.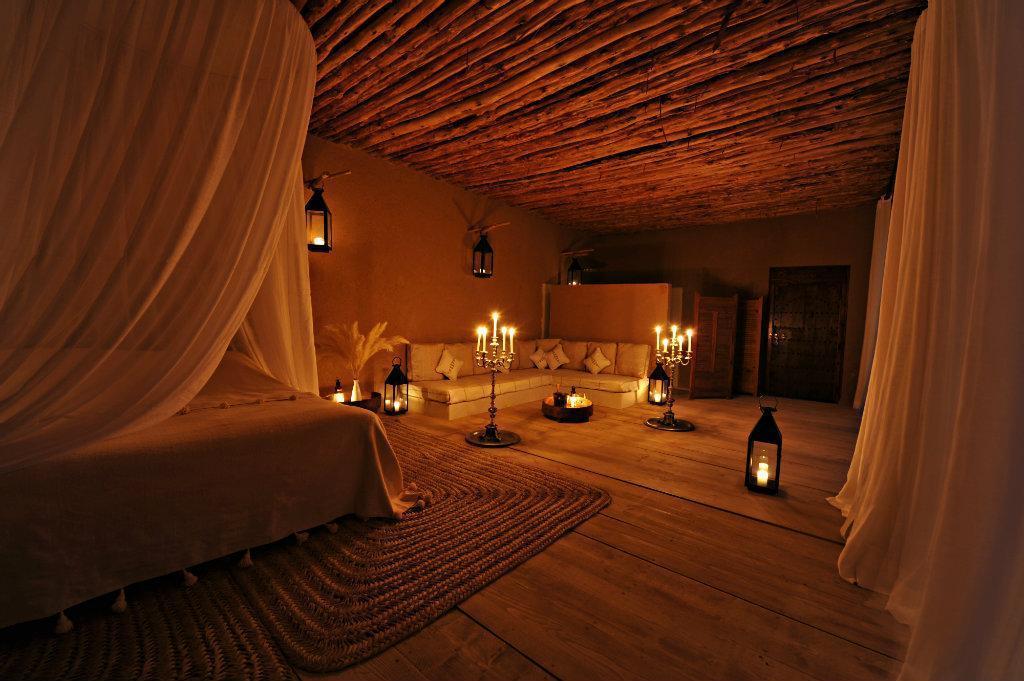 There are other interesting excursions here including mountain biking and horse riding across the desert and along secluded oases. You'll find cookery lessons too and the chance to have lunch in the home of a local villager. For children it will be the enticing landscape that enchants them on a holiday like this and will really set their imagination alight. Rooms are lit with magical lanterns and candles creating an intimate warmth at night.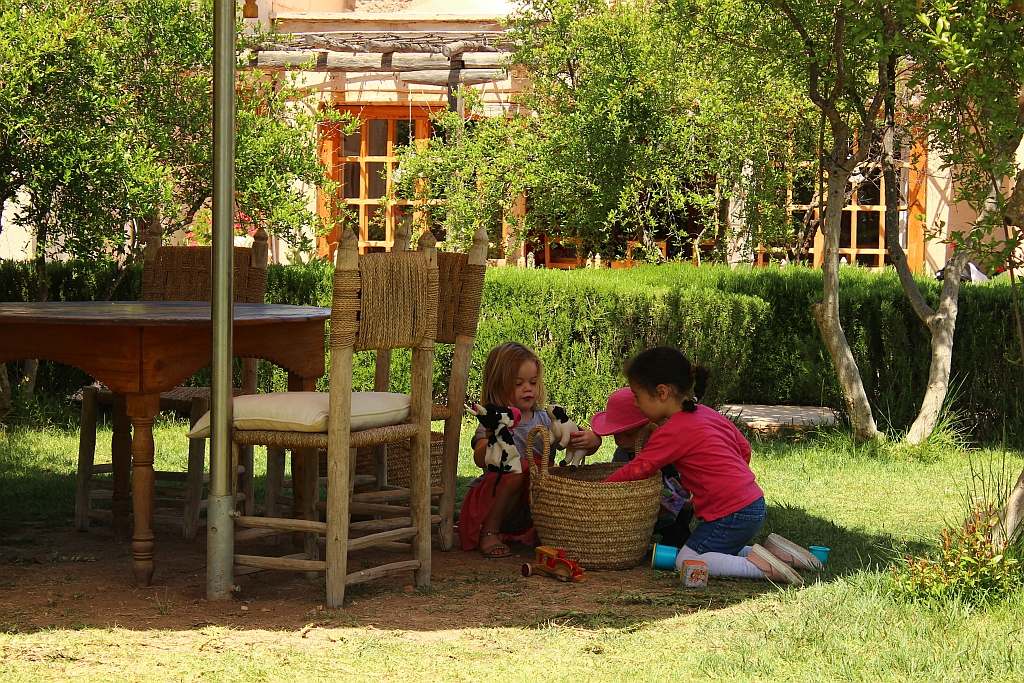 Lalla Takerkoust Lake is a 45 minute drive from Marrakech and has a welcoming place to stay close by with views of the Atlas Mountains. Jnane Tihihit is a cluster of adobe bungalows owned by a Belgian couple who serve the most organic cuisine. Everything comes from their farm and garden and kids will enjoy meeting the collection of animals including pigs, mules, horses, donkeys, cows, chickens, and pigeons. There are lots of child friendly activities here to which will keep kids entertained. From learning to cook a tagine to riding a horse and making pots there is something for everyone. When it gets a little too hot there's always the swimming pool to cool off in. There are also opportunities to go mountain biking and enjoy a picnic with views of the Atlas Mountains by the lake. Babysitting services are available at this hotel.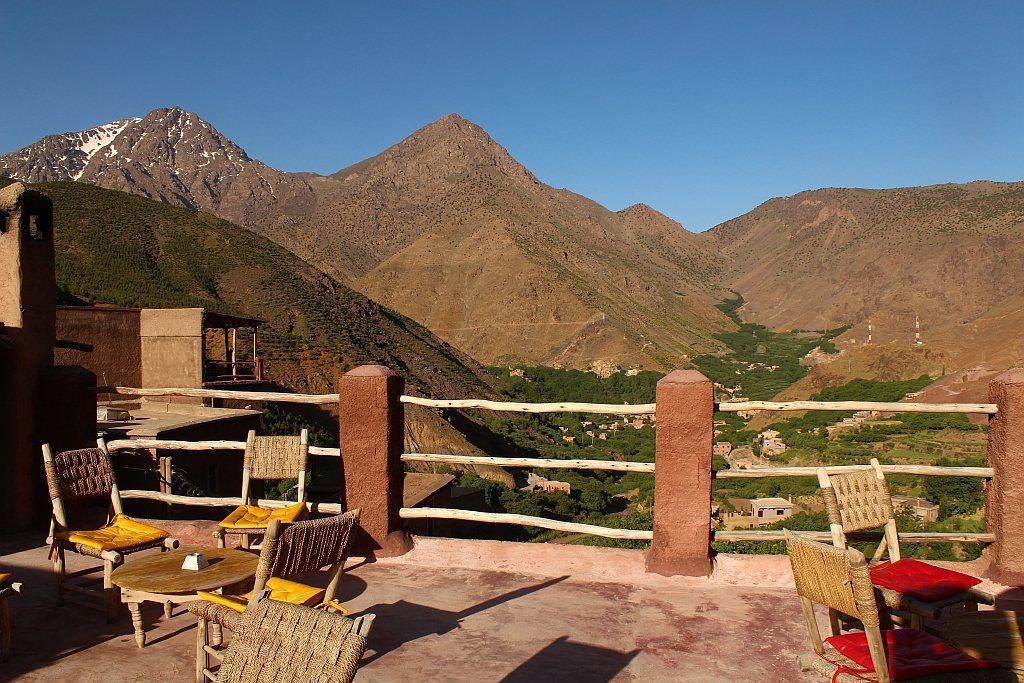 For a Berber chalet look no further than Douar Samra. It may be just an hour away from Marrakech but the Imlil Valley is a completely different environment and located right in the heart of the Berber homeland. Douar Samla has been exquisitely restored by Jacqueline who aimed to recreate a Swiss chalet ambiance in the Atlas Mountains. There are lush gardens with cherry and nut trees and the chalet has log fires and quite a few breath- taking- view terraces. You'll find a chilled out atmosphere in the village which kids will enjoy exploring. For small children the three dogs, Jules the donkey and the ducks will be a fascination and the colorful interior with splashes of pink and purple will brighten everyone's day. For somewhere to relax the sunny terrace with its views of the mountains is the ideal place to curl up with a book or just gaze out at that endless panorama.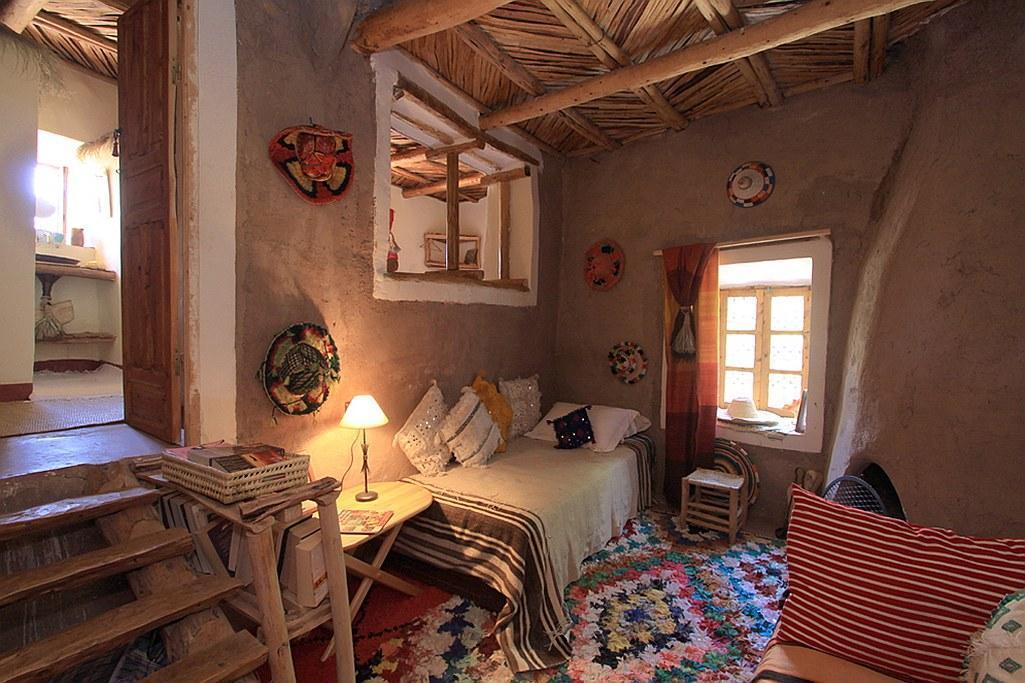 And as for the tree house and hammocks in the garden- well what child won't enjoy those ? Kids will be running around and enjoying simple things in no time. There are also some captivating Atlas Mountains day treks from Douar Samra which are ideal for all the family. One of the best is a five hour waterfall trek which passes the village of Armed before a fifteen minute walk to the cascade itself where a picnic lunch is waiting. Another highlight of Douar Samra is that it is one of the few places in the area offering a traditional wood- burning Moroccan hammam – an ideal way to relax after a day of walking.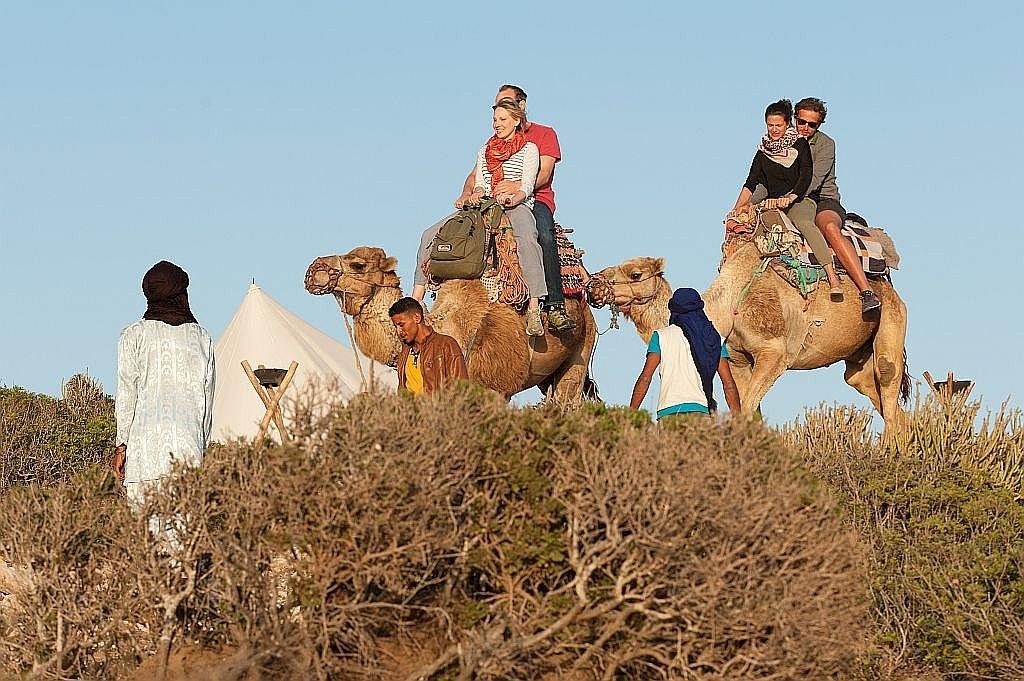 One of the most fascinating places to visit in Morocco is the UNESCO world heritage site of Essaouira on the Atlantic Coast. This chilled out town is less chaotic than Marrakech ( and much cooler in the summer) and is a delightful place for families. The light has attracted artists for years to this fishing port and today the town has a vibrant music and arts scene. Children will delight at the old town ramparts where they can walk to see the historic cannons and bastions. There are lots of places to enjoy a drink or an ice cream in town and the medina is a lot calmer than those of the imperial cities. The beach is popular with families and just the place for a few ball games or water sports. The area has a milder climate than other parts of Morocco and there are several lovely places to stay within a short drive of Essaouira.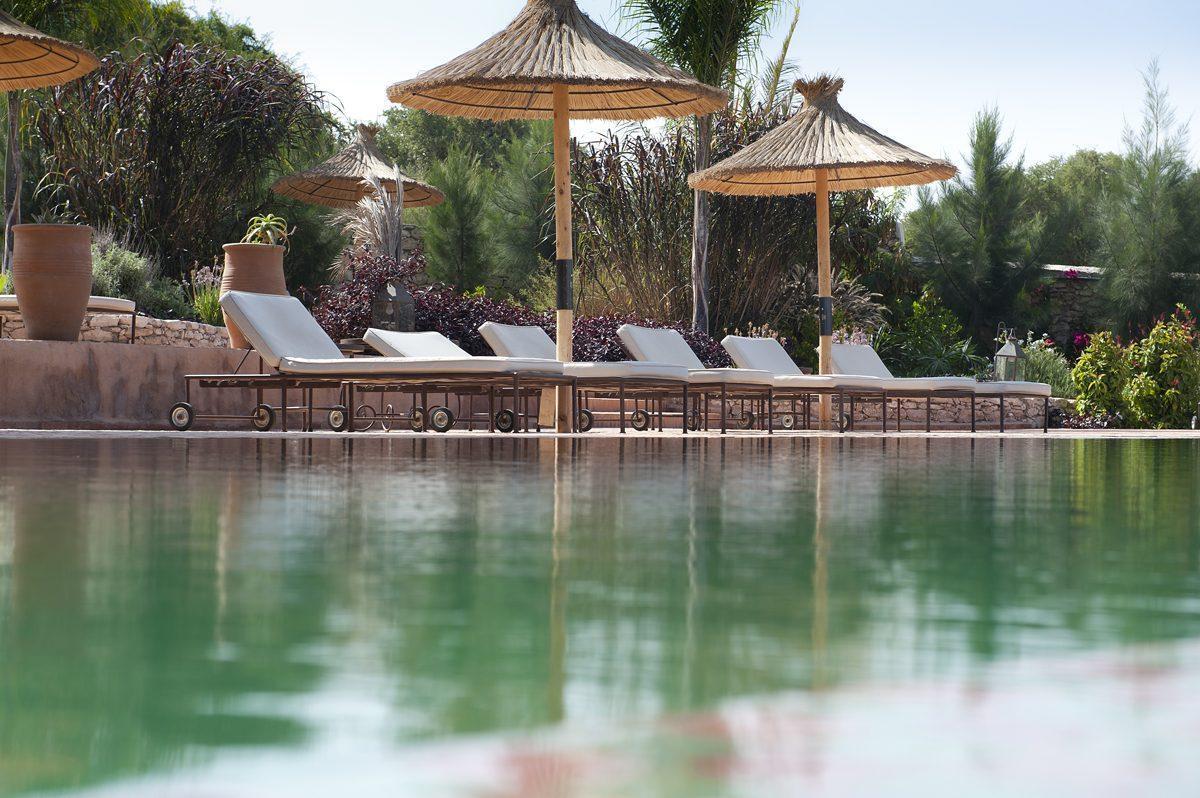 Le Jardin Des Douars is located in the hills above Essaouira and is ideal for families. It is surrounded by argan trees and has magnificent botanical gardens, two pools and a hammam. There are also two restaurants and the hotel has a rustic Moroccan style and is decorated tastefully. It is popular with couples as well as families and is designed for a relaxing time in a tranquil setting. Essaouira is a ten minute drive away so guests can enjoy the peace of the countryside or head into down for a dose of culture in the centre of town. This is a destination where you really can divide your time between a rural setting and a historic town with good shopping and restaurants. One of the particularities of Le Jardin Des Douars is that the air conditioned accommodation has a variety of room options to suit most people. There are private houses which come complete with a cook.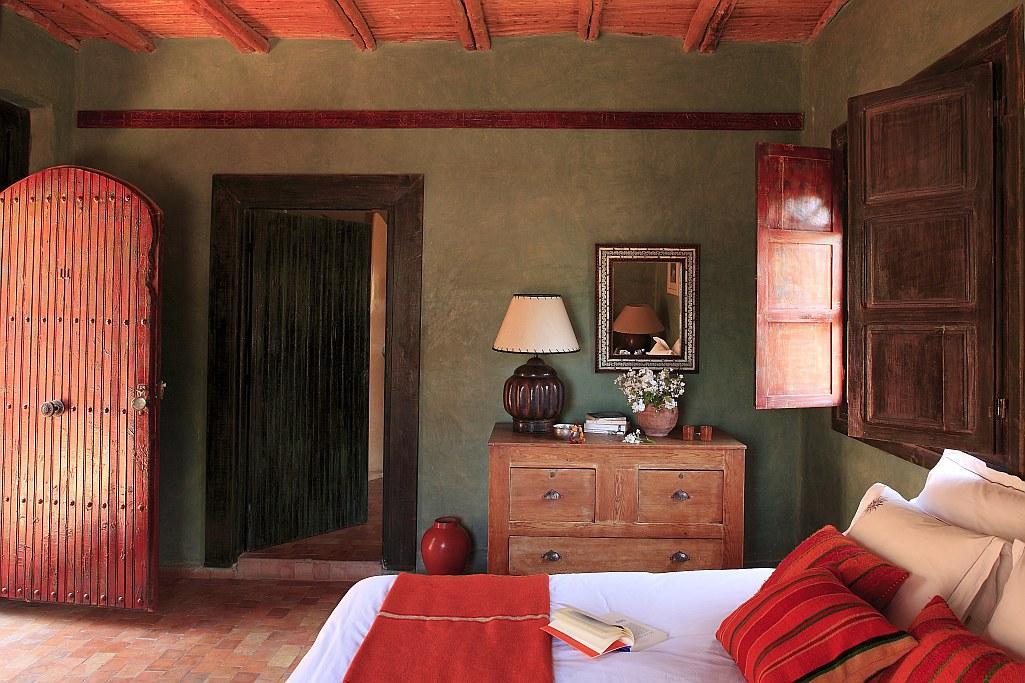 The domed Royal Suite comes with two bedrooms, a terrace, and a lounge. Simple Relax Rooms have a small terrace and queen sized bed. Whatever your requirements, there will most likely be a room to suit. The décor is typically North African with Berber rugs, carved doors, and wooden masks. This hotel has a family pool and another adult's only swimming pool with wrought iron loungers. There is an adult's only restaurant at La Table des Douars whilst families will enjoy the views at Le Ksar Restaurant. Both serve delicious North African cuisine. There are lots of activities available from Le Jardin Des Douars. From cocktails on the terrace to petanque and a library the hotel caters for adults with lots of things for kids. There's also a hammam and spa for those chill out moments. Trekking is available from the hotel to secret beaches and rushing waterfalls. There is surfing nearby too and shopping opportunities in the souk.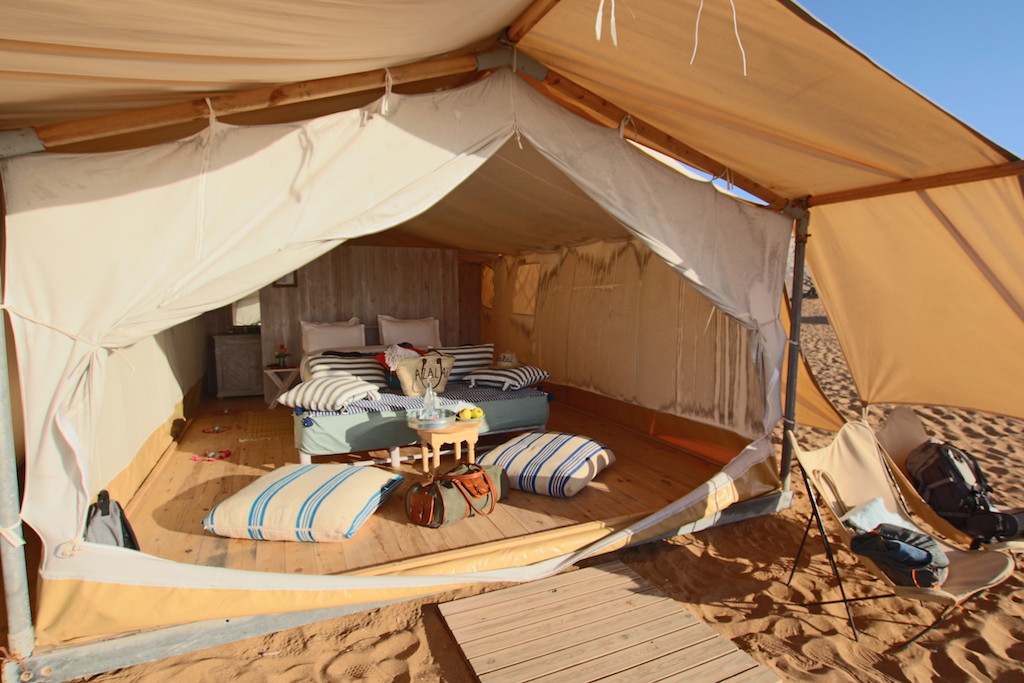 If you have a sense of adventure and want a holiday in a remote area, then why not take a look at a Moroccan luxury beach camp. These are located on the Atlantic coast by secluded beaches. The sand camp at Azalai Beach Cottage is such an example. Guests can enjoy night skies with thousands of stars, deserted beaches, and Morocco's unspoiled coastline. The camp is an eco-friendly camp to minimize impact on the environment and is miles away from the crowded beaches at Essaouira. Guests will have golden sands to themselves and kilometers of beach to enjoy. This is a wild and remote coast, ideal for those who want to escape the holiday crowds common in other resorts.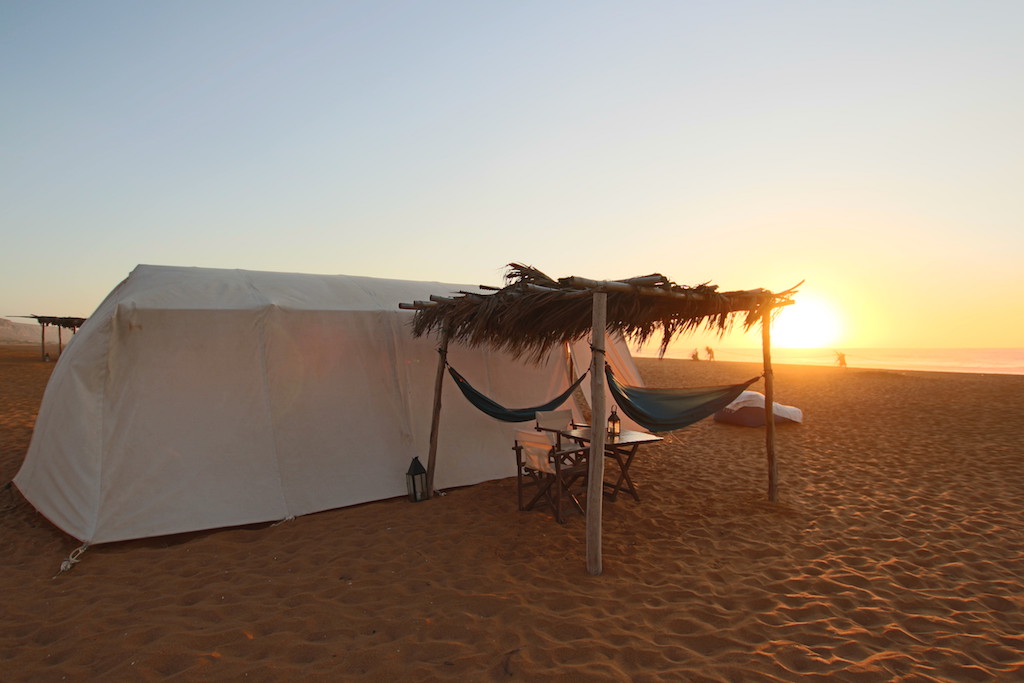 A cooling breeze will take the edge of the summer sun here. The tents are on the beach and the sound of the waves will lull you into a deep sleep at night. Azalai Beach Cottage camp is a simple set up but has a touch of luxury. There is a resident chef who can conjure up delicious meals and a team of guides who can help guests get to know the area. The camp is all inclusive and its highlight is being at one with nature and living very simply.
There are some great activities for kids including beach walking and private surfing lessons. The camel trekking along the sand dunes will delight most children and adults and is really popular. There are opportunities to catch fish for lunch and simply relax in a beautiful setting.  There are comfortable beds with Egyptian cotton sheets at the campsite and ensuite bathrooms. Washing is done in the traditional hammam style. You'll also find a kettle in your tent with water for washing and brushing teeth. 
We can help you get the best rates at any of the accommodations above or craft a private customized family tour of Morocco to include Fes or Marrakech, the Atlas Mountains and the Atlantic coast. For enquiries please click here.