TRAVEL TO MOROCCO FROM USA AND MOST OF THE WORLD
Update 10.04.2023: If you are fully vaccinated, a PCR test is no longer needed to enter Morocco, unless you have been in mainland China less than 2 weeks prior.  A health passsenger form ( download here) has to be presented on arrival.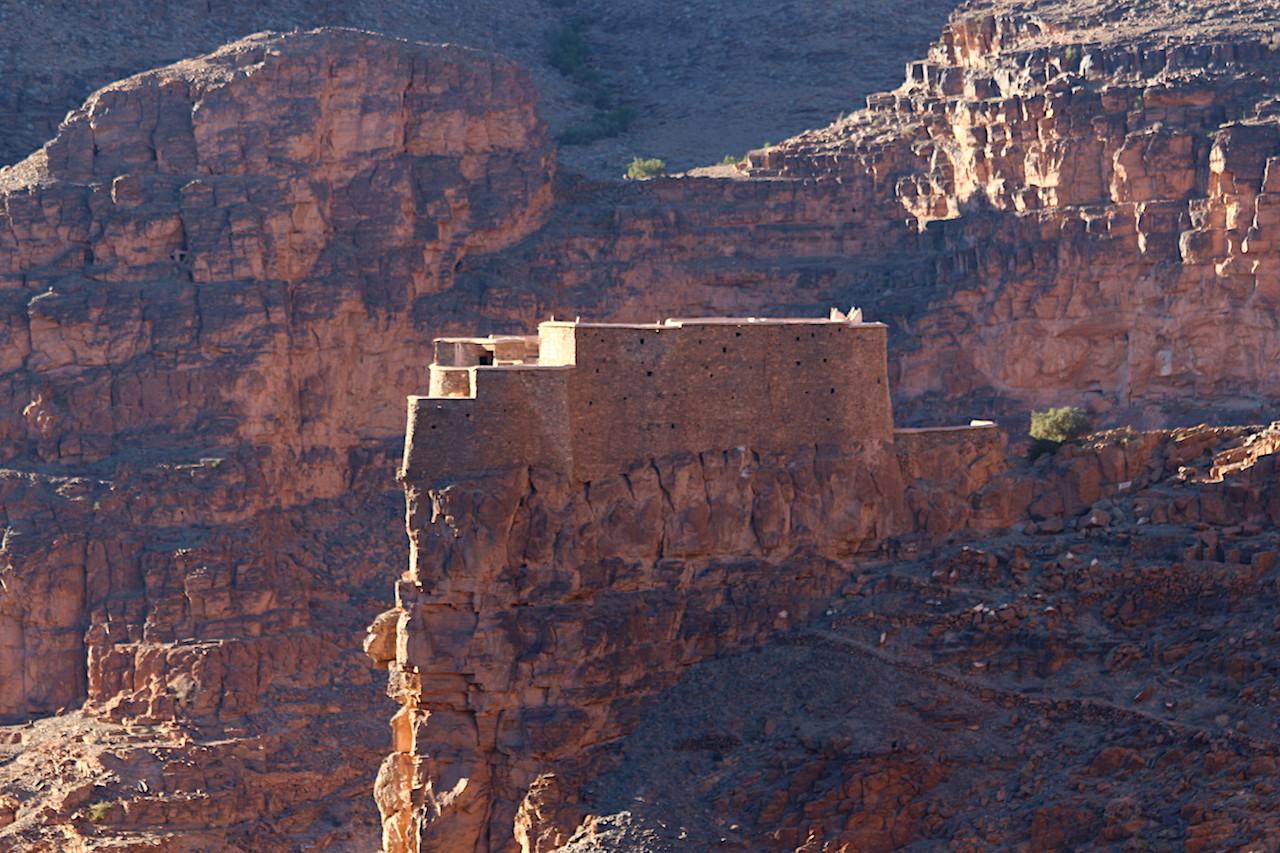 Fortress – granary in Morocco's south 
MOROCCO TRAVEL RESTRICTIONS
Since reopening of the borders in February 2022, wearing a mask is no longer compulsory nation- wide in public spaces. There are no curfews in place as of April 2023. Public monuments are now open to public and Majorelle Gardens, Dar El Bacha museum, Le Jardin Secret, Maison de La Photographie or Kasbah des Oudayas ( most privately- owned tourist attractions) have been  open since 2021.  Most of our partner guest houses, riads, desert camps and eco lodges are now open.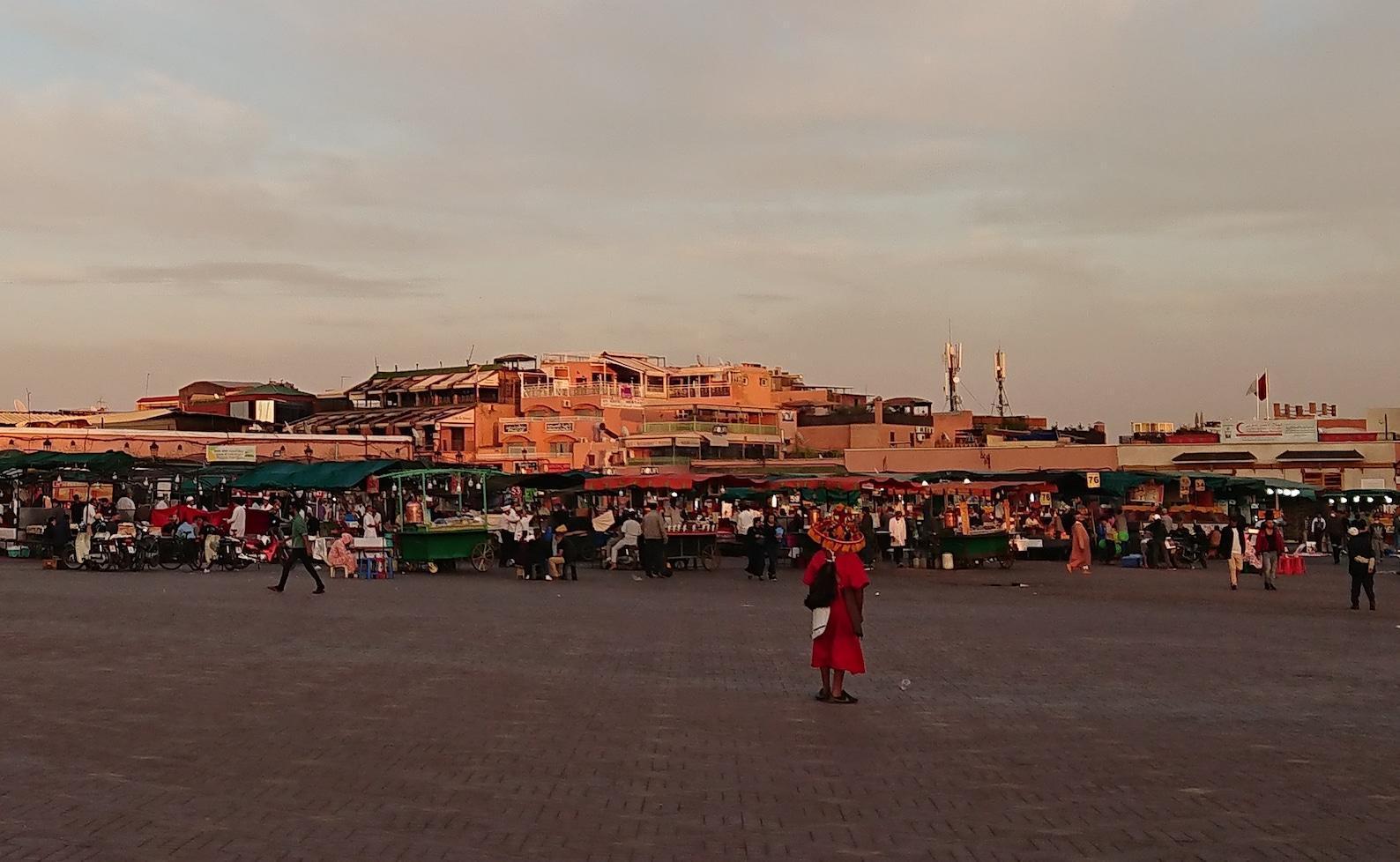 Jemaa El Fna square, Marrakech 
MOROCCO TRAVEL ADVICE:
# The Global Terrorism Index measures the impact of terrorism in 162 countries. To account for the lasting effects of terrorism, each country is given a score that represents a five year weighted average. On this index, Syria ranks #5, United States ranks # 28 and Morocco ranks #76 out of 163 countries: https://www.visionofhumanity.org/maps/global-terrorism-index/#/. 
# In 2019, just before the onset of the pandemic, Marrakech made the Trip Advisor's Top 10 Choice destinations in the world, after having already made the list in 2015;
# The US State Department lauded Morocco's "comprehensive" counter-terrorism strategy, underlining the country's adherence to human rights standards and the increased transparency of law enforcement procedures. Among other things, the report states that: "in the past decade, Morocco has focused on upgrading mosques, promoting the teaching of relatively moderate Islam"
# On the map below crafted by International SOS, you can appreciate that Morocco is faring quite well when it comes to the assessment of threats posed by political violence, social unrest, pandemic impact, violent and domestic petty crimes, sharing the same security risk as Spain or France and most of Europe;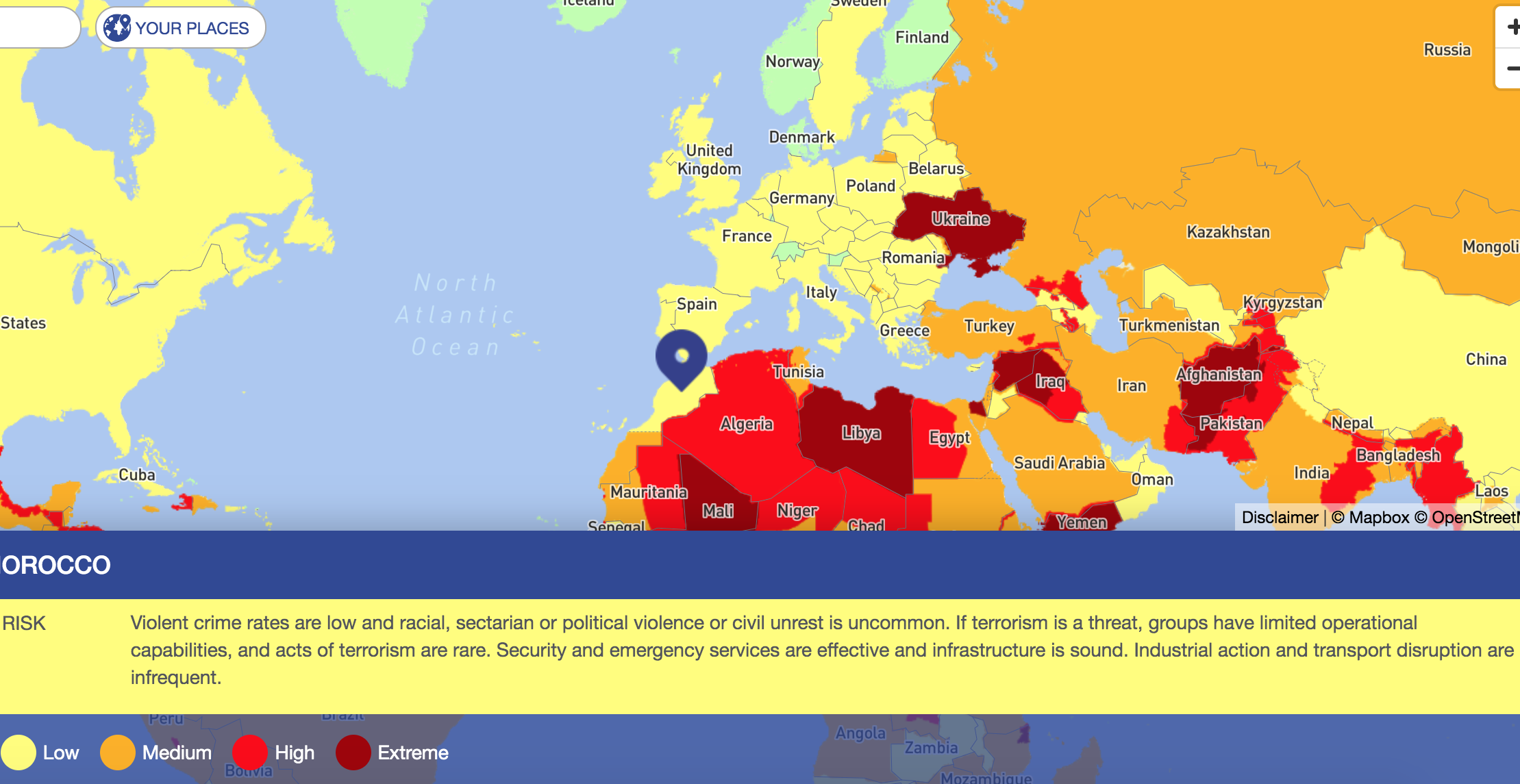 ANY FURTHER TRAVEL RESTRICTIONS IN MOROCCO ?
We can not foretell the future, but since the onset of the Covid pandemic, this April 2023 feels like the closest to normality we've been in the last 36 months. With the opening of the land borders with Spain, the discarding of the nightly curfew and the restarting of the tourism services along with most flights from Europe and the US, we find it highly unlikely for Morocco to backtrack. If not for any other reason, the population of Marrakech, a city close to 2 million inhabitants that we've called home for the last 16 years, has been tremendously impacted by the disappearance of tourism overnight and is seeing a huge resurgence in number of tourists. Nevertheless, we encourage you to purchase travel insurance to cover any eventuality.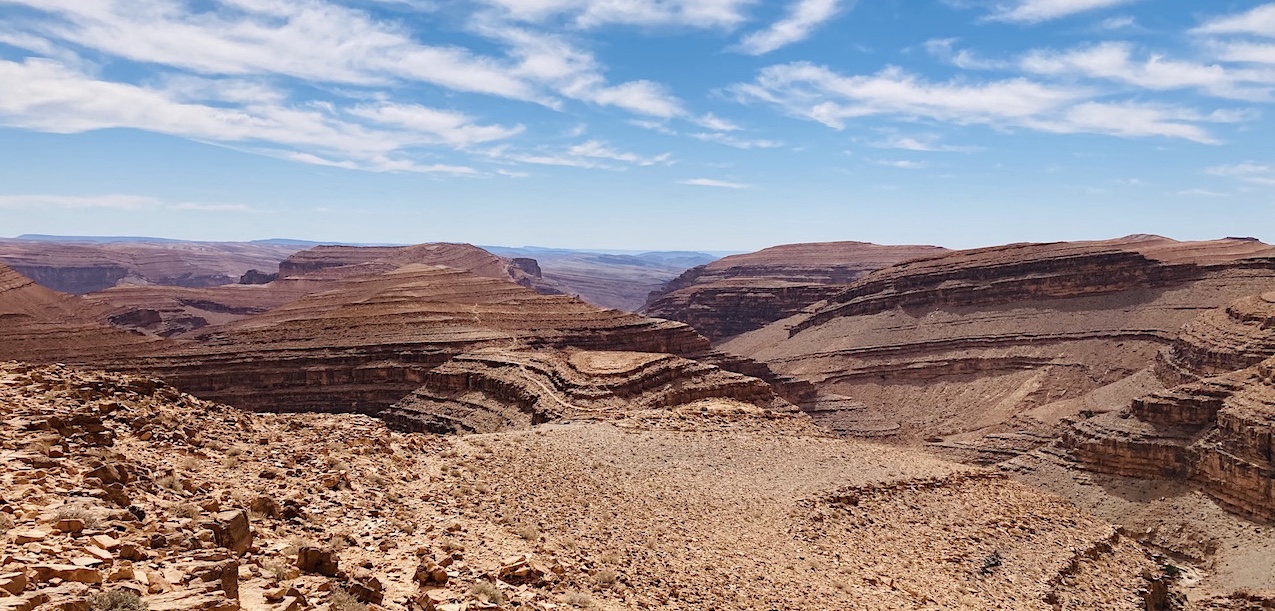 Discounted rates and flexible cancellation terms: It is no secret to anyone that everyone working in tourism in Morocco has toiled and strained for the two years following the onset of the pandemic, from the spontaneous food stalls on Jemaa El Fna square to the booking department of uber– luxury hotels such as La Mamounia or Royal Mansour. Therefore, you are likely to be offered last minute and/ or early- bird discounts, part of a nation wide effort to attract tourists back and ensure a more than necessary money flow to a depleted trade.
Help local populations: The pandemic has hit everyone, indeed, but unevenly. Before the pandemic, populations in remote areas of Morocco, where climate change and rural exodus are contributing to social inequalities were helped by the slight, yet constant passage of visitors. The few teas with the nomads, guided tours, bread- baking classes and the like helped making ends meet. These populations living on a day to day basis are currently the most affected. Each of us can make a small difference in our own way by inspiring people to travel again to those areas.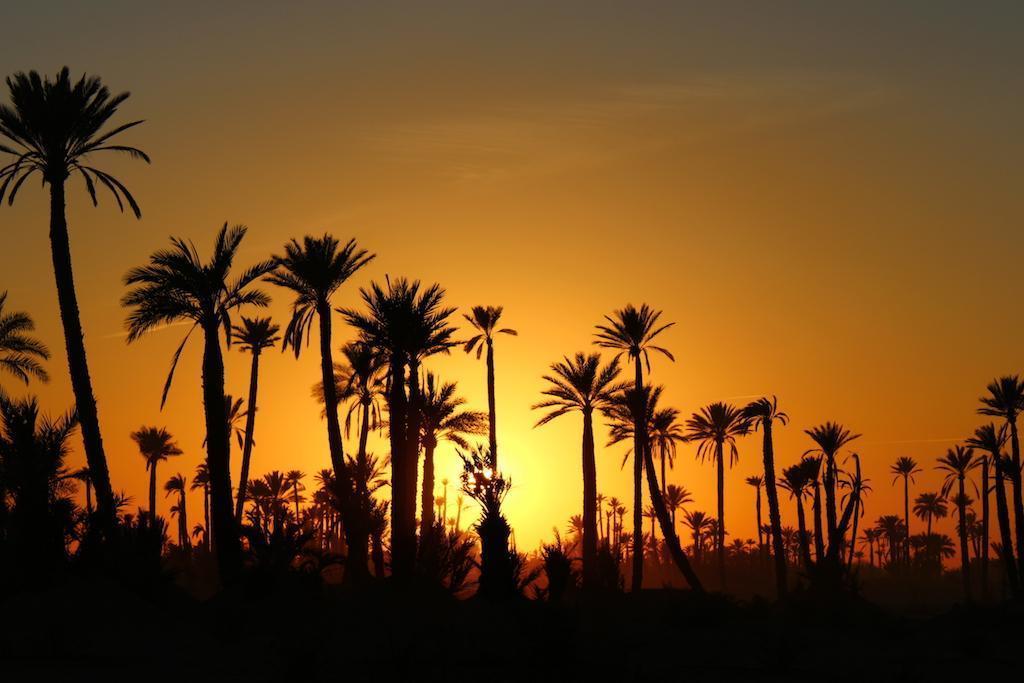 Sunset over palm grove
 © Sun Trails 2022. All rights reserved. No part of this article may be reproduced, distributed, or transmitted in any form, including photocopying, recording, or other electronic or mechanical methods, without the prior written permission of the publishe