Vaccines are here. Is Morocco ready to welcome visitors ?
As I am writing these lines in my office in downtown Marrakech, Morocco, a favourite destination with the well - travelled intrepid traveller, having become increasingly popular over the last few years owing to Sahara desert , Biblical villages, verdant palm groves, innate hospitality and those inconspicuous palaces called riads , is suffering the effects of the COVID 19 pandemic with a nation- wide state of emergency, local curfews, in- country travel restrictions and compulsory mask wearing. With the imminent start of a national campaign vaccination and lowering new cases, is it a safe destination for 2021 ? This is our attempt to answer that as objectively as we may endeavour to, short of a crystal ball.
VACCINES AND TESTS
After a gruelling wait, the much anticipated vaccine is finally here and although some dispute the reduced time of developing a vaccine, it is after all nothing short of a milestone . As we speak, the UK has started vaccinating its doctors and medical staff a week ago. The US and Canada, just a few days ago. Major airports are introducing or have introduced already on- site fast Covid tests . In Morocco, his majesty, the King Mohamed ordered the Health Ministry of Morocco to commence a nation- wide campaign of vaccination by latest mid- December . Will this terminate the pandemic ? Of course not. Success depends on quite a few factors, among which: how well the vaccine will be distributed and available to the population at large, how many people will be willing to take it, the rate of contagion, etc.
HOW DOES MOROCCO COMPARE TO OTHER COUNTRIES ?
Currently, the situation in Morocco is considerably better compared to countries where its visitors come from, in terms of number of cases, evolution of contagion and safety measures. Whereas numbers of new cases have dramatically increased in the US and Canada since at least Thanksgiving, Morocco has seen a steady decline in new numbers since end of November . In terms of total number of cases related to the size of the population, Morocco boasts 11.000 cases per million people while the US is at 50.000 cases, almost 5 times the figure in Morocco. A few months ago, Covid testing facilities opened up in major cities. In some locations, like Marrakech, for a little extra, you can have a specialized professional coming to your house and giving you the test for a cost of about 800 Dirhams ( 80 USD). In November, private clinics in Morocco were finally allowed to treat Covid patients , assuaging the over- burdened public health system.
IS MOROCCO READY TO WELCOME TOURISTS ?
This past summer, Spain and Portugal, among other countries opened their borders and welcomed tourists from abroad. The logic was to restart the tourism industry, particularly hit by the pandemic and make up for the losses incurred in March, April and May. Access to beaches was regulated, nightclubs, cinemas, attractions parks and other popular hotspots were kept shut down, restaurants were limited in terms of how many customers they could serve at one time, etc. Portugal had put into place Clean and Safe label and some regions in Spain even went as far as to relodge and compensate for all associated expenses for those tourists that contracted the virus while on holidays. Did it work ? No. Partly because population at large was still afraid to travel, partly because quarantine measures upon return made it impossible.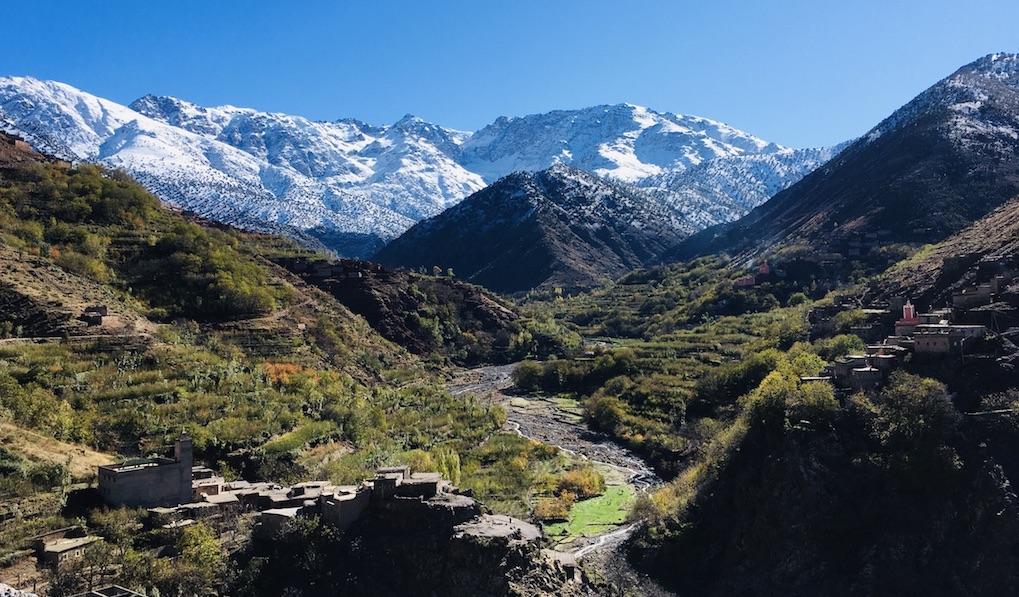 In that respect, Morocco trailed behind. The government thought it too risky to open the borders and allow travel agents and hotels to recommence their activity. Besides, summer translates into low season in Morocco, generally. Yet, in the long run, it seems that Morocco's strategy worked better as both total number of cases as well as new cases are significantly better in Morocco as of mid - December compared to Portugal, Spain or France and the recent figures show a tendency towards a descendent trend. In the recent months, groups of French and English tourists have started to visit Morocco again. For Christmas and New Year's Eve, well established hotels such as La Mamounia and Four Seasons are said to be fully booked, most likely with tourists looking for some winter sun and less daily restrictions than in their own countries of residence. Let's not forget that in many countries, governments have asked their citizens to avoid large reunions and traveling in- country during winter holidays, a measure largely unnecessary in Morocco, where Christmas and NYE are only celebrated by expats. In Marrakech, Majorelle Gardens, Yves Saint Laurent museum, Le Jardin Secret, Dar El Bacha museum, among others, are already open to visitors. Our partner riads, kasbahs, lodges, boutique hotels and desert camps are either already open or looking to open latest January 2021.
TRAVEL RESTRICTIONS INSIDE MOROCCO AS OF DECEMBER 2020
As we speak, Morocco has extended its state of emergency until 10 January at least. But what does that really mean ? Compared to other countries in Europe , the situation in Morocco is covetable, to say the least . Whereas Italy will see no Christmas markets, with many regions will be under partial lockdown, Spain prohibits citizens from moving between regions, in Morocco terraces, restaurants and hotels are open, from early morning till 11 PM, although night clubs and bars are still shut. Travel between regions is allowed, subject to a permit relatively easy to obtain from local authorities. Wearing a mask is compulsory nation- wide in public spaces and on the street.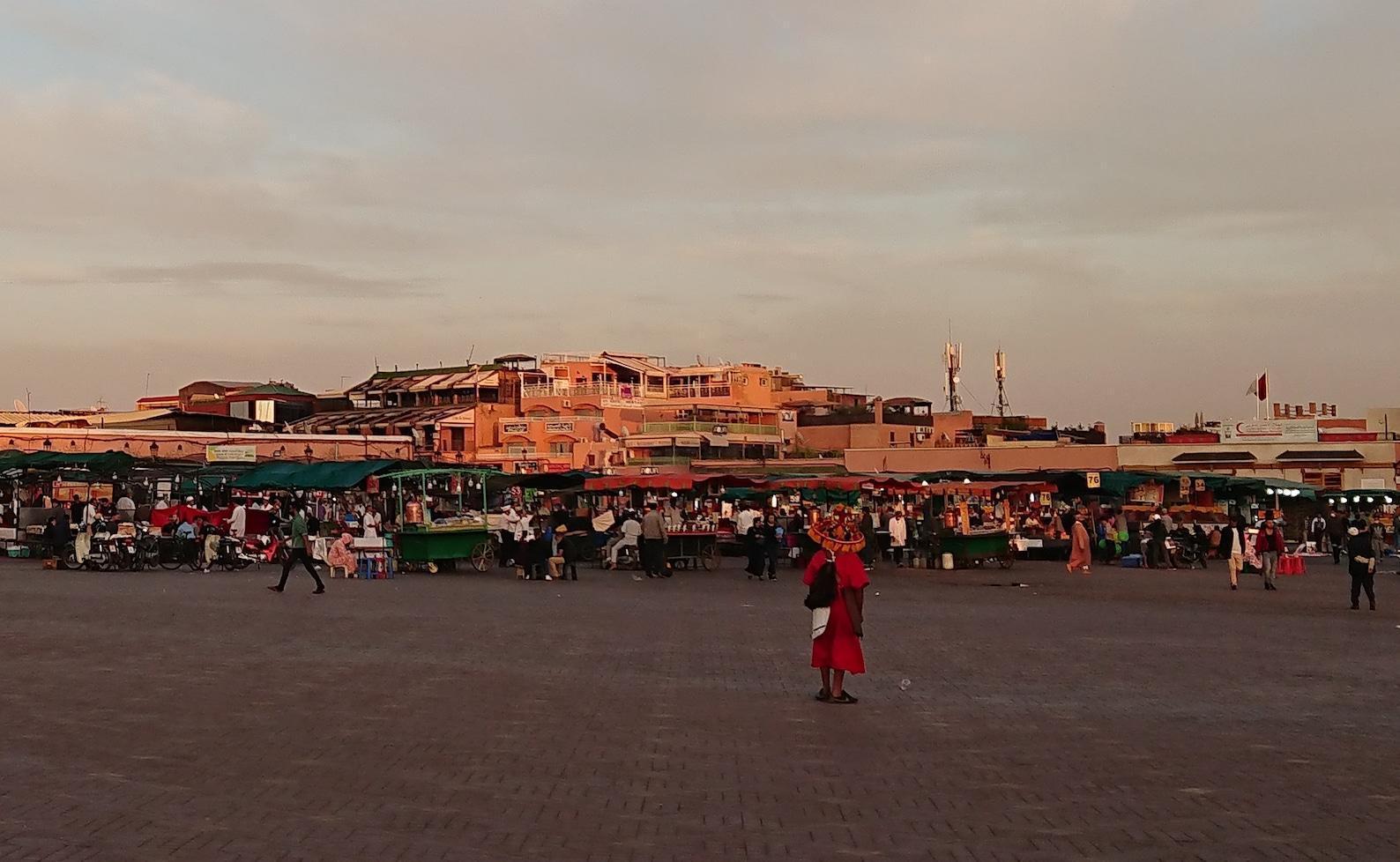 WILL IT BE SAFE TO TRAVEL INSIDE MOROCCO ?
We expect the vaccination campaign in Morocco to curb the rise in new cases in the next couple of months. Although Morocco is a country where still many people live in remote regions, previous experience indicates that a vaccination campaign will be successful. 11 million Moroccans were vaccinated in 2013 against measles in only 4 weeks.
Considering the above, we estimate that it should be safe to travel inside Morocco by spring 2021 . With the vaccination campaign in full swing and the new- cases rising curb bent, safe travel around Morocco should resume as early as end of February. When we say safe, we mean that the probability of catching the virus will be scant, yet not inexistent. We also mean that travel restrictions will be relaxed, if not completely removed.
IS IT POSSIBLE TO TRAVEL TO MOROCCO RIGHT NOW ?
Flights between US and Europe are presently at a halt, following a decision back in March this year by the US to impede the entrance of all EU citizens in the US. An exception to that is the Atlanta to Rome flight Delta Airlines offers . It is, however, very likely for flights to resume soon, pending approval by the US authorities, as United Airlines and other major carriers in the US are already offering flights in March, April and May to some European capitals.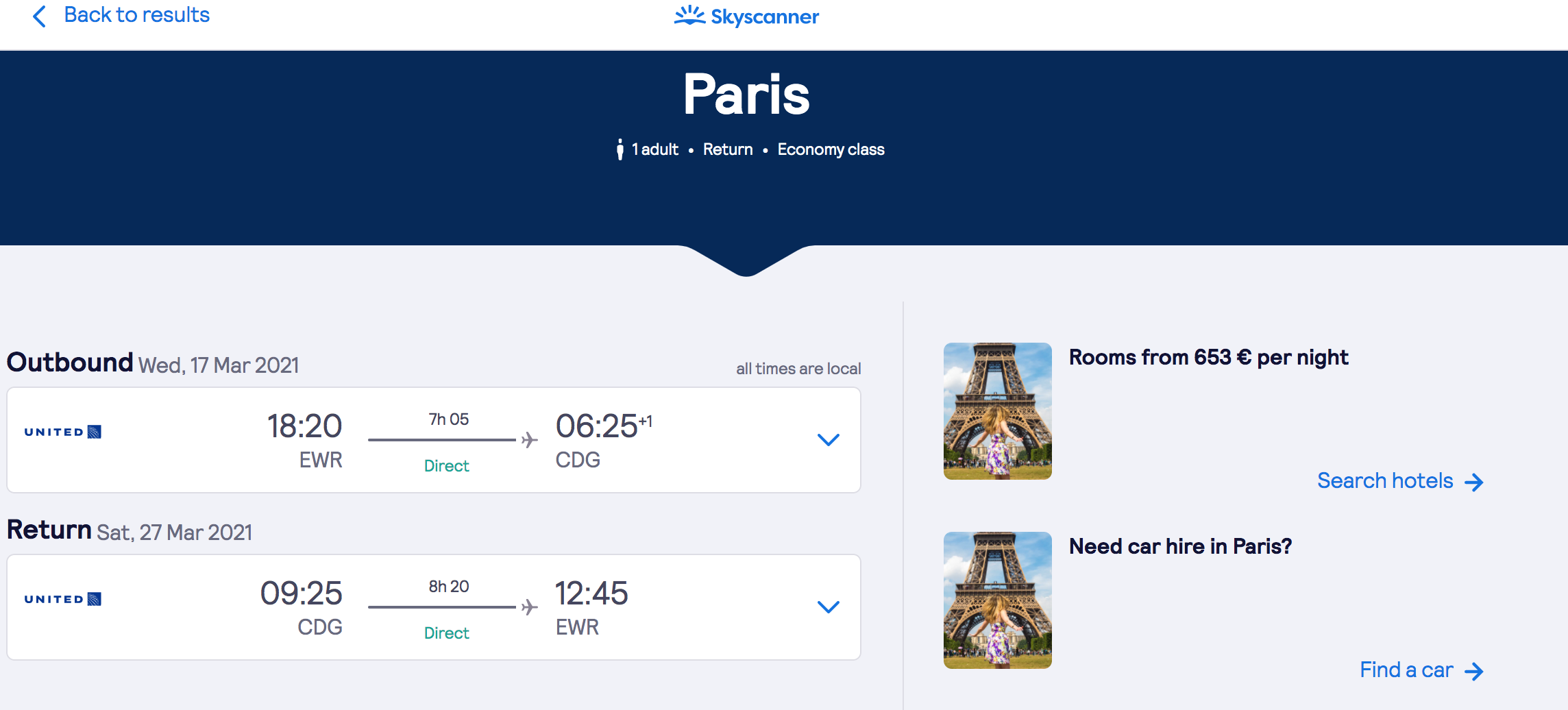 With airports and airlines struggling in the last 9 months, the approval of the vaccine and the widespread introduction of fast express Covid tests at the airport terminals, it seems plausible to believe that international flights will resume soon. The good news is that you don't need to book your flight through Europe if you wish to fly direct to Morocco. Royal Air Maroc offers direct flights into and out of Casablanca from New York, Montreal, Miami and Washington. Recent weeks have seen the reopening of air space between Morocco and at least Europe. Moreover, Air Arabia, EasyJet and Royal Air Maroc have added new destinations to connect visitors to Morocco. Recently Spain has also opened its air travel to and from Morocco .
Presently, those flying to Morocco are asked to present a 72 hour PCR test when embarking and upon arrival at the airport in Morocco together with a hotel booking. The good news is that you are dispensed of the obligation to quarantine for a week or two , still required in many other countries . Naturally, most of the travelers will already have a booking confirmation whether booking just their accommodation or more comprehensive travel arrangements, such as a private tour to include accommodation, transport, activities, guides, etc.
WHY BOOK YOUR HOLIDAYS TO MOROCCO NOW ?
Less tourists around : We estimate that it will take some time before Morocco's visitor numbers will return to a 'normal'. How does that translate for those wishing to visit soon ? Popular sites, such as Jemaa El Fna square, UNESCO world site Ait Benhaddou or the picture perfect village of Chefchaouen will see much less of the usual hustle and bustle, rendering them all more genuine and picturesque (yes, you can actually walk around Jemaa El Fna without being pestered by a monkey...). So, no danger of confining yourself into people- packed spaces . What is more, booking a Morocco private tour will include a lot of travel to remote, off- the- beaten- track areas, such as Draa Valley , the Sahara desert or the Gorges of Dades. No chance there of being jostled. A private tour could, or rather should, include a traditional hammam and body scrub treatment or a cookery class , both of them private experiences. All our local guided tours are private, your only escort being a local, well- informed guide.
Discounted rates : It is no secret to anyone that everyone working in tourism in Morocco has toiled and strained from March until now, from the informal food stalls on Jemaa El Fna square to the booking department of uber- luxury hotels such as La Mamounia or Royal Mansour. Therefore, you are likely to be offered last minute and/ or early- bird discounts, part of a nation wide effort to attract tourists back and ensure a more than necessary money flow to a depleted trade.
Help local populations : The pandemic has hit everyone, that is true, but unevenly. Before the pandemic, populations in remote areas of Morocco, where climate change and rural exodus are contributing to social inequalities were helped by the slight, yet constant passage of visitors. The few teas with the nomads, guided tours, bread- baking classes and the likes helped making ends meet. These populations living on a day to day basis are currently the most affected. Each of us can make a small difference in our own way by inspiring people to travel again to those areas.
We've all been through a lot in 2020. I can't think of a better place to put it all behind, than the top of a dune in the Sahara, soaking in the oceans of saffron- couloured sand, while the sun rises on the horizon.
Marrakech, 17 December 2020
Update 22.12.2020
Here is a constantly updated Covid Travel Regulations Map showing the actual travel restrictions of each country: https://www.iatatravelcentre.com/world.php.
Update 23.12.2020
You can follow the evolution of vaccination world wide on the following page: https://www.bloomberg.com/graphics/covid-vaccine-tracker-global-distribution/.
Update 08.01.2021
'I would expect by the time we get to April, it will be what we call open season on vaccines. Everyone will be able to get a vaccine'. Interview with Anthony Fauci here .
Update 14.10.2021
The US has passed the bar of 10 million vaccine doses administered. Let's keep it going !