How does one rate a property like Dar Roumana ? Or Dar Ahlam ? 4 star ? 5 star ? While both may have the word 'Dar' in common, they couldn't be more different. The first one is a noble house (Riad) in the Medina of Fez, converted into a 5- room boutique hotel, known for its French cuisine, while the latter is a 19th century Kasbah immersed deep within Skoura palm grove, 40 km outside Ouarzazate, designed to overwhelm the most commited sybarite with its 9 suites and 4 private villas where you never dine in the same place and your suite's color changes every night. Its vast gardens would inspire any visitor to write his own chapter of One Thousand and One Nights...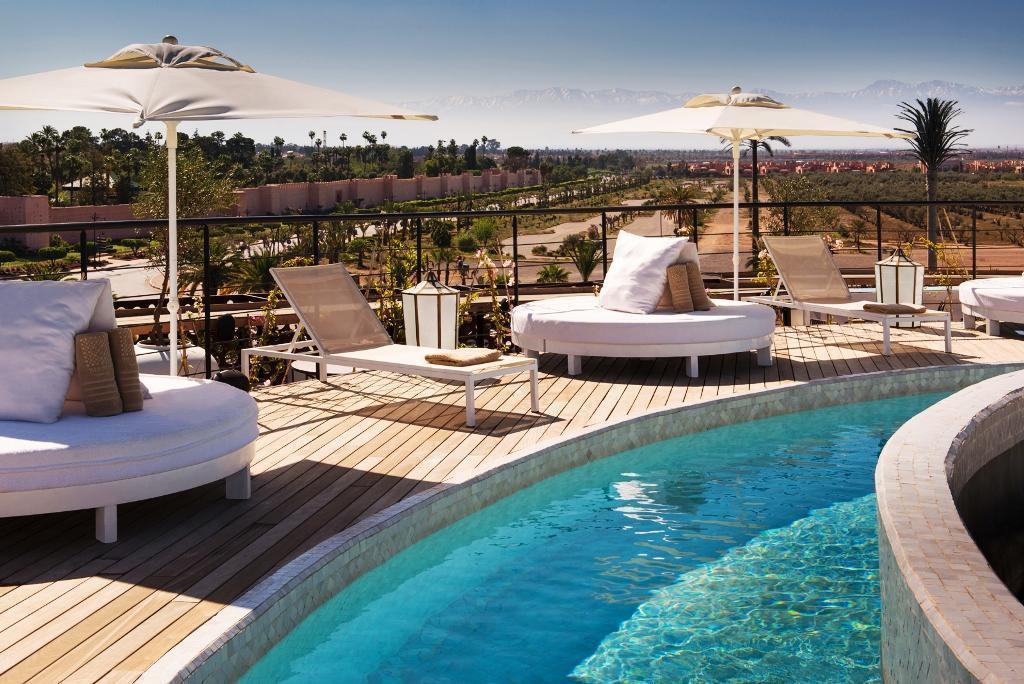 The same riddle may trouble one's mind when it comes to La Mamounia, which, although a favorite with Winston Churchill or Sharon Stone, does not have a star rating as such, lying probably somewhere beyond 5 star. What to say then about the 10 rooms and suites Azalai Desert Lodge in Zagora, one hour travel from the first Sahara dunes, largely inspired by legendary travelers ? Rooms here are named Karen Blixen or Saint Exupery and old plane propellers are hanging from the ceiling. 
At Sun Trails we do like original properties. Yet comfort is at least as important as original is.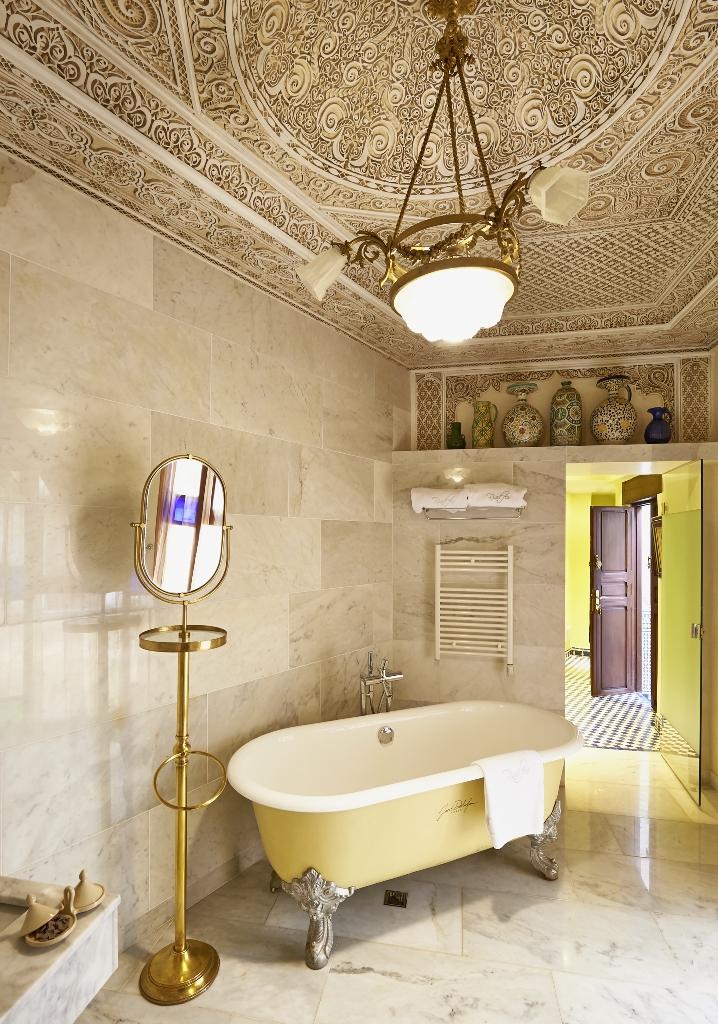 Respecting the local architecture. Using locally sourced ingredients for the meals served . Ultimately immersing you into the local culture, be it cooking bread with the village ladies on almond corkds, shopping and bargaining for spices in the local souk or trekking in the nearby gorges with a local. And then there is the twist. It may be the French appetizers for dinner. The honesty bar in the Kasbah lounge. The Fendi cushions on your bed. The secret door leading from your Riad suite straight onto the roof terrace.
Morocco excells at distinctive yet authentic accommodation. And yes, we can fly you privately from Marrakech next to the dunes of the Sahara.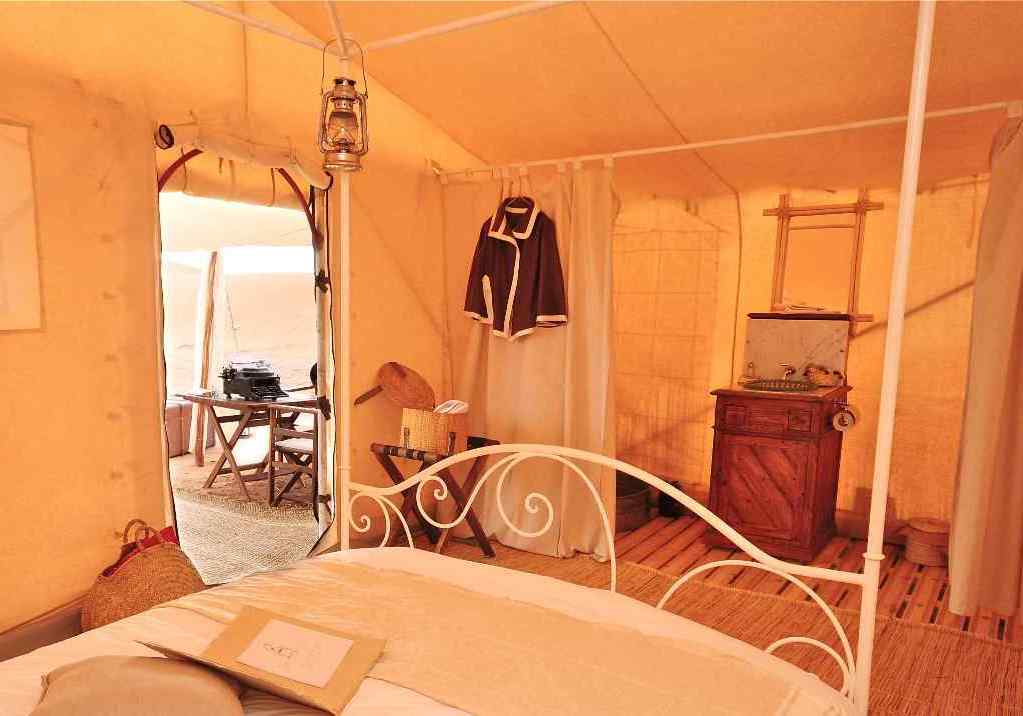 And arrange for a private picnic lunch on the top of a dune. But true luxury is more than that. Luxury is the certainty that no one else has been there before. The feeling you are the first one to ever walk there. Feeling completely cut from the world as your butler is serving you a 3 course meal dinner in front of your private tent. While the dunes nearby are constantly shifting into new shapes. With no one and nothing else in sight. Or on your mind.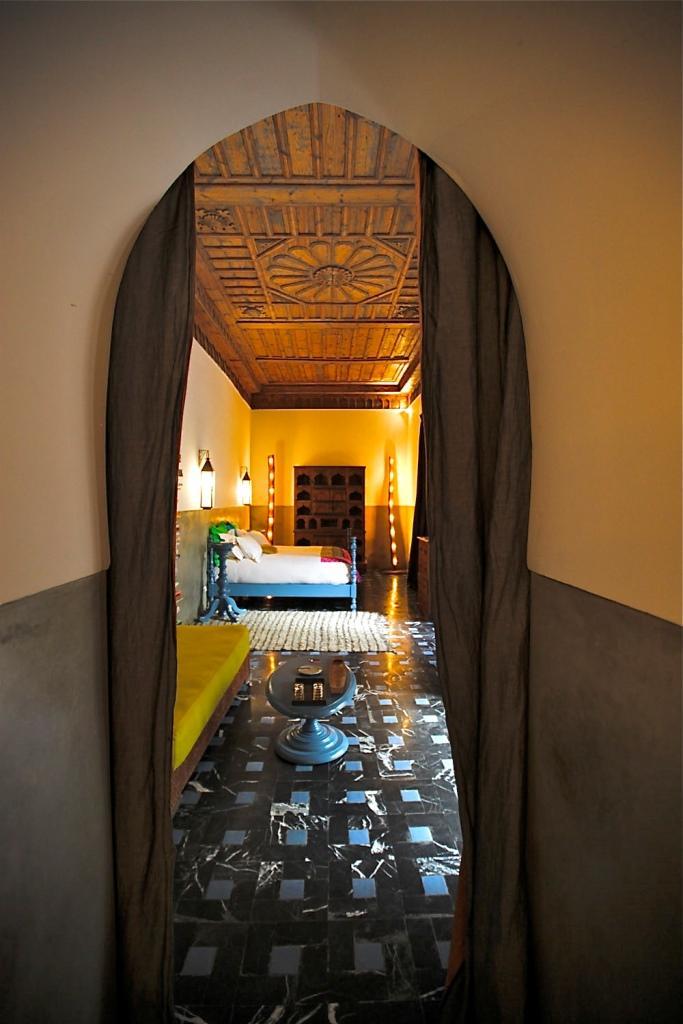 Naturally, not everyone has the same budget when booking a private tour of Morocco and so, when we decided to drop the traditional star rating, we have chosen words to best resume the nature of each of the accommodation options offered on our tours : Dreamers, Privilege and Divine. You can have a look at our accommodation portfolio here.  When you send us an enquiry, you are provided a list of your day-to-day accommodation along with a detailed itinerary.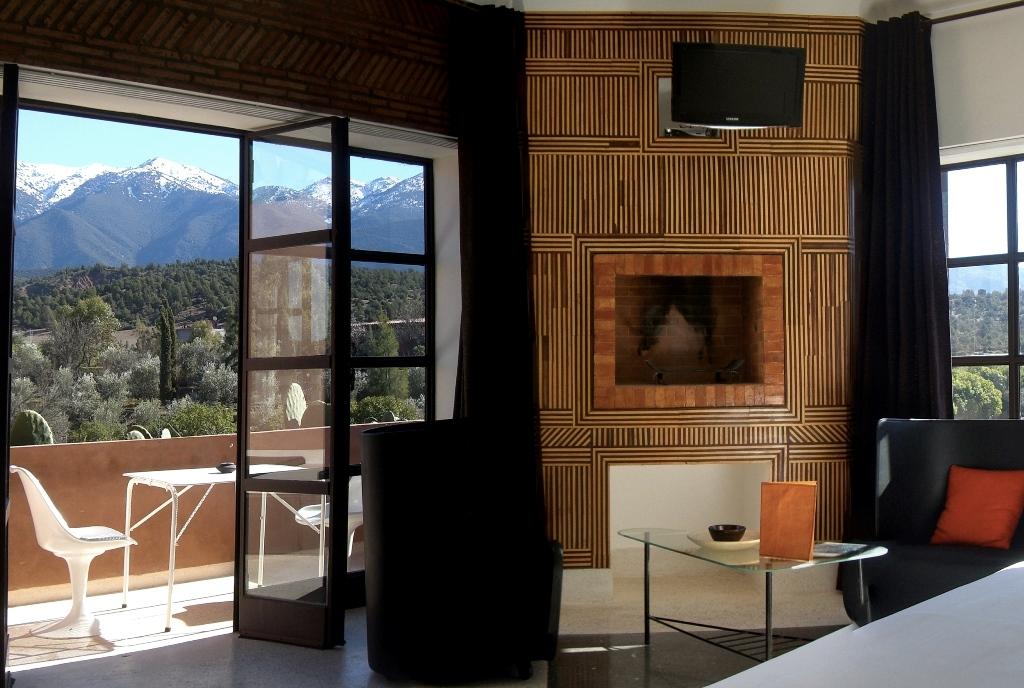 Every other month there is a new exciting accommodation opening up in Morocco. Last April has seen the opening of Hotel Sahrai, with jaw- dropping views on the Medina in Fez and the first Givenchy spa in Morocco. Few months before that, La Sultana Oualidia started offering their luxury yacht just off the Atlantic coast where you will be able to book one of the stunning 7 suites or rent the whole yacht for your own custom itinerary between Morocco, Spain and Portugal. Not all of these openings are success stories. Sometimes the service leaves much to be desired. And style comes over substance. That is why we take our time and try them first hand anonymously before including them in our portfolio. We also like to know the story behind them and interview the managers or owners of those Moroccan properties that really stand out over the years. Besides the interesting story, each and every time what they share in common is the passion behind them and the love for the country. 
We are located and live all year round in Morocco, not in an office abroad, outsourcing our services to some local agency in Morocco. We don't trust magazines or press releases - our network of local insiders and decision makers allow us to quickly get in the know about a new opening or a restaurant/ hotel that is losing its appeal.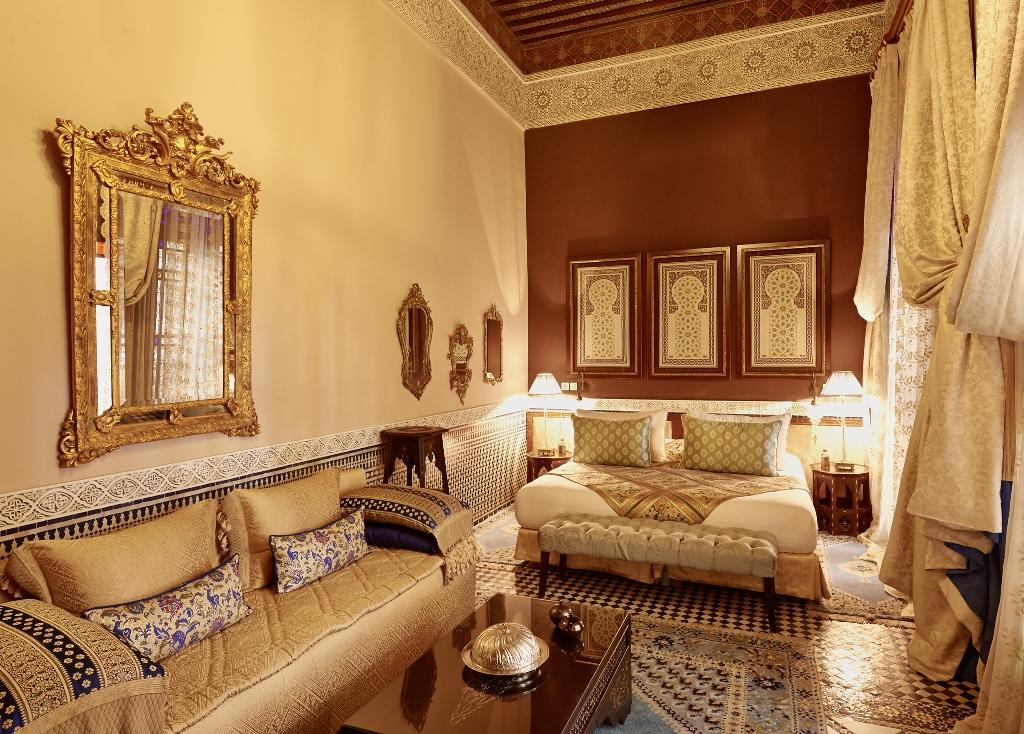 It also allows us to test and hand pick only the ones that we think best suit our guests in terms of standard, service, location, architecture and cuisine. Our portfolio is being updated every year as new exciting properties open up while some of the exisiting ones fail to deliver on the long term and get removed from our collection. 
DREAMERS: 
MARRAKECH – RIAD LA PARENTHESE/ RIAD AMBRE ET EPICES.
RABAT – RIAD MARHABA/ RIAD KALAA 2
FES – DAR CORDOBA/ RIAD ANATA
PRIVILEGE :
MARRAKECH: RIAD SAMARKAND/ PALAIS KHUM
ESSAOUIRA: VILLA DE L'O/ MADADA MOGADOR
EL JADIDA: HOTEL L'IGLESIA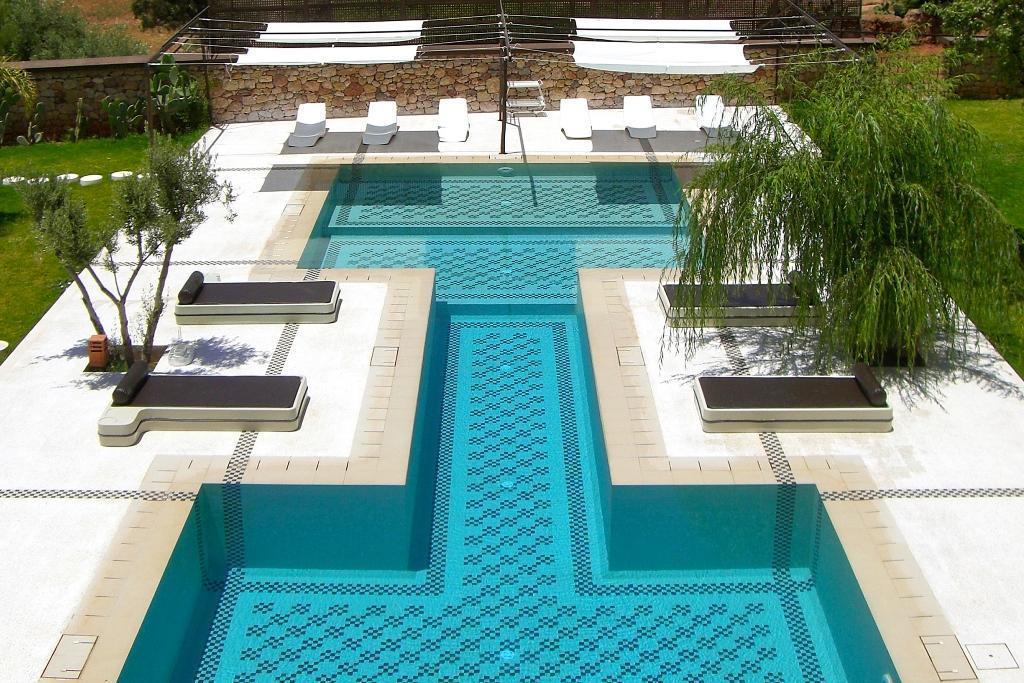 CHEFCHAOUEN: LINA RYAD & SPA
ZAGORA: AZALAI DESERT LODGE
DIVINE:
MARRAKECH – VILLA DES ORANGERS/ LA MAMOUNIA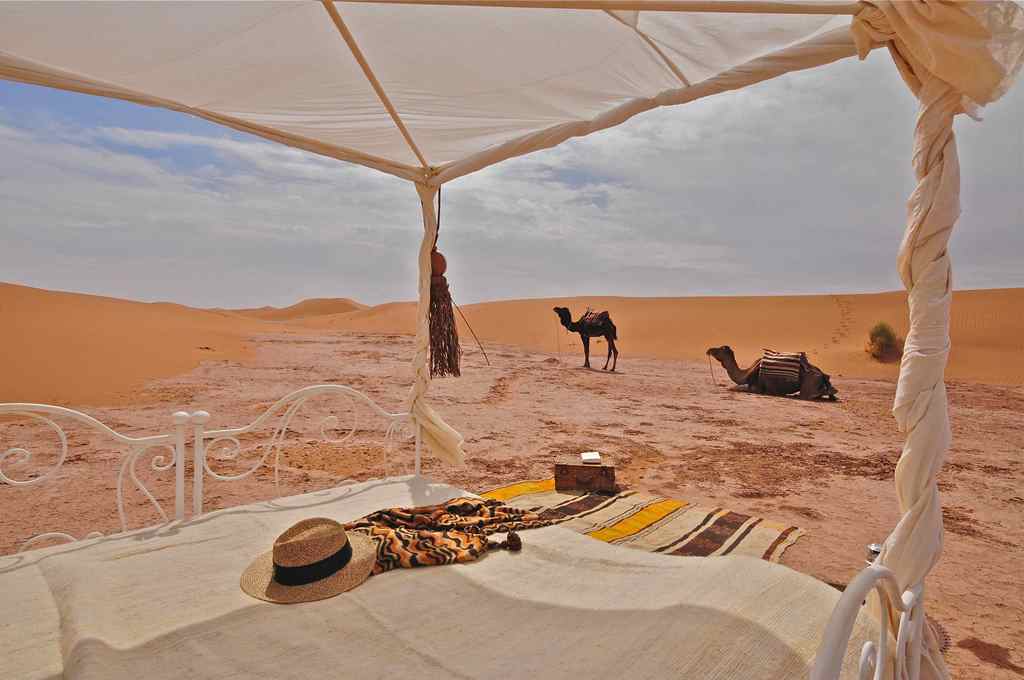 FES: RIAD FES
ESSAOUIRA: PALAIS HEURE BLEUE
SKOURA: DAR AHLAM